Green screen or blue screen is often used to create live-motion projects in a specific background. For example, if you have a scenario based in Greece but Covid and its heavy travel restrictions make it almost impossible for you to travel, a green screen backdrop may be your solution.
What is a green screen?
Green screen backdrop allows you to create videos with any background at any time. It is a green canvas that allows video and photo editors to change the background behind an object or an individual in the post production stage. The goal is to make the transition from a certain location of the shoot to the edited scene seamless and as natural as possible.
The green screen backdrop is usually made of synthetic stretchable nylon spandex, but as long as the fabric is green, there should not be any big trouble in the editing stage. Think of it as a placeholder for background in the post production stage.
For those who have not heard of green screens before, they may wonder why the choice of green. It is actually really simple and straightforward. The vast majority of clothes, furniture, decorations, backgrounds and people are not green. For example, most furniture, interior decor and wallpaper at indoor settings – house, cafe and stores are usually brown, white, orange or red.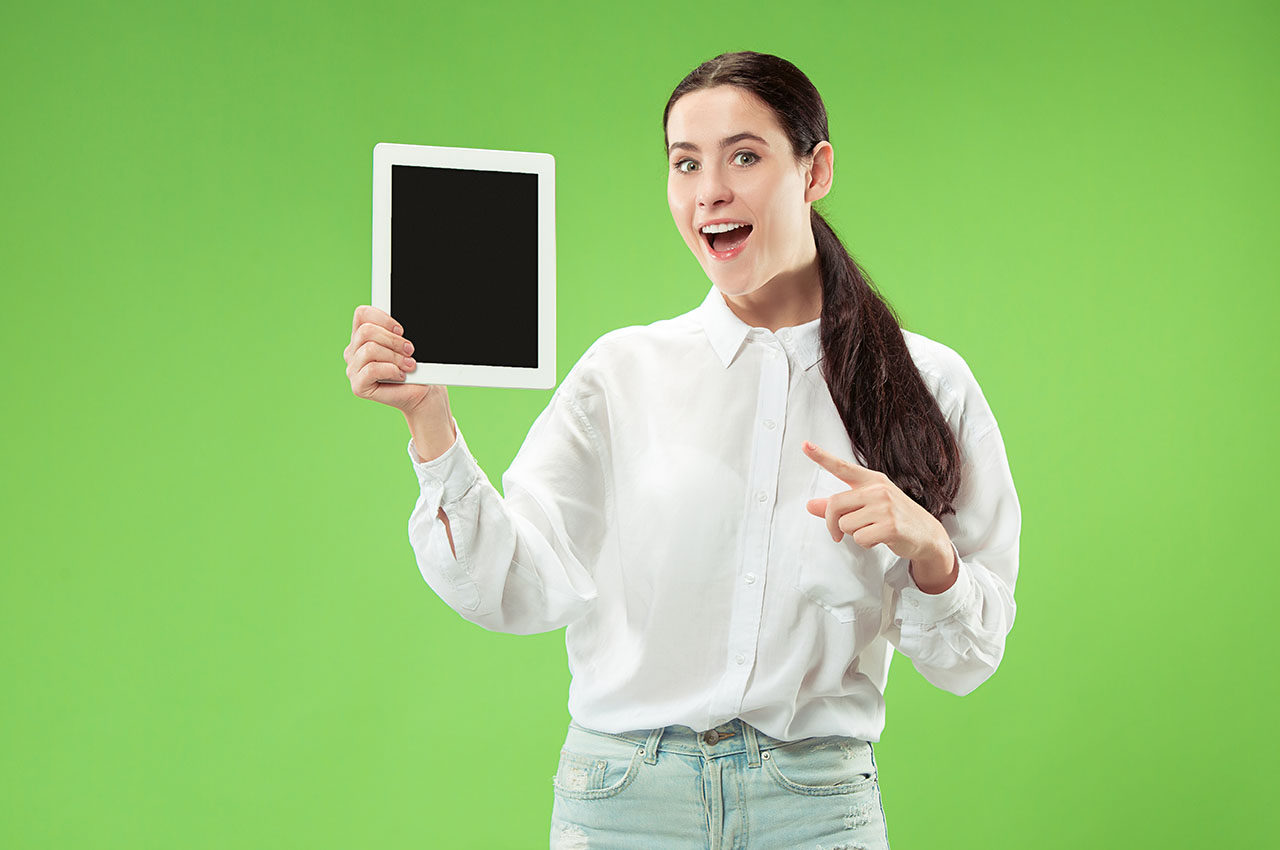 Even when we look at people, brown, yellow, orange are the undertones in people's skin and hair. Although we could replace a green screen background with a brown screen or any other color it would be really hard to replace the screen with a background in the editing stage. In the end, you would have to work extra harder and longer.
The same logic applies to blue screens. Unless you are filming in the middle of the ocean, blue is the rarest color in nature. It is not the most common color in decor items either. However the reason why we do not use a blue screen is because of light.
Why green screen?
Digital cameras capture green twice as much as any other colors, including blue. You also need less lighting on your shooting set with the green screen in the background. However, this could also be a disadvantage when you are shooting with shiny or reflective items since a green screen would reflect and shine a green light on it.
When you set up your green screen backdrop, make sure that the surface is straightened out and that your models or objects are not casting shadows on it.
Green screen is predominantly used in weather broadcasting. The producers use it for special effects, to superimpose and to remove images from the screen. They use it to place any images onto the green screen backdrop and recreate images to deliver weather forecasts of specific regions, time, etc.
Another reason to use green screens is to reduce cost. For projects with limited space and budget, you could have a portable screen and replace the background with a place of your choice, anywhere in the world. This way, your entire team would not have to travel to various different places to film scenes.
You do not really need the best video editing software and the best video editing skills in order to work with green screens. They are fairly simple and easy to work with, you just need some time and experience to get used to it.
How to work with green screen on Adobe After Effects
First of all, it might be good to familiarize yourself with the related terms.
Keying out: When you apply background of your choice onto the screen in the post production stage
Chroma keying: When you remove the green screen background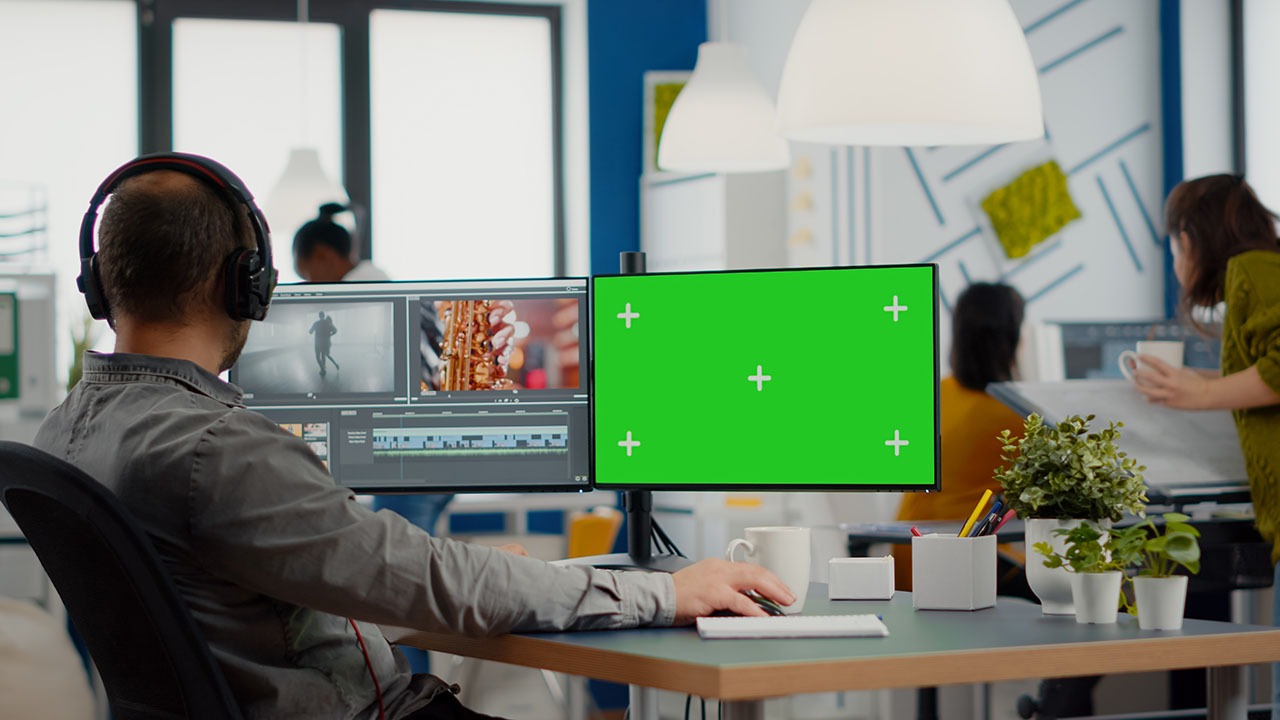 A lot of videographers and editors say that the best video editing software to work with green screens is Adobe After Effects. Adobe offers a built-in preset that is easy to use for beginners and experts.
Once you have downloaded Adobe After Effects, open the app.
Click on 'New Composition From Footage'.
Click 'Window' on the upper menu then select 'Effects & Presets'
Under 'Effects & Presets', open 'Animation Presets' then select the 'Presets' folder. Here, you will find various backgrounds and creatives. Hit 'Image – Utilities' and select 'Keylight + Key Cleaner + Advanced Spill Suppressor'

Keylight helps you select the color of your background and make it transparent
Key Cleaner tools is an effect that makes sure that the edges of your object remains sharp and not blurred
Advanced Spill Suppressor removed color spill from your background

Select 'Keylight Effect' then select 'Color Picker' icon to click on the green screen area.
Change 'View' setting to 'Screen Matte' and adjust 'Clip Black' and 'Clip White' until your background is completely black and the subject is completely white.
Then, change your 'View' setting back to 'Intermediate Result' and you will see your object pop out of your black background.
Then play around with the transparency grid to completely remove the black background.
If your background looks good, there is no need to apply any key cleaner effect. However, if there are some areas that you would like to clean up, use 'Additional Edge Radius' or 'Reduce Chatter'.
If there are some areas that you would like to sharpen, use the Advanced Spill Suppressor effect. For example, if you see some green background on the model's hair, enable the 'Advanced Spill Suppressor' effect and it will automatically detect and remove unnecessary parts.
To add a background image or video of your choice simply drag and drop your footage in the composition.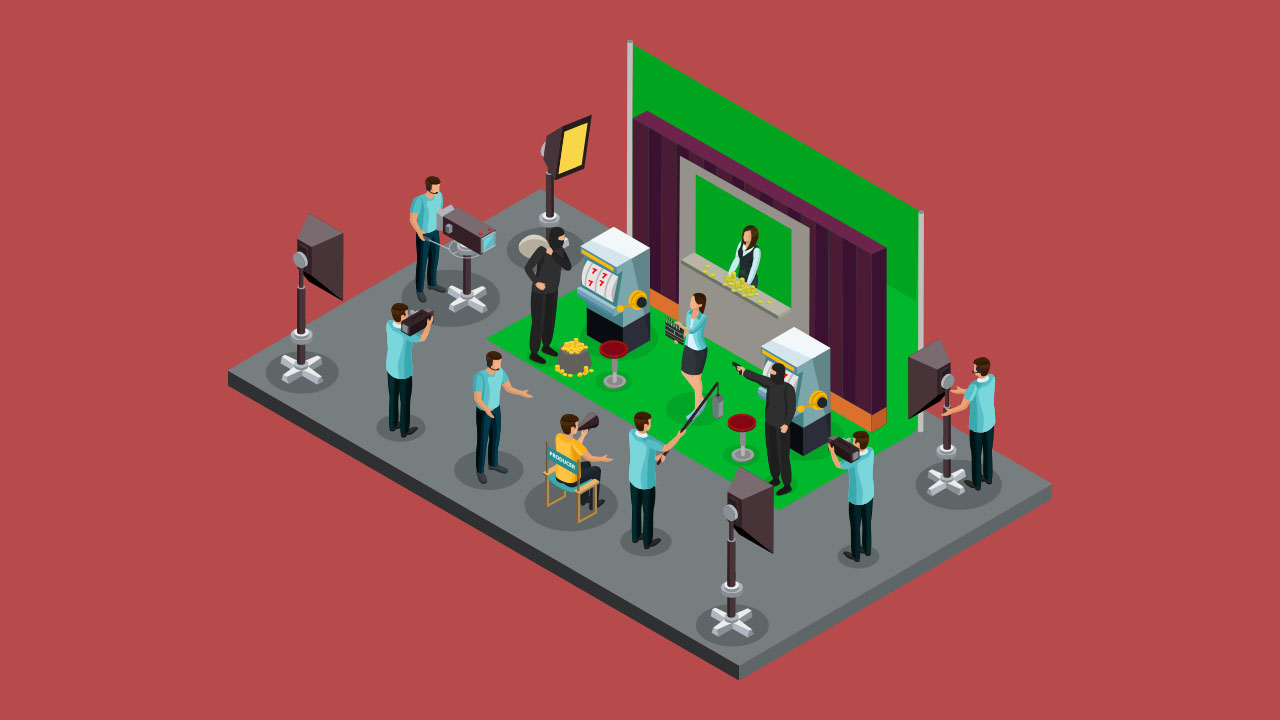 Green screen backdrop is used in a lot of movie projects or long video projects. But, you could also use it for your YouTube videos. For example, when you add a thumbnail to a YouTube video, having green screen footage might come in handy.
Remove background with any objects that might distract your viewers and replace it with solid color background. Then add title text on top to make it stand out. This way all the viewers attention will be focused on reading the title of your video.