If you're creating content for an audience or testing out new tools to make your content stand out, Clownfish Voice Changer is a great choice. As a free voice-changing program, Clownfish Voice Changer offers audio voice over effects that give your content extra excitement and personality. With this app, you can change your voice to create unique audio experiences or change your voice for fun.
Using Clownfish Voice Changer is straightforward and doesn't require much experience with voice over programs. The straightforward user interface means that even if you're a beginner, you can easily use the application without technical knowledge. In this article, you'll get a crash course on how to use Clownfish Voice Changer.
Why do creators use Clownfish Voice Changer?
Finding reliable free tools to use as a content creator is a blessing in disguise. With Clownfish Voice Changer, you can download the software for free, and with a simple system integration process, downloading is easy. Its voice-changing software can work with multiple applications like Skype and Discord. In addition, it operates at a system level, meaning any application that uses an audio capture input device will be affected.
The software offers real-time voice modifications with different voice effects, like changing pitch to create unique sounds. You can also enjoy other features such as text-to-speech, sound player, music player, etc.
Users have access to the voice effects list:
Helium pitch
Custom pitch
Female pitch
Male pitch
Baby pitch
Slow mutation
Fast mutation
The software created by Shark Labs and Sofia is free for non-commercial use and has received positive feedback from users.
How to download Clownfish voice changer PC
Downloading the latest version of Clownfish should be easy. You can download it on both 32-bit and 64-bit versions of Windows operating systems. First, go to the download page and choose the version you want to install. If you need clarification on the program version installed on your PC, don't worry.
Follow these steps: Go to "Settings," then choose "About" from the menu. Next, look for "System Type" on the right side of the screen; this will indicate whether your system is 32-bit or 64-bit.
The installation process is relatively easy, but you may still have some issues. Fortunately, you can choose where to install Clownfish voice changer, which should only take a few minutes. However, setting up and using the service is a separate and slightly more complex procedure.
Is Clownfish voice changer better than your average audio voice over?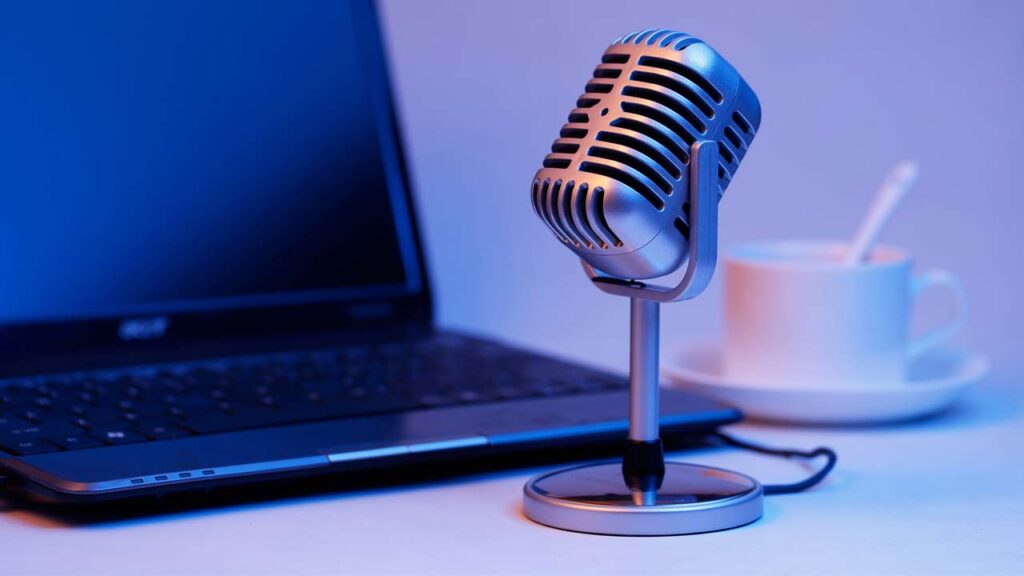 The answer to this question depends on your needs when creating content. If you want to use your voice and disguise it to add some anonymity or for comedic effect, then Clownfish Voice Changer is a great choice. However, you should consider other options to create professional audio voiceovers.
Clownfish Voice Changer offers several different voices and effects, but the features are still limited compared to the best voice changers on the market. Still, a free tool like Clownfish Voice Changer can be helpful for various content needs, including adding fun and unique effects to your audio. Still, comparing a voice changer to an audio voice over is challenging when Clownfish doesn't have the user features to adjust specific sound characteristics.
Now, suppose we're just considering Clownfish's voice-changing features. In that case, it's a good option for those who want to experiment with voice filters with various voices or disguise their own without paying a subscription.
How is Clownfish voice changer different from voice over programs?
Although Clownfish Voice Changer helps create unique audio effects, it lacks the capabilities and features of voice over programs. While Clownfish Voice Changer is free to use and provides several voice modification features, voice over programs are often more expensive but provide access to a broader range of sound effects and tools.
Voice over programs also typically provide more control over sound parameters, allowing users to adjust audio levels, add background music, compress sound, and enable audio enhancements. Ultimately, voice over programs create professional-level audio recordings, while Clownfish Voice Changer makes casual content.
How to setup Clownfish voice changer for your computer?
If you're a content creator or a streamer and want to set up Clownfish for your streaming setup, you must install the program. Once installed, you can configure the program and make fine-tuning adjustments as needed.
Step #1 – To use Clownfish across multiple programs, locate Clownfish in your system tray and click the "Setup" button on the icon. You can set up Clownfish for use by following the instructions.
Step #2 – To use the voice changer function, manually install the real voice changer software, even if you already have Clownfish installed. It's also essential to have a primary audio device linked to your device to use this feature. You can choose to "Install Microphone."
Step #3 – To use the Clownfish voice changer, temporarily change your default input device. Most people don't have their microphone set as the default device, which is required for the voice changer to work correctly.
Step #4 – To your microphone with the default voice changer setting, right-click the Clownfish icon in the system tray again and select "Hear Microphone." You can change the voice by launching the application and selecting "Set Voice Changer."
After that, you'll notice some differences, but you've successfully set up Clownfish Voice Changer for your system.
How to fix Clownfish voice changer: Troubleshooting installation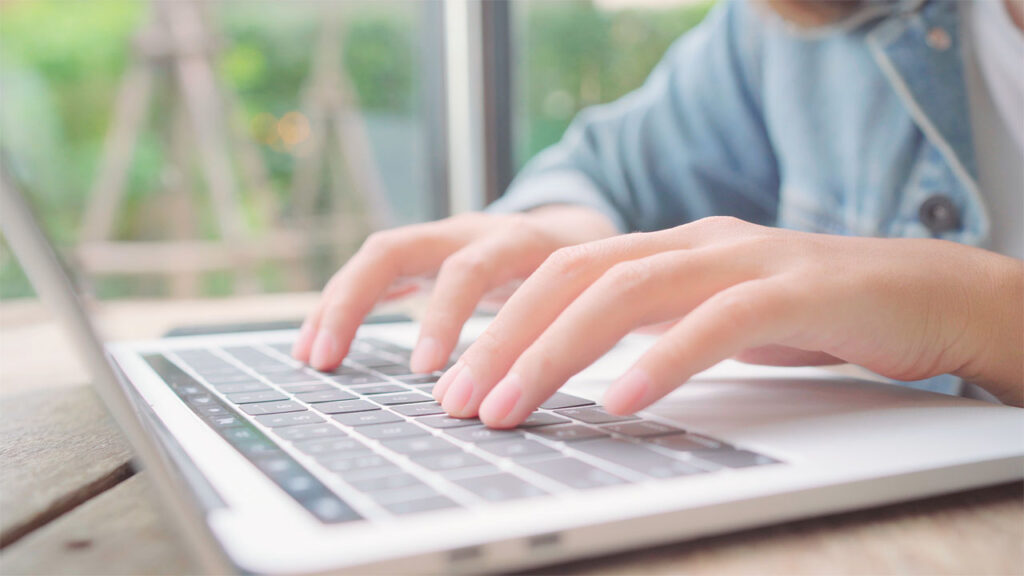 You may wonder: Is Clownfish voice changer safe? Unfortunately, several reviews online point to issues with the installation process, but the program is safe overall. If you're having difficulty installing Clownfish Voice Changer, the most common problem is that your antivirus software may be blocking it, but there could be other culprits.
Let's go over them briefly:
Installation Error – To ensure proper functionality, please verify that you have the correct version of the Windows operating system to match the software. Then, allow the antivirus software to run the program. Neglecting antivirus warnings may result in significant disruptions.
Custom Sound Not Added – You should launch the application as an administrator to complete that task. Then, you can manually record or add custom sounds to your existing ones.
Your Voice isn't Changing – To enhance your audio, follow these steps: go to "Settings" and find the "Disable all enhancements" option. Uncheck this option and then navigate to the audio settings. Select "Recording devices" from there and choose the microphone you wish to enhance. Next, right-click on it and select "Properties," and then go to the "Enhancement" tab. Finally, uncheck the Disable all enhancements" option.
The Voice Changer isn't Working – You have to reinstall the sound driver to resolve the issue. It's essential to update your sound driver to avoid problems like this, as a corrupt sound driver can cause issues on your computer.
Are there better voice changers to use?
Is Clownfish the best voice changer? It is a good quality program; although Clownfish can be a great free program, you should consider other top voice changer options. Voicemod is another popular voice changer with plenty of voices to choose from. It also offers additional features like a virtual assistant, sound effects, and more.
iMyFone MagicMic is a tool created by iMyFone for voice changing and editing. It offers over 24 different voices, and MagicMic's real-time voice changer effects help you add sound effects, change the voice in your video, and modify your voice while playing games like Fortnite.
However, as we mentioned, voice-changing tools may not cut it when creating content that engages and grabs your audience's attention. Sure, it may work for a few laughs but don't rely on a voice changer if you're looking for something more professional. Instead, you should use a dedicated audio voice over software or AI text to speech tools like Typecast.
Why Typecast is better than a voice changer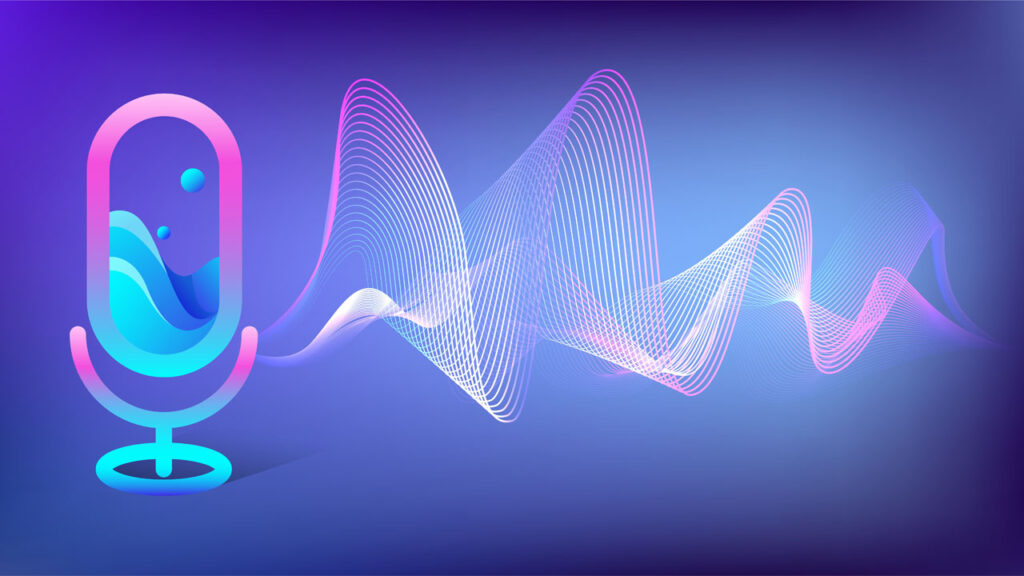 Typecast is a powerful AI voice tool that allows you to record and edit your audio projects using distinct AI voices. We have a massive library of AI voices for creating audio content for your videos, podcasts, or audiobooks. With this platform, you can create a unique and realistic-sounding voice for your projects. You can also adjust the speed of your audio to make it more engaging.
While this is just a taste of what Typecast can do for your audio content, let's discuss some crucial reasons why you should switch to using Typecast today.
No glitchy installation process
Typecast is incredibly easy to use, unlike Clownfish Voice Changer or any other online voice changer. All you need to do is sign in online using your Google account or email address. There's nothing to download, and everything is cloud-based.
Custom audio settings
Typecast lets you customize the audio to suit your project, whether creating a podcast, voiceover, or audio content. With Typecast, you have complete control over different audio settings, allowing you to create the perfect audio version of your content. Users can adjust their audio files with a paid plan based on their use case. For example, they can change the speed and pitch of their audio files and control the emotion and intonation of their AI voices.
High-quality audio with no background noise
Unlike traditional voice changers, Typecast produces better, more natural-sounding audio. The AI voices sound more realistic and have none of the robotic or glitchy qualities of voice changers. In addition, our AI voice technology can detect and remove background noise to ensure high-quality audio content.
Download your audio files into various media formats
With Typecast, you can easily convert text into audio and download your audio files into various media formats such as MP3 and WAV. With these media formats, content creators can use their high-quality audio files to make videos, create presentations, and more.
While Clownfish Voice Changer can be a reliable voice changer, Typecast offers better and more comprehensive audio voiceover software. With the amazing features of Typecast, you can create high-quality audio files and customize the audio settings to suit your project. So take your content to the next level with Typecast and create unique content today.