Over the last decade, artificial intelligence has seen its application in the field of content creation. Gamers and YouTubers are using text to speech to create engaging content for their viewers and to also improve their channel traffic. Text to speech robot voice in video and audio creation has become popular lately.
What is text to speech robot voice
In the early stages of the text to speech software, the output voice was often a monotonous robotic voice with no pitch variations. However, today, text to speech applications custom-create sci-fi style robot voices that can be used in content creation.
Robotic voices are considered cool and are now being incorporated into music videos for added special effects.
The barking dog sound in Pink Floyd's album Animals was generated using a vocoder – a human voice synthesizer. Electronic artists of the new-age music genre such as Jean Michel Jarre on Zoolook (1984), Mike Oldfield on QE2 (1980) also used vocoder in their songs.
How to get robot voice for your content
Typecast is a text-to-voice synthesizer that offers a library of 400+ unique voices. These voices range from anime characters, and rapping female voices, to tv reporters, and narrators.
In the library, you will also find the mighty Neoguard and P-0150N – two contemporary robot voices.
Neoguard, a tall metallic robot is a savior for humanity. He fights against the rich aristocrats who have destroyed the world economy due to their greed. He will go to any lengths to save New Ark – the city he was born in (read manufactured).
P-0150N is skeptical, yet realistic. He doesn't believe everything that's in the news. As a robot, he is not in favor of world domination, rather, he believes in generating resources for renewable energy.
While Neoguard has a heavy robotic-accent, P-0150N embodies a hollow-shrill voice – both accents are bound to grab the attention of listeners.
To get Neoguard and P-0150N text to speech robot voices for your content, follow these steps:
Visit the Typecast website.
If you already have an account, click Sign in to access your account. If you don't have one, click Sign Up.
Sign up using a Google email account or Facebook.
In the dashboard, click View all Characters located on the right side of the screen.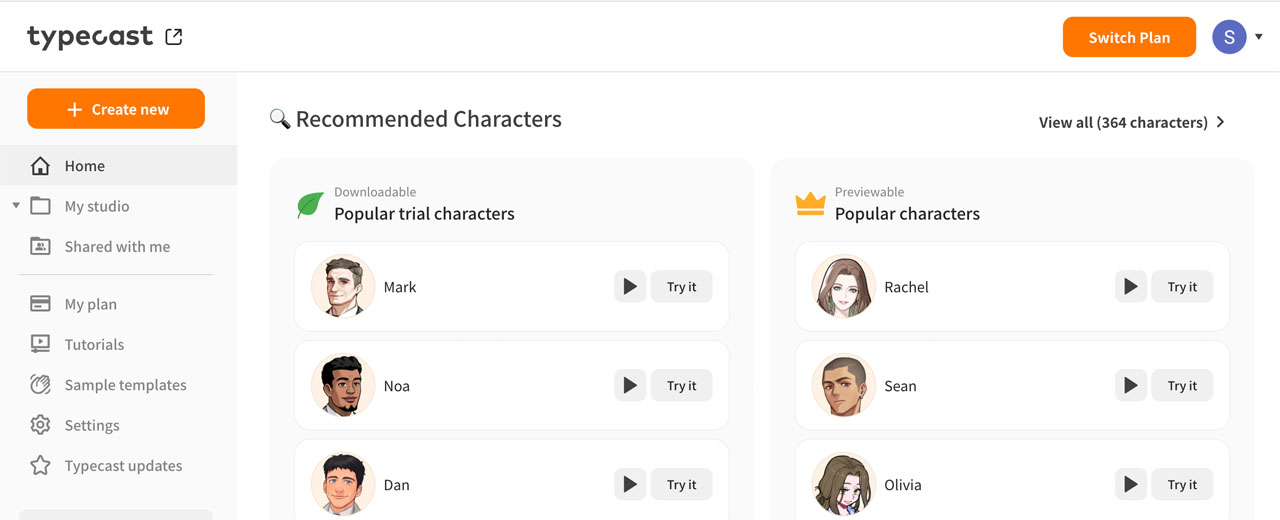 Scroll down to find the Neoguard and P-0150N voices.
Click the character's box and hit Create.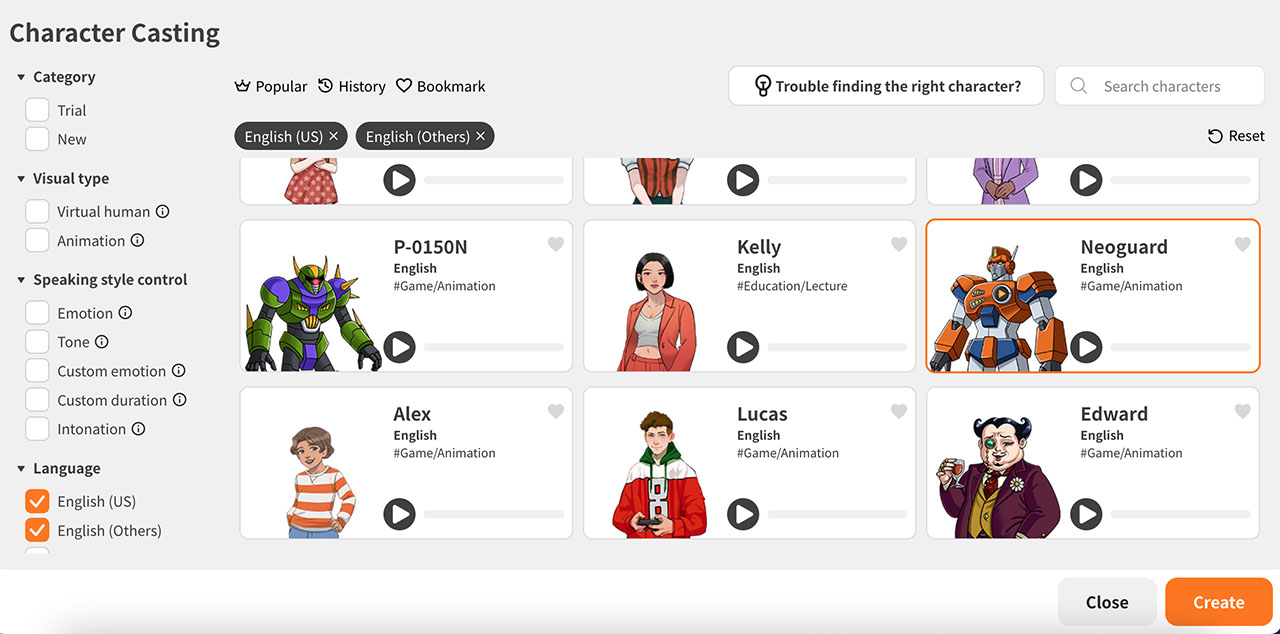 In the editor window, add a paragraph to include the content you want the robot to speak. From the menu on the right, under Emotion, select presets such as normal, shout, cheerful and sad.
Choose the speech pace: slow, normal, fast depending on your content. For example, content targeted toward children should be slow-paced compared to the one generated for adults e.g. gamers.
Add pauses in speech as needed. You can add pauses between 0 seconds to 10 seconds.
Intonation is the rise and fall of your character's speech. Adjust intonation to 0, 1, 2, -1, -2, or auto.
Tempo is the speed of your character's voice. Adjust between 0.5x to 2x.
The pitch can be adjusted to lower, normal, and higher scales.
Play your audio clip to check if everything looks good.
Click the Download button from the bottom right corner. Your audio file will be downloaded to your computer.
Use your file as a background for YouTube videos, video games, or audiobooks.
Common text to speech software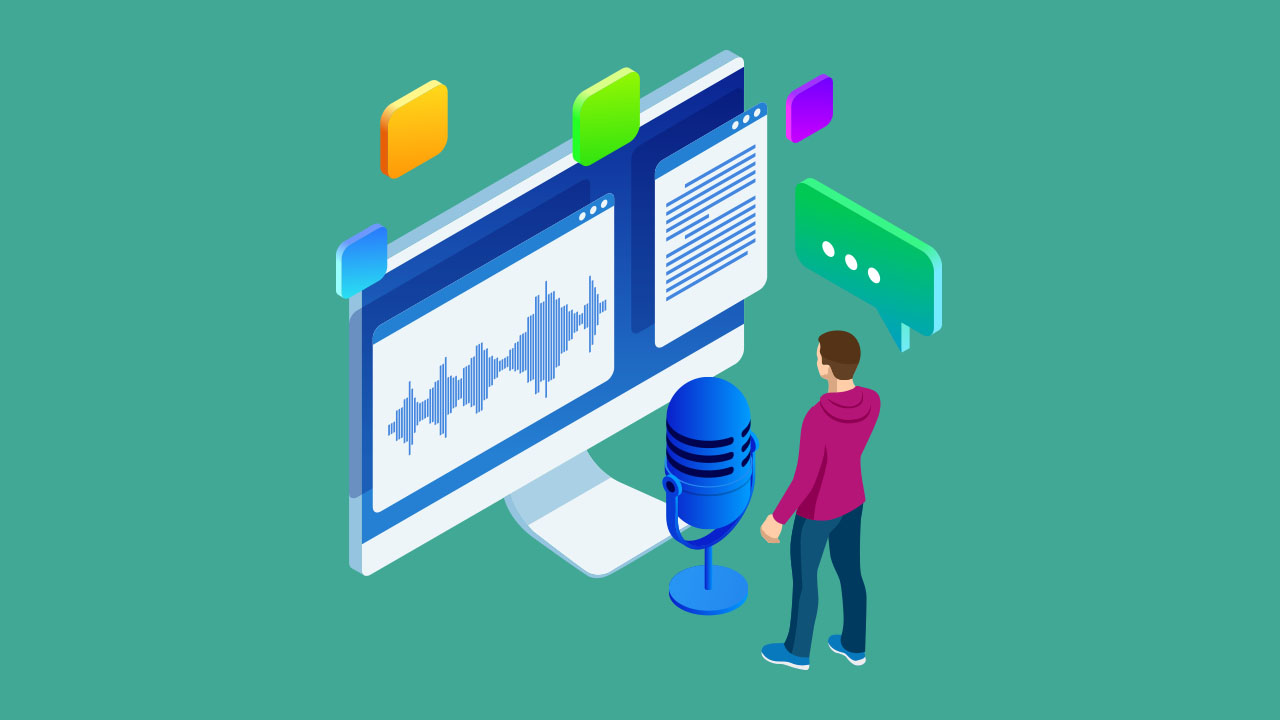 Typecast
Typecast has a library of over 300+ characters, each used for a unique purpose. You can create educational content, news, music, and even a scenario story using Typecast's voices and characters. 
Typecast's deep learning and generative AI gives creators the flexibility to customize their characters and speech according to their needs.
Google Text to Speech
Lifelike speech synthesis software, Google text to speech offers 220+ voices across 40+ languages. This AI service allows creators to produce unique text to speech voices to engage with their viewers and listeners. 
The platform offers voices such as Neural2, Studio, Standard, and WaveNet as audio content in a number of languages.
Amazon Polly
Amazon text to speech service, Amazon Polly, was first released in November 2016. The software creates high-quality, natural-sounding human voices.
It supports 47 voices and 24 languages. ​​Amazon's TTS tool is used in a vast range of fields including entertainment, gaming, e-learning, telephony, assistive apps and devices, and personal assistants.
Microsoft Text-to-Speech
Supporting over 400 neural voices and 140 languages, Microsoft text-to-speech allows customized voice creation based on your content type. The company supports text to speech on both the cloud and on-premises.
Users can use the software to create human-sounding voices that can be adjusted for pitch and pronunciation.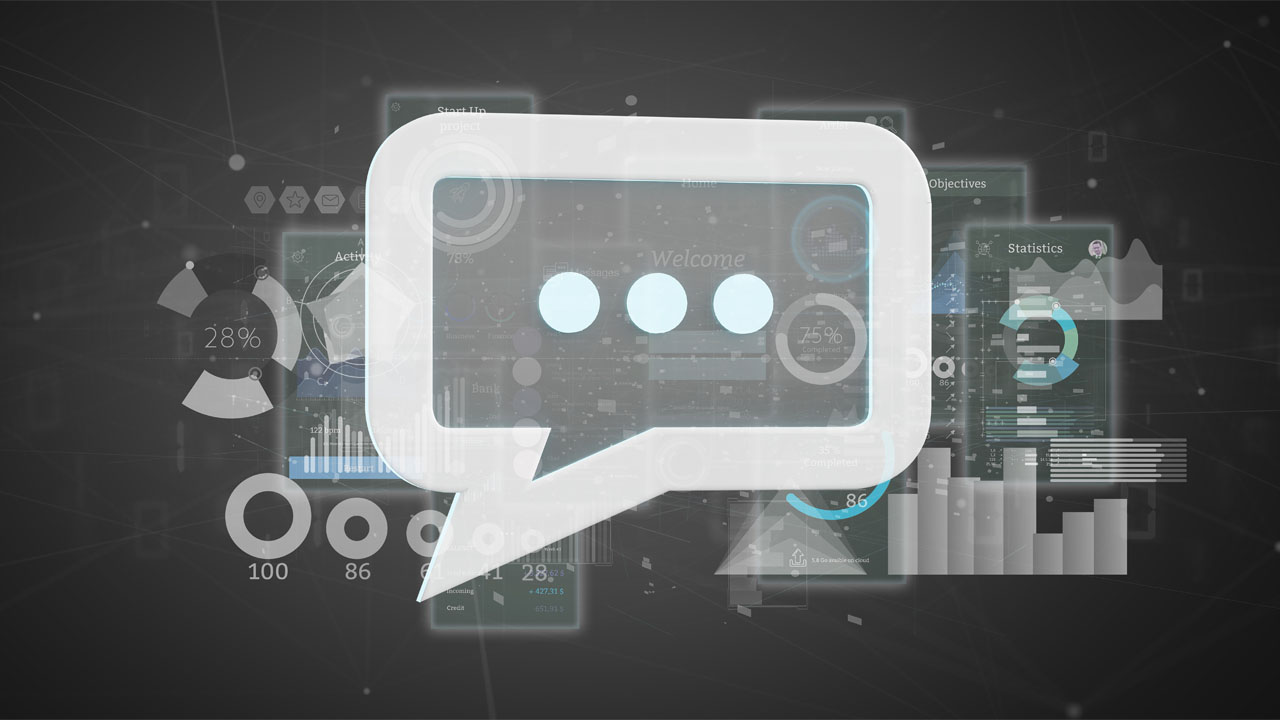 What is a voice generator?
If you are working on a project that requires you to convert written text into an audio file, you may have a couple of options to execute your needs. You can either read out and record the written text or you can feed that written text to a software and let that software convert the written words to speech or an audio file. 
Voice generators precisely work on this principle. They take away the manual labor and replace it with a sophisticated and efficient process of voice generation.
Voice generators also allow room for creativity. You can add backgrounds and visuals to your text. Creators can also include pauses and silences where needed in the script. Depending on your preference, you can choose a masculine, feminine, or neutral voice for narration.
Whether you are creating content for marketing, gaming, presentations, animation, podcast, or audiobooks, voice generators can speed up the audio/video generation process and save energy that you can spend on other important tasks.