The popularity of audiobooks is on the rise as more people are seeking convenient and engaging ways to consume literature. Apple's latest offering, Apple audiobooks has recently introduced a new feature to its platform that has the potential to change the way people enjoy audiobooks.
This artificial intelligence (AI) text to speech feature is expected to give users greater flexibility and control over their listening experience.
What is Apple audiobook's new text to speech feature?
Apple's Audiobook platform, Apple Books, recently introduced a new text to speech feature that enables users to convert written text into spoken words. When fed into the software, the audiobook text is converted into AI-generated speech.
With this new feature, users can also adjust the playback speed, voice, and tone, and also choose specific parts of the book to read out loud.
The text to speech feature is currently only available for the fiction/romance genre. Apple's website lists two voices for narration – Soprano (Madison's voice) and Baritone (Jackson's voice). Not all audiobooks are eligible for the text to speech feature, however, Apple is planning to introduce Helena and Mitchell – AI voices for the non-fiction/self-development genre in the future.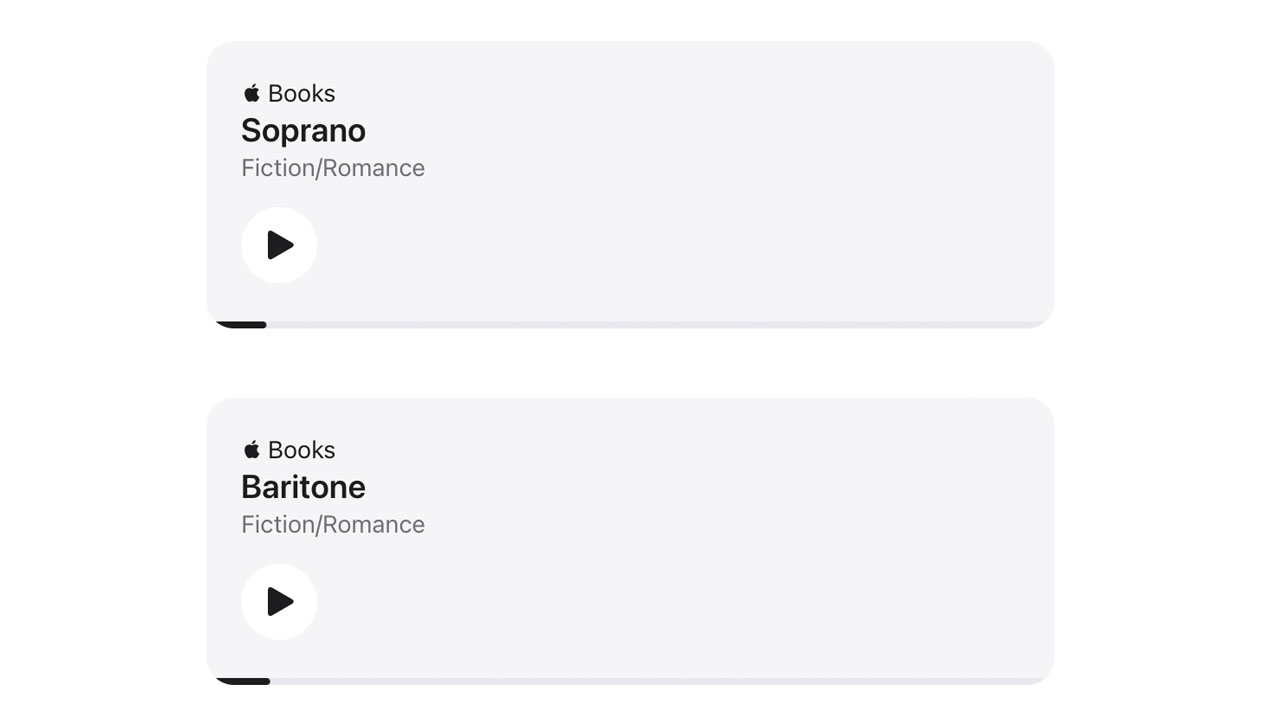 Apple's text to speech feature uses speech synthesis technology created by a team of linguists, specialists, and audio engineers. Draft2Digital and Ingram CoreSource are two audiobook software working with Apple to offer digital books with AI technology.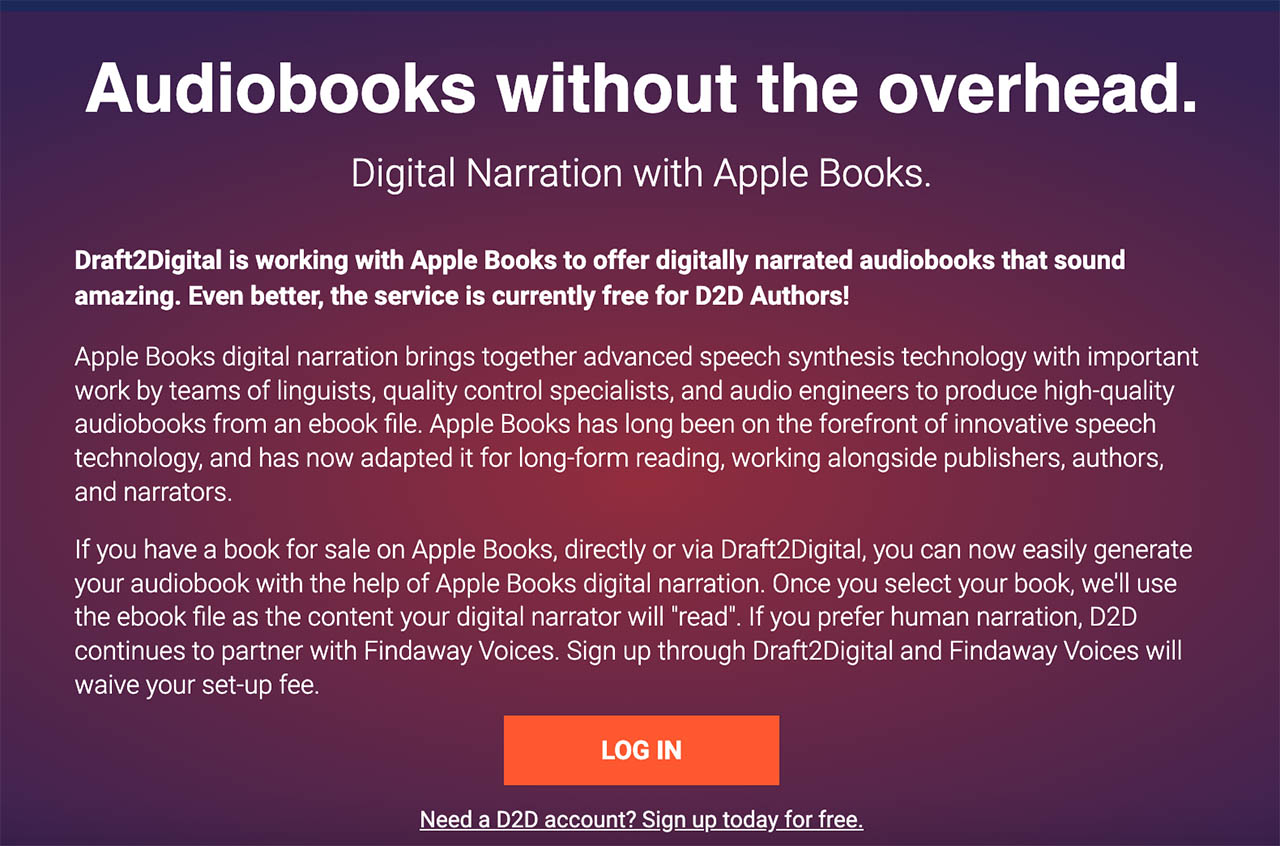 How to download Apple audiobooks?
Listeners can download any audiobook from Apple Books that are available in the catalog. To download an audiobook, follow these steps:
Launch the Apple Books app on your iOS or Mac device.
Type the title, author, or narrator in the search bar at the top of the screen for the audiobook you want to download.
Open the audiobook preview.
Click the Buy button on the details page to purchase the audiobook. If you have any available credits, you can also use those to purchase the audiobook.
After the download is complete, the audiobook will appear in your Library. You can access it by tapping the Library button at the bottom of the screen. To listen to the audiobook, tap on its cover image in your Library. The audiobook will start playing automatically. You can pause, rewind, or fast forward using the playback controls at the bottom of the screen.
How to use the Apple audiobook text to speech feature?
The text to speech feature is available on Apple's Book app on iOS and macOS devices. You can search audiobooks that use the text to speech feature by typing "AI narration" in the search bar. Fiction/romance novels that support the feature will appear in the results, along with a notice stating "narrated by Apple Books." The AI voice (Madison, Jackson) that the digital book uses will also appear alongside the audiobook.
How to narrate your book using Apple audiobook's new text to speech feature?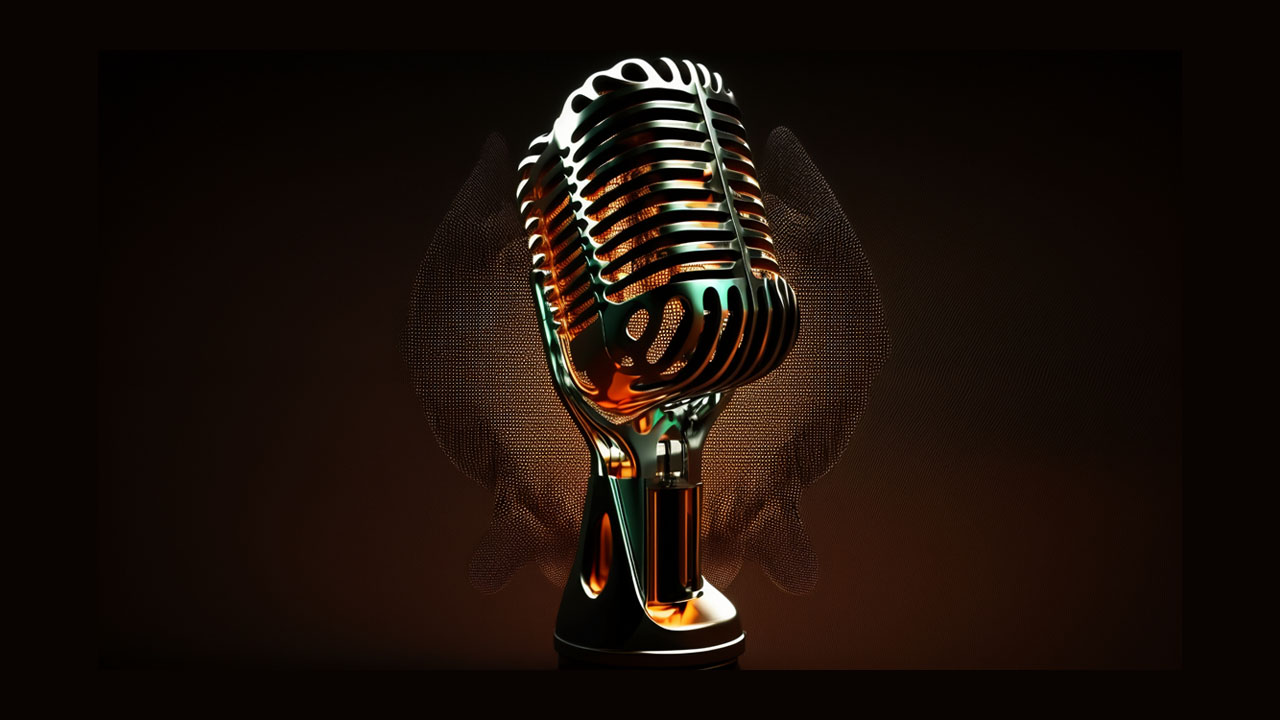 Apple's text to speech technology allows writers to create digitally narrated audiobooks from an ebook and publish them on Apple's Book app.
To avail Apple's text to speech feature for your audiobooks, ensure that you meet the following requirements:
Possess the audio rights for your book
Your audiobook must be in English language
It must be available for sale on Apple Books
The layout must be reflowable i.e. adjust to the screen automatically
Follow these steps to narrate your book using Apple audiobook's new text to speech feature:
1. Select a voice
Choose a desired voice for your audiobook from the provided Soprano and Baritone voice styles. Voice styles are limited at this time and Apple may introduce new AI voices in the future.
2. Choose a cover art
For digital audiobooks, Apple is particular about the kind of cover art you use. See the requirements before creating yours.
You can select an image from your device's library or use a copyright-free image from the internet. Adjust the size and position of the image as desired, and add any additional text or graphics, if needed.
3. Add a description
Apple requires all digital audiobook descriptions to start with the sentence, "This is an Apple Books audiobook narrated by a digital voice based on a human narrator."
Currently, audiobook creation takes approximately one to two months after the request is submitted. Apple does not support pre-orders on digitally narrated audiobooks.
Text to speech in audiobooks
Text to speech (TTS) is a technology that converts written text into spoken words. A computer-generated voice reads any digital text out loud to the listeners.
Many text to speech software offer a range of voices to choose from. These voices can range from feminine, to masculine, to neutral. The voices can also have varying accents and the software often supports a number of languages as well.
Here are some features of text to speech in audiobooks:
1. Accessibility
People with disabilities such as vision impairment or blindness often find it hard to read text on the screen. Text to speech feature allows them to listen to the text of an audiobook, a pdf file, or a webpage.
2. Human-like voice
Many text to speech software today incorporate AI that is almost human sounding. Listeners may often not be able to differentiable between a robot and a human voice.
For audiobooks, implementing a realistic-sounding virtual voice is important to engage the listeners.
Audiobook enthusiasts seek an immersive experience – observing characters' developments and the story unfolding slowly with every new chapter. A robotic voice can take away the human experience from listeners.
3. Interactive
With TTS, audiobooks can be read at different paces. Listeners can also opt to display the text on the screen. Readers have the option to jump from the text on one page to another as needed.