With technology continually advancing, building an audiobook using text-to-speech technology is more accessible. Text-to-speech programs provide a cost-effective and efficient way to produce a high-quality audiobook without hiring help. Moreover, these programs can customize recordings with features like tone and pitch control, making it possible to create an audio version of your book that matches professional quality.
Speech synthesis has drawbacks compared to a natural voice; however, it's more challenging to distinguish between an AI voice and a human. With cutting-edge neural networks, text-to-speech programs can capture the nuances of words, natural language, and emotion. As such, the gap between them and a human voice is closing, making listening to stories narrated by TTS tools more enjoyable.
Text-to-Speech Improves Natural Sounding Speech and the Audiobook Process
If you're a first-time author looking to enter the audiobook market, digital text-to-speech technology can help you create a professional-sounding product. Making audiobook content using AI voice generators is easier than ever. As a result, the global market was booming and was valued at over $5 million in 2022. Moreover, it's projected to expand exponentially by 26.3% from 2023-2030 due to its versatility.
Consumers can download them quickly onto various electronic devices thanks to improved accessibility. In addition, audiobooks let anyone listen or read aloud without any restrictions on time or place – making it the ideal content format for reading on demand.
What are the benefits of using text-to-speech for your audiobook?
In addition to providing a richer listening experience than simply reading a book, using TTS technology to create audiobooks also offer several other advantages.
Save time and money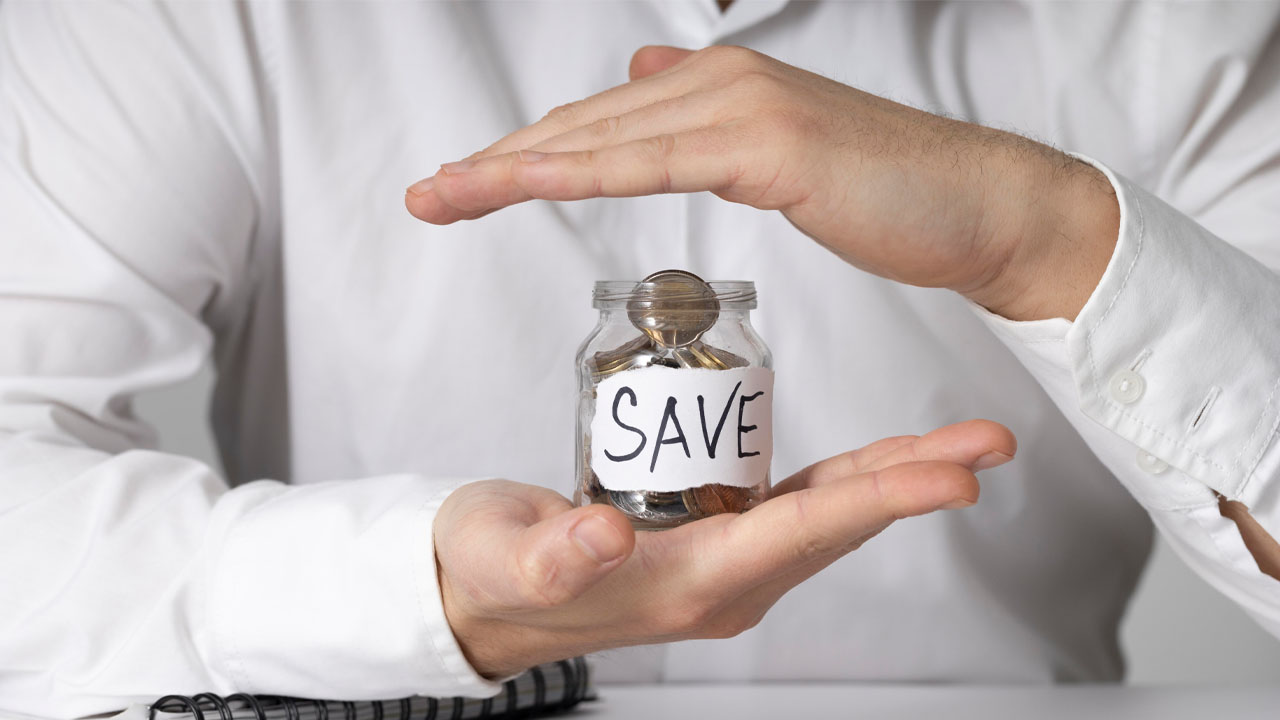 Using this cost-effective system, you can create multiple automatic voice-overs for your audiobook without hiring a voice actor or narrator. Plus, save time and money by skipping hiring professionals and renting studios with pricey recording equipment. In addition, users can learn and multi-task by converting text into natural-sounding speech if needed.
Text-to-speech tools are great for those with learning disabilities
Furthermore, TTS-powered audiobooks help people with Dyslexia and other individuals with learning disabilities to keep up with their peers.
Create a custom voice with an AI voice generator
Usually, a TTS tool features custom voice options for more freedom in the experience.
There is an array of options available across age, gender, and even language that are accessible through your narrator software.
In addition, you can select single or multiple synthetic voices depending on what best suits you with different genders, languages, and accents. Using TTS with an audiobook creates a truly customizable experience.
How to guarantee your audiobook has natural-sounding voice characters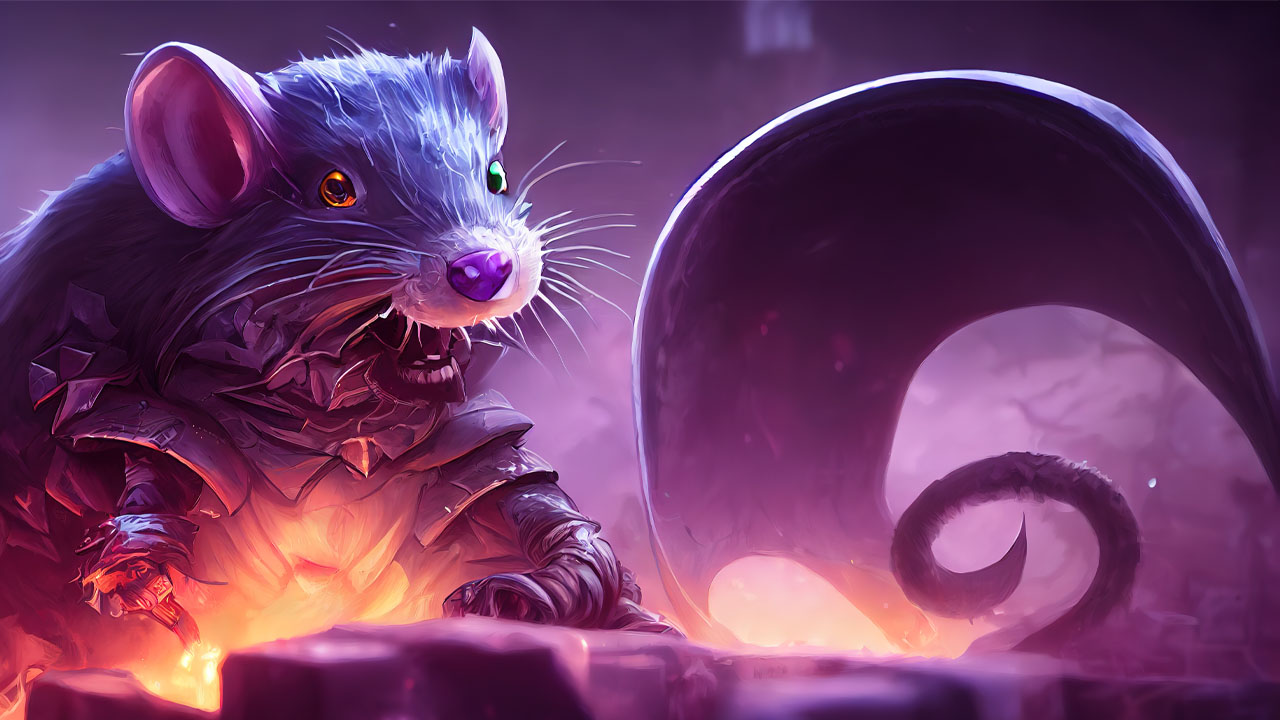 Creators can inexpensively generate speech from written text into captivating audio files with high-quality AI voices within minutes. TTS tools can convert text using deep-learning language models to generate speech at an average speaking rate. With this technology, you can easily create a stunning audiobook in no time while spending thousands of dollars less. Next, you could download the finished product or create audio files to share and stream online.
Research the text-to-speech tool you want to use
The most important thing to consider is the quality of the TTS engine. Make sure it's a high-quality tool with extensive customization options. Consider the software reviews before investing in them to guarantee reliable and accurate speech work. Try the free version first to ensure it creates high-quality voice-overs.
Practice using the TTS software
Once you've found a good TTS engine, the next step is to practice using it. Practicing will help you learn how the tool works. As you practice using the software, you could upload short scripts for your YouTube videos or even use them to narrate stories.
Creating audiobooks requires a particular skill set, but this will give you a better handle on the capabilities of your chosen TTS software.
Ensure all features support creating custom AI voices
Before investing in a TTS tool, ensure all features support creating natural voices. Many devices have limited audio customization options and can't support the full range of AI character voices. You want robust and comprehensive software with a wide selection of speech voices, accents, multiple languages, genders, and unique character voices.
Look for AI-powered tools that allow you to control the reading speed, pitch, volume, and audio output. This should give you a clear idea if the software can help you create your best audiobook.
Collaborate with your team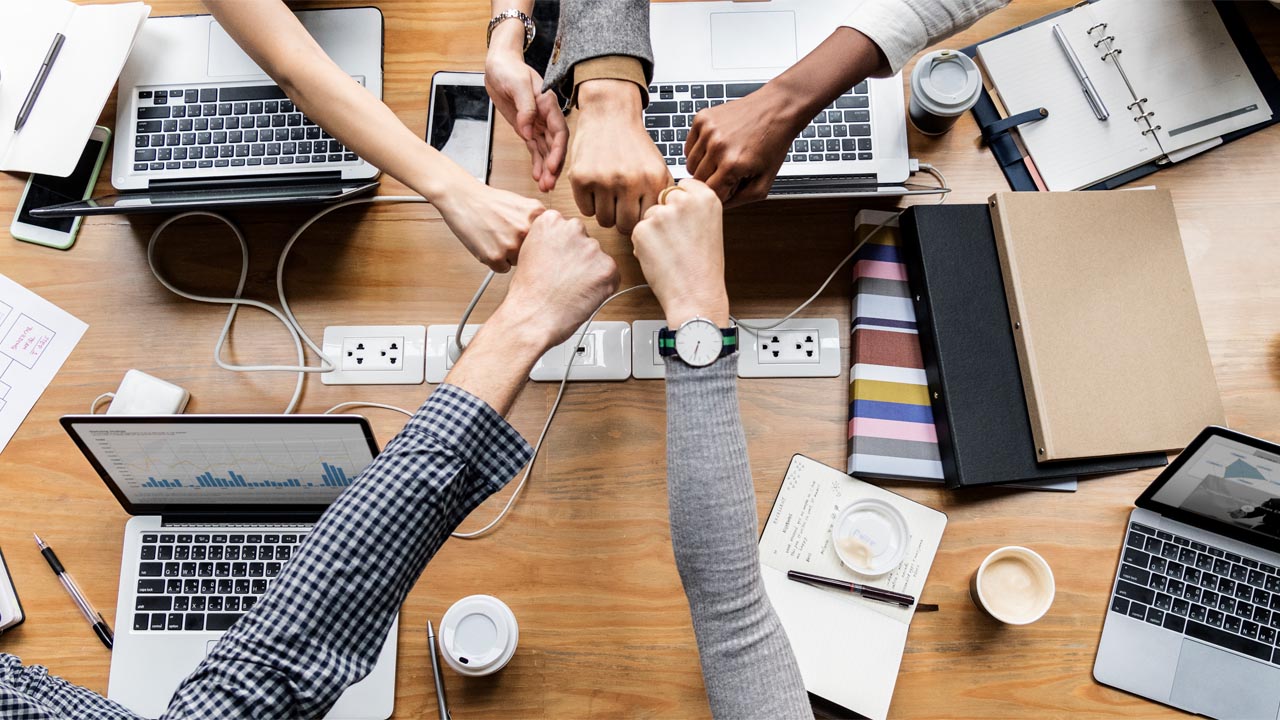 If you're a content creator with a dedicated team, leveraging the power of TTS technology can establish efficient workflows. You can collaborate with your team to divide the work and create an audiobook. TTS tools can even generate voiceovers for other types of content too, such as video, radio, text files, web pages, or podcasts.
What is some reliable audiobook software?
Only the best text-to-speech technology will revolutionize the industry. So it only makes sense that creators should use excellent audiobook software too.
Podcastle
You'll be astounded at the audio quality MP3 downloads, AI-powered Background Noise Removal, and Auto-Leveling can provide for your audiobooks. Plus, you can rest easy knowing that regardless of the file format used to create audio, any project gets seamless production, efficiently meeting your submission requirements.
Audacity
Unleash your creative potential with Audacity – the free, open-source recording tool. Record a live performance or digitize an existing file using their intuitive toolbox in just a few minutes. Plus, this software offers unlimited undo/redo options to take you back to any steps during your session – ideal for ensuring nothing gets overlooked.
With Audacity, you can be confident that your creations are one click away from becoming a reality.
How to use audiobook software to create your book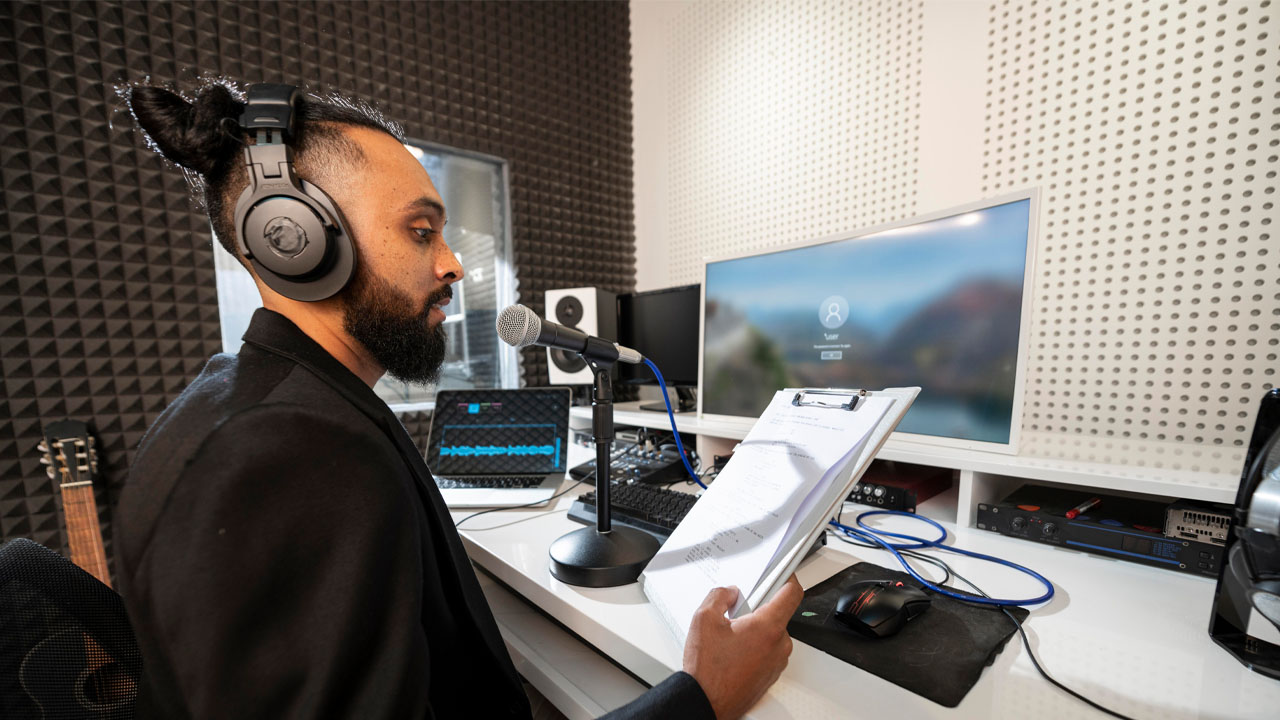 Leveraging the power of AI-driven audiobook software can help you create a fantastic product in no time. The process is unique for any creator trying to make an audiobook, but here's what's involved.
Use a text-to-speech tool to edit your written content
Use a text-to-speech tool to convert the written content into an audio format using a voice synthesizer. This will give you an idea of how a text reader or audiobook will sound, but you'll also get something better. For example, reading your manuscript aloud using a computer-generated voice will make spotting typos, misprints, and other text inconsistencies much simpler.
Make the voice and language selection
Once you have converted your content into an audio format, you can select a voice and language to record the audio element of your book. Choosing the right voice and language will improve the production quality of your audiobook. However, finding a realistic voice generator can take some time and depends on your audience.
Upload the manuscript to your text-to-speech tool
After you have selected the voice and language for your audiobook, it's time to upload your manuscript. This step is crucial as it will ensure that your text file, Microsoft word document, or PDF file is in the correct format and ready to be incorporated into the audiobook software.
Edit the audio files for the appropriate distribution channels
Edit the audio file using dedicated audiobook software to make the necessary changes, such as polishing up the sound quality, adding sound effects, or editing out any mistakes. This step is often overlooked but essential.
Use different AI voice generator characters for multiple voices and dialogue
Finally, you can use AI voice generator characters to create multiple voices and dialogue for your audiobook. This will make it easy to differentiate between the characters and create a more engaging experience.
Finalize your audio recordings and publish the audiobook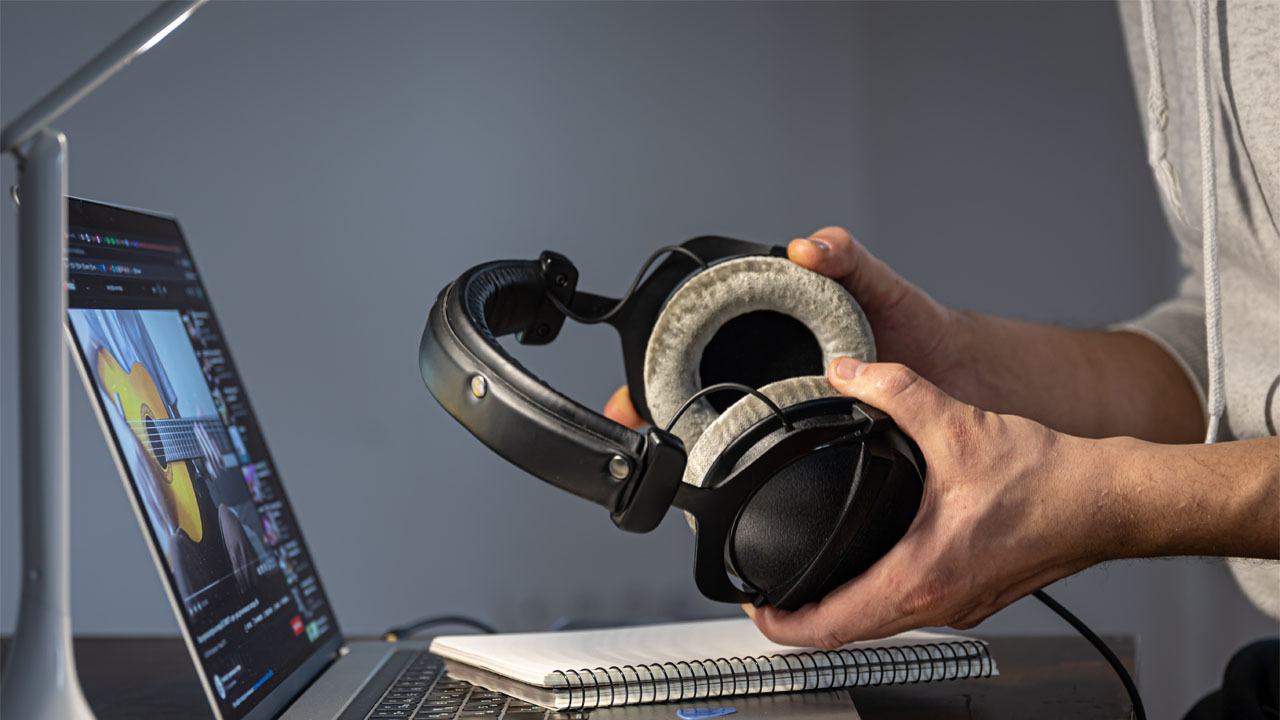 Once you have made all the necessary changes to your audio recordings, it's time to finalize them and publish the book. Make sure that all the formatting is correct and that it meets the requirements of the audiobook platforms or streaming services.
What does the future look like for audiobooks?
With the right audiobook software, creating a book has never been easier. There is no doubt that audiobooks have revolutionized the reading experience by removing obstacles. As more readers opt for these audio versions instead of print or eBooks, there will be a greater emphasis on ensuring high-quality narration and performance.
The market can rapidly increase production and generate greater profits by replacing a natural reader with AI voices. AI technology improves the experience of an audio story—we've only scratched the surface of what this exciting combination of artificial intelligence, machine learning, and text-to-speech has to offer. It will reduce the time to market and open up countless opportunities for listeners to interact with their favorite stories.