Typecast AI creates different AI-generated audio and realistic voiceovers, such as female text to speech AI voices, for content creators.
AI-driven content creators can use Typecast to collaborate with one another to create new media entertainment products.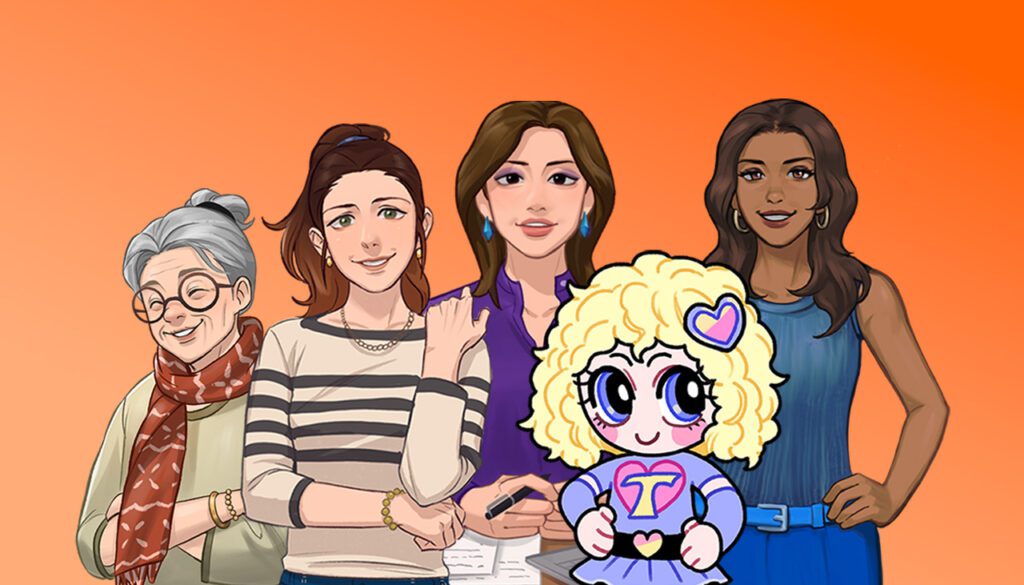 The top 5 female English AI-generated voices/characters on Typecast are:
Angela
Katie
Betty
Emma
Vivien
With Typecast AI, you can start a new project, enter the text you wish, and select from various characters.
Characters can be chosen for each sentence, and you control the speed of each character's speech and the length of the pause between sentences.
Typecast allows you to adjust the pronunciation of words by adjusting the spelling and spacing between words.
Once you're done, you can download or share the audio, which makes this one of many great storyboarding tools since you have voice actors at the click of a button.
Here are the top 5 Typecast AI-Generated voices and why.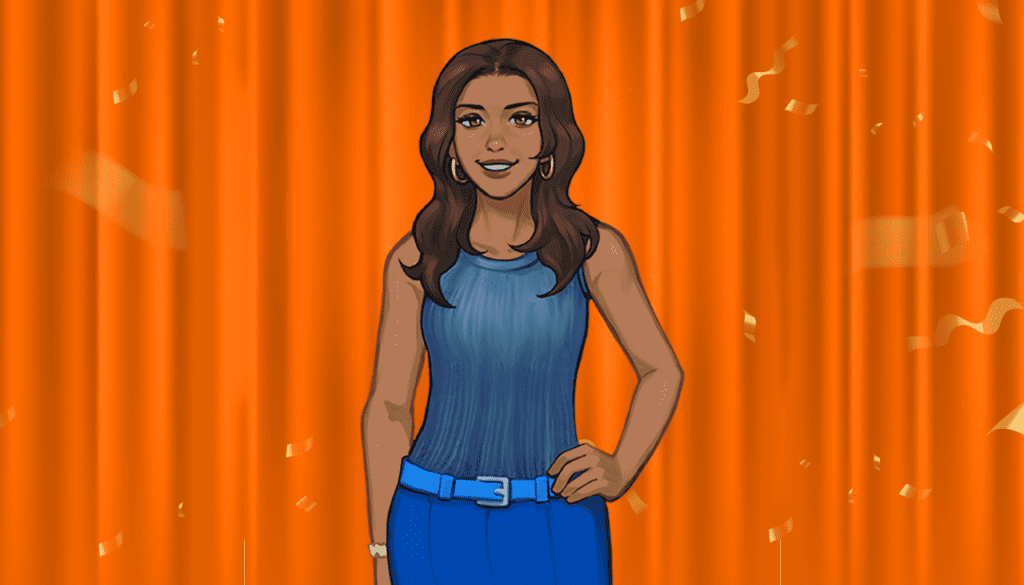 1. Angela
Angela is an English female text-to-speech voice-over actor, ideal for lectures and speeches. She has a youthful voice and great diction and is similar to the voice of Alexa.
In a normal speed setting, Angela's tts voice is a very natural voice with a pleasant tone.
When you want to sound more powerful, speed her up, and she'll take on a more authoritative tone, becoming the perfect host or narrator for your video or audio project.
Angela is perfect for:
Corporate videos
Explainer videos
E-learning modules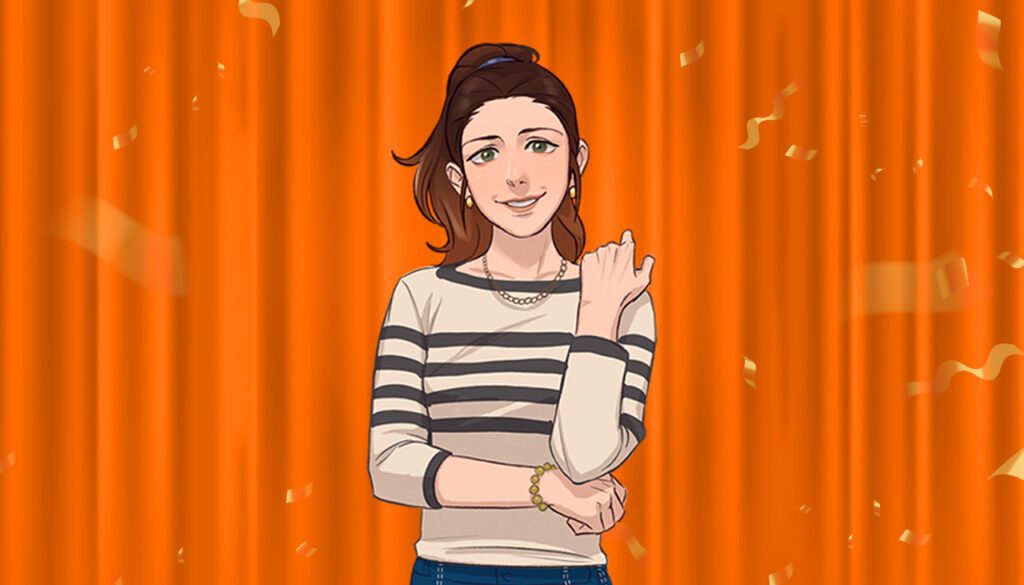 2. Katie
Katie's natural voice has a much different tone and inflection than Angela's. Her tts voice is suited for advertisements and promotional videos.
For more serious recordings, adjusting Katie's style and tone to sad, angry, or tone-mid can give you a different feeling and emotion.
In a normal setting, adjusting Katie's pitch and tone down and speeding up her speed of speech really provides a natural and real-sounding voice over.
When you need to convey trustworthiness, sincerity, or approachability in your video content, Katie is the perfect voiceover actor for the job.
Her voice has a natural warmth that will make viewers feel comfortable and at ease.
Katie is perfect for:
TV commercials
Online ads
Promotional videos
IVR recordings
Audio tours
3. Betty
Betty is an ideal gaming and animation female text-to-speech actor. She has a fun and bubbly personality that will engage and entertain your viewers.
Normally, Betty's voice has an adorable high-pitched tone that is perfect for children's cartoons and games.
Each sentence ends on an upward pitch making it perfect for children's stories.
When you need to inject some fun and excitement into your project, speed Betty up and lower her pitch, and she'll be perfect for an energetic teenager or young adult.
Betty is perfect for:
Animated films
Video games
TV shows for children
Cartoons
E-learning modules for kids
Storytelling apps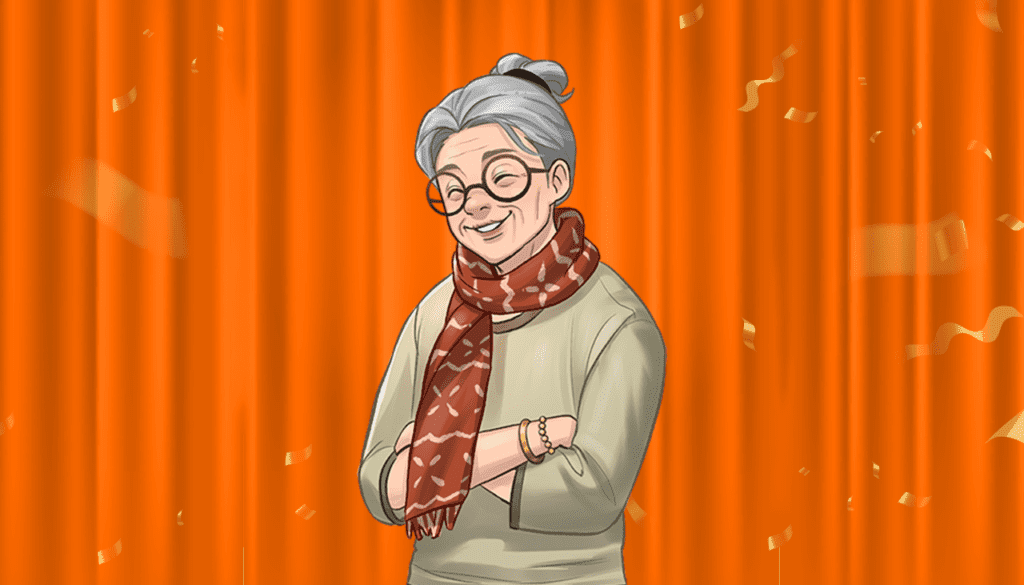 4. Emma
Emma is an older female AI female text-to-speech actor with a motherly tone. She is perfect for e-learning modules, audiobooks, recitation, and other instructional content.
Emma has a smooth voice that is easy to listen to. Her sentences are evenly paced, without any dramatic fluctuations in pitch or tone.
When you need a calming and reassuring presence in your video content, Emma is the perfect voiceover actor to choose. Her calm and collected voice will help your viewers feel safe and secure.
Emma is perfect for:
E-learning modules
Audiobooks
Instructional content
Online courses
Podcasts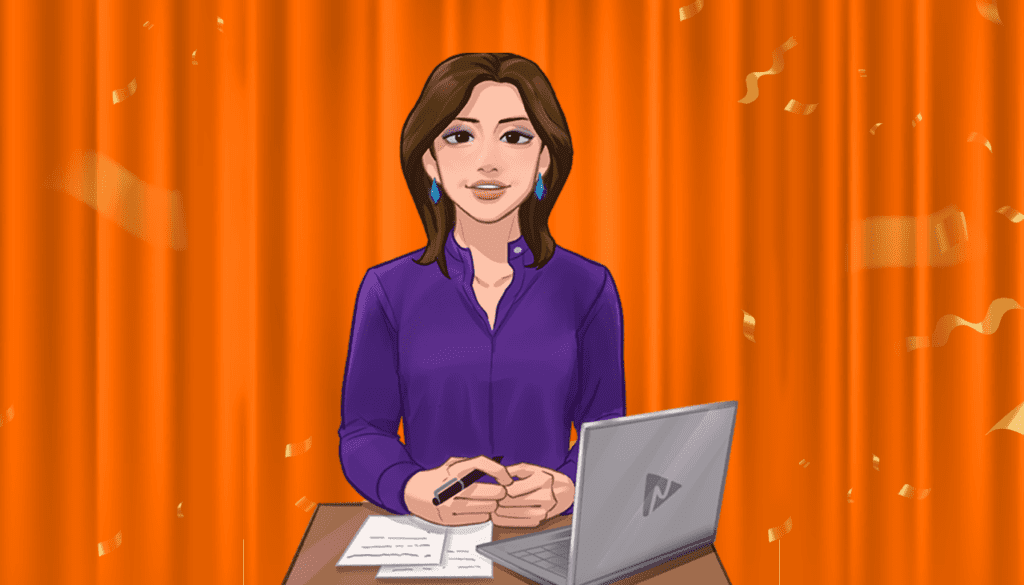 5. Vivien
Vivien is a perfect tts voice for reporting or announcing the news. Vivien's tone is short and to the point, like the voice of Alexa, making her perfect for radio broadcasts or announcements.
Depending on the style and tone chosen, Vivien can sound more excited, happy, or energetic.
When you need to create a sense of urgency or importance in your content, speed up Vivien's speech and choose a more exciting tone.
When you need a professional-sounding voiceover to deliver your news or announcement, Vivien is a perfect choice.
Her sharp and polished delivery will ensure that your listeners hear every word.
Vivien is perfect for:
Radio broadcasts
News reports
Announcements
Podcasts
IVR recordings
You can also read our article on our top text to speech male voices as well!