TTS voice is often easy to recognize, and this is one of the reasons why people look for the most natural text to AI voice that really sounds like a human being.
When there are good Online TTS voice services, you just need to know how to control the service and use it properly for your purposes.
Use a variety of voices from different age groups
Many TTS services offer male and female voices, but not many services offer voices for different age groups. They are usually male and female voices in the 20s or 30s because that is what most people use. However, to add variety to your content, you need a wide range of voices in terms of age, regardless of the purpose of the content creation.
Typecast uses data from different age groups to generate AI voices that make TTS very natural and realistic. You can discover the voices of children, teenagers, grandmas and grandpas, including a variety of voices from the 20s, 30s and 40s.
Moreover, you can use more than one text to speech voice together.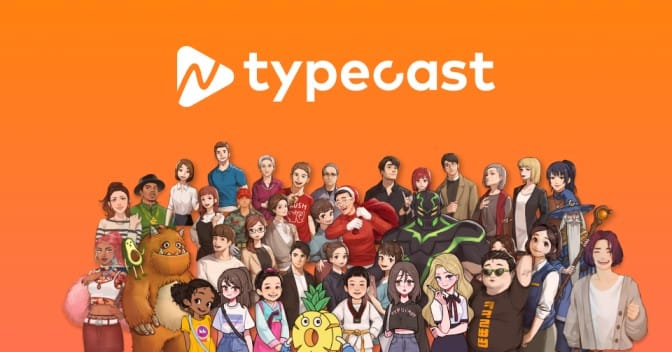 Control emotions
What makes TTS awkward and robotic is the lack of emotion. Typecast makes it easy to add emotion to your text.
Hyper voice excites people as it contains many emotions. There are different types of emotions, for example, anger, joy, sadness, sarcasm, etc. If you set different emotion ranges, your text will sound so natural and realistic that no one would think it is the voice of an AI.
What sets Typecast apart from other AI companies developing AI voices is a different range of emotions and the ability to control prosody.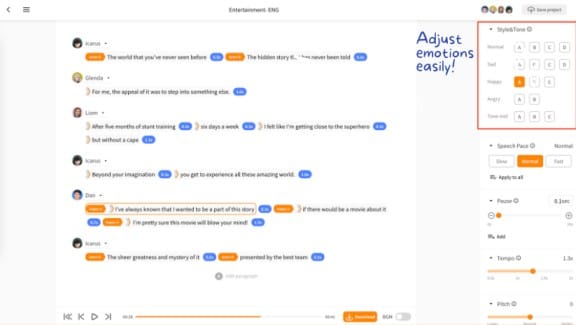 Control speaking style
Finally, an accent is very important when speaking a language. When an accent is changed, some words are difficult to understand.
TTS or voice maker is not just about translating text into speech, but ultimately about communicating to others what someone wants to say. Conveying information in the form of speech is crucial, and being able to control speaking style, pitch, speech rate, and speed is what makes natural TTS complete.