The crafty world of AI text-to-speech is a fun place for creators and meme lovers to get together and explore the various uses and customizations of text-to-speech. Whether you are looking for Trump voice-overs or a Joe Biden voice generator for your YouTube videos and Twitch streams – it is all possible today!
Typecast is an AI voice over generator that allows creators to convert their written text to speech.
Boasting a vase library of characters, Typecast gives creators a lot of room to unleash their creative side.
Let's explore further how Joe Biden's voice has gained popularity among text speech users and memers, and how you can create one of your own!
Joe Biden's text-to-speech
Gone are the robotic days of AI! Today, AI can replicate the voices of your favorite celebrities and public figures.
Many type-to-speech software have already successfully replicated the voices of some celebrities, such as FineShare FineVoice, this AI voice generator has created realistic celebrity voices and is working towards creating more voices in the future.
Meme creators are also in hot pursuit! They are having the time of their lives creating fake Joe Biden speeches.
David Hess' tweet is a perfect example of how a meme generated a fake tweet where fake Joe Biden is voicing his opinion on weed.
Users commented on the tweet, expressing their surprise at how authentic and Biden-like the audio clip sounds.
What is Joe Biden's voice generator?
Typecast features a variety of characters including Klip Klim – the rapper, Maddie- the podcaster, Sabrina the witch, and P-0150N – the robot.
One recent addition to Typecast's library is Joe Biden's voice. Yes, the very President of the US!
If you have a political, satire, or comedy channel, you may be looking for ways to include voices of political characters in your narration and stories. With Typecast, you can now use the current President of the United States – Joe Biden's realistic-sounding voice.
Visit the Typecast website.
Choose Biden from among the demo characters.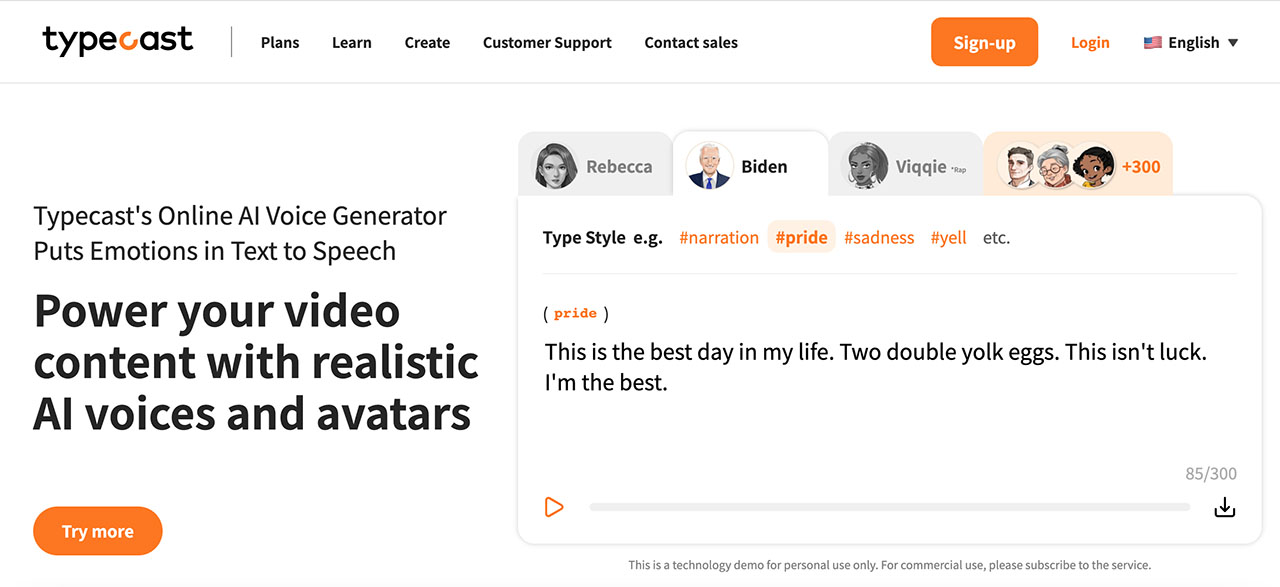 Type your text in the text box.
Click the play button to listen to the audio.
Change type style to choose a different style of speech.
Click the download button at the bottom right of the box to download the audio file as mp3.
Note: You can use the clip for personal use. For commercial use, you need to subscribe to the commercial license.
Typecast software gives you the flexibility to change the type style. Such as:
Narration: Joe Biden narrates how double-yolk eggs are his lucky charm!
Sadness: Joe Biden is not happy about the double-yolk eggs. Perhaps he wanted a single one?
Yell: The president is yelling from the White House's balcony – announcing to everyone how double-yolks turned his day into the best day of his life.
Pride: Biden is proud of his hens for laying the double-yolked eggs!
Go to Typecast website and add your own customized sentences and create speaking text in Joe Biden's voice!
What is voice cloning?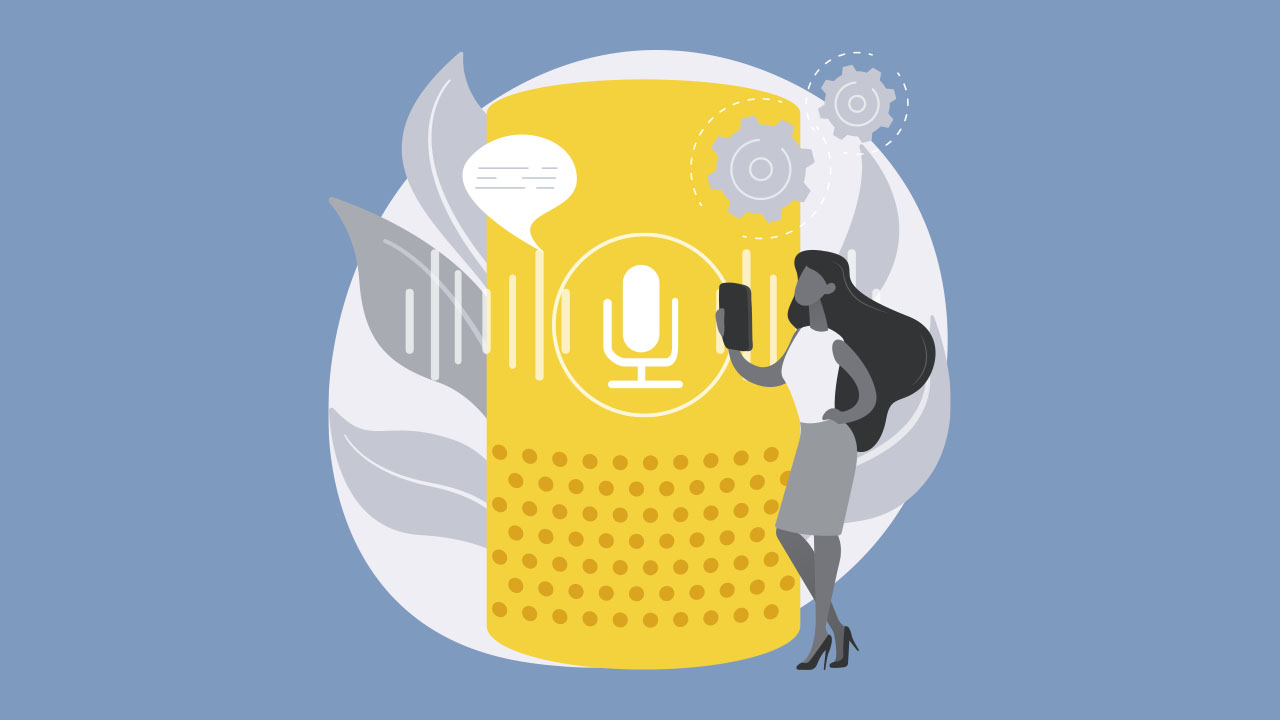 The process of cloning another person's voice through the use of AI voice cloning software or tool is called voice cloning.
Creators typically use cloned voices for fun or for creating unique content – or sometimes to also prank friends and family members.
Some AI software allows you to use the cloned voice as is or add voice variations, intonations, and cadences to create a slightly different-sounding voice.
While there are no current laws around cloning the voices of celebrities and public figures, creators must exercise caution and always ensure they are using non-copyrighted files.
Is voice cloning ethical?
Every technology comes with pros and cons. When used properly, technology can aid humans in completing their tasks effectively. However, when exploited, it can harm other humans.
Joe Biden's voice has also been tested to see if it can be used to spread misinformation. In a few tests that The Verge generated using ElevenLabs software, they were able to create audio clips of Biden threatening violence and using expressions of racism and transphobia.
The Verge also generated a sound of Biden announcing the invasion of Russia, and another claiming that the Pizzagate conspiracy theory was real.
ElevenLabs has also raised concerns about the abusive use of its software and aims to put additional effective measures in place to limit the abuse of its software.
In a Tweet, the company thanked its users for trying out the Beta version and also acknowledged that their software was being used for positive reasons, but also raised concerns regarding the abuse out there.
The company also listed three ideas to help curb the exploitation of the software.
These include additional account verifications such as payment info or full ID verification, verifying the owner has the copyright to the voice, and verifying cloning requests manually.
Deepfake voices
Quite recently, some internet users have shared incidents of scammers using deepfake voice and voice cloning software to clone the voices of a family member and then calling the family demanding ransom for kidnapping that member.
It is unfortunate that such abuse of text-to-speech software is on the rise. Creators must refrain from engaging in such criminal acts as it's not just unethical but also an act you can be persecuted for.
Usage of public figure voices such as Joe Biden in a light and fun way can engage your followers and also make your content unique from other creators.
You can use voice for increasing traffic to your channels, so use it wisely!