Good content on TikTok is all about standing out from the crowd. One way to do this is to use text to speech tools, which are becoming increasingly popular among users. Text to speech is excellent for creating funny dubbing videos to give viewers more information about a topic. In addition, using text to speech TikTok tools can add some much-needed context and entertainment to your videos.
To use TTS in your TikTok videos, find an app or tool to generate text to speech. There are several options available online, both free and paid. This article will discuss some of the top tools for adding text to speech to your TikTok videos.
Are text to speech TikTok videos easy to make?
Making text to speech TikTok videos takes just a few minutes. You only need to write captions or dialogue for your own videos and then use the text to speech tool to generate the audio. Once you have your audio, all left is to add it to your video, and you're finished. It may take just a few clicks and tries to get the pacing of your voiceover just right, but with practice, you'll be able to perfect it in no time.
There are several ways to incorporate and add text to speech voice audio into your TikTok videos. You can use the text to speech TikTok voices that are built-in into the app, or you can use an external video editing app to edit your video content and add your audio. It seems split down the middle and depends on your specific content needs.
For example, if you want to dub over a video with funny dialogue or captions, then using the built-in text to speech TikTok voices might be the quickest and most straightforward option. However, an external audio file and tool might be better if you need more control over the voiceover audio.
What is the TikTok text to speech feature?
TikTok creators can use text-to-speech as an accessibility feature to add automated subtitles and voiceovers that read aloud the caption text. The TikTok voice feature enables users with vision impairments to participate in content creation and enhance video content. The video begins with a caption through one of the available automated voice options.
This allows the video to remain the primary focus while providing some context. Although many ways exist to use text to speech on TikTok, let's first review how to find and use the TTS feature.
Why do TikTok creators use text to speech voice tools for their content?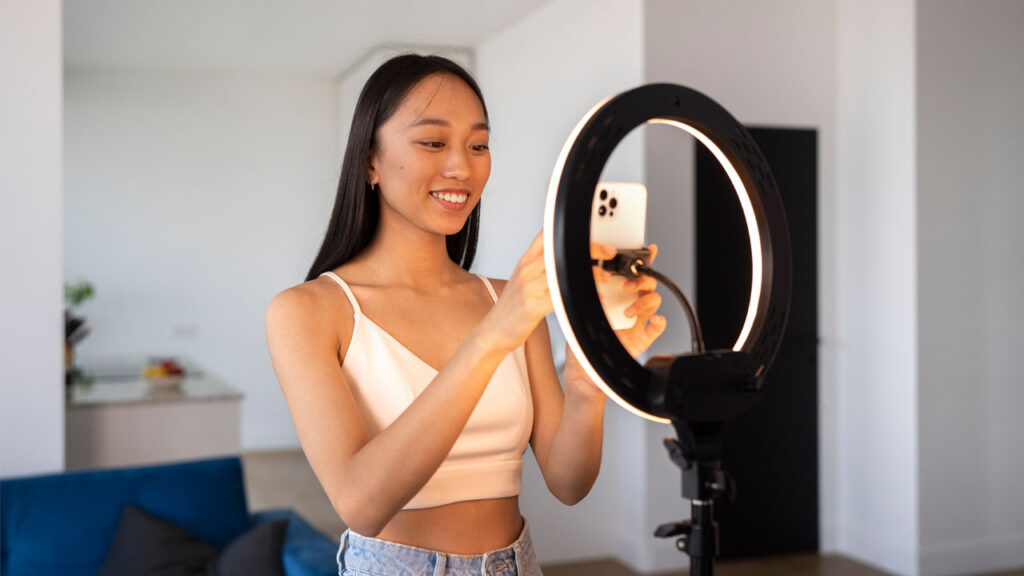 Using text-to-speech voices on TikTok offers benefits beyond making content inclusive and accessible. These benefits include enhancing the user experience, enabling creators to develop unique content, and more. In addition, TikTok TTS tools can add a unique, creative twist to your content.
By dubbing your videos' on-screen text and adding captions, you can create entertaining content that a wider audience will find engaging. Let's explore the advantages of using TikTok in greater detail.
Generate more attention and increase engagement
Text-to-speech TikTok videos stand out from the crowd and attract more attention, which can increase your engagement rate. Additionally, they can help you build a broader audience and reach more viewers from different categories. Using the text to speech feature on TikTok can help creators get more viewers by allowing them to have an option to create content in various languages and accents.
Moreover, creators can enhance the entertainment value of their content by including different voice effects. This makes the content more enjoyable for everyone to watch while catering to a diverse audience.
For narration purposes
There are many reasons why you may want to use select text to speech tools or create content around narration. Whether it's a storytime video, an educational tutorial, or just an overview of a trend, narrating content on the TikTok app can be a great way to engage viewers and pique their learning curiosity. Additionally, text to speech can provide a great alternative if you're uncomfortable speaking in front of the camera.
Using the text to speech feature is a convenient way to convey a message without recording and editing it manually. If you've ever recorded videos, then you know it doesn't always turn out perfect the first time you record it, which is why this new feature can be a lifesaver.
To create niche-related content
Anyone can use text to speech for more than editing and narration. Creators can use this feature to quickly create their own viral videos and niche-related content that would otherwise take much time and effort to produce. By dubbing videos, you can quickly generate content that will capture the attention of your target audience.
With a voice over feature, you can create consistent, quality content faster and more effectively. Overall, using text to speech on TikTok is a great way to add creativity and engagement with users to your content.
To have a high-quality voice over
TikTok's text-to-speech voice options are great for creating content quickly, but if you want higher-quality voice content, then the TikTok voiceover feature may be more suitable for you. The voiceover feature provides access to more voice options from a wide range of professional-quality voices, all pre-recorded and trained with datasets. In addition, the text to speech voice feature may work better if you don't have a good microphone or want to use a more natural-sounding voice.
How to make a voice over video using the TikTok text to speech feature
Now that we've discussed why you should use text to speech TikTok tools, let's explore how to add text to speech to make a voice over video. To add your text-to-speech to your TikTok video, make sure you have the latest version and follow these step-by-step instructions:
First, please either record or upload your TikTok video.
To add a caption, open the editing menu on the right, select "Text," type your caption, and tap "Done."
To access the text-to-speech feature, tap on your text and choose "Text to Speech."
Select the voice you believe is the most suitable by browsing through all the available options, and then tap "Done."
Tap the "Apply Voice to all Text in This Video" option to add a voice to multiple text bubbles you have created.
To change the voice of your text, follow these steps: tap on your text once again and then select the option "Change Voice."
The process is easy. All you need to do is upload and double-check your captions, select the appropriate AI voice, upload, and then your voice over video is ready to post.
How dubbing videos with AI text to speech tools could be better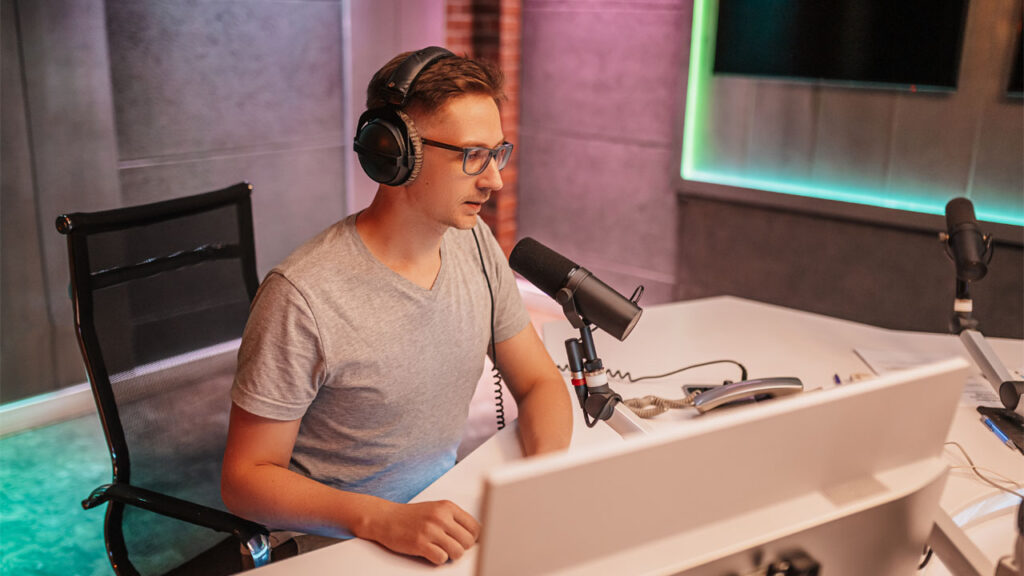 Dubbing videos has become increasingly popular on social media platforms like TikTok, allowing users to create unique content with added commentary or dialogue. However, the platform's built-in text to speech feature can often sound robotic and unnatural. Or worse, the text to speech feature doesn't match the video's audio.
For this reason, it's worth considering AI text to speech tools that offer a more sophisticated and personalized option for dubbing videos. With the ability to choose from different voices and styles, AI text to speech tools can create a seamless and natural-sounding dubbing experience, enhancing the overall quality of the video. So why settle for a robotic voice when you can have a more customized and dynamic dubbing experience with AI voice or AI text to speech tools?
How to use Typecast's TTS tool to make a TikTok video
Are you looking to spice up your TikTok game with inspirational TikTok quotes? With Typecast's innovative TTS tool, you can easily convert text, any text, into a high-quality audio clip that will give your TikTok videos an extra boost of creativity and energy. So type in your favorite quotes or phrases, choose your desired voice and language, and watch Typecast transform your words into a captivating audio experience.
Please go to the Typecast website using your internet browser.
To proceed, either sign in to your existing profile or sign up for a new account. Once you are logged in, the Dashboard will appear. From there, go to the top left corner, and click "Create New," followed by "Project."
Once you have created a "Project," you will see a blank screen or the audio section of the voiceover tool.
After choosing your ideal avatar, you can enter your TikTok script by either using the "File" option or copying and pasting text into the content window.
Confirm your selections and the cloud-based software will generate your voice over content using your script.
Click the "Download" button and choose an audio format you can easily edit for your video.
Whether you're looking to share motivational messages or add flair to your TikTok content, Typecast's TTS tool is the ultimate solution for all your audio needs. Typecast's TTS tool makes it easy to grab your audience's attention, showcase your witty one-liners, and keep them hooked. So go ahead and give it a try – your TikTok followers will thank you for it.
Unleash your creative side with Typecast text to speech on TikTok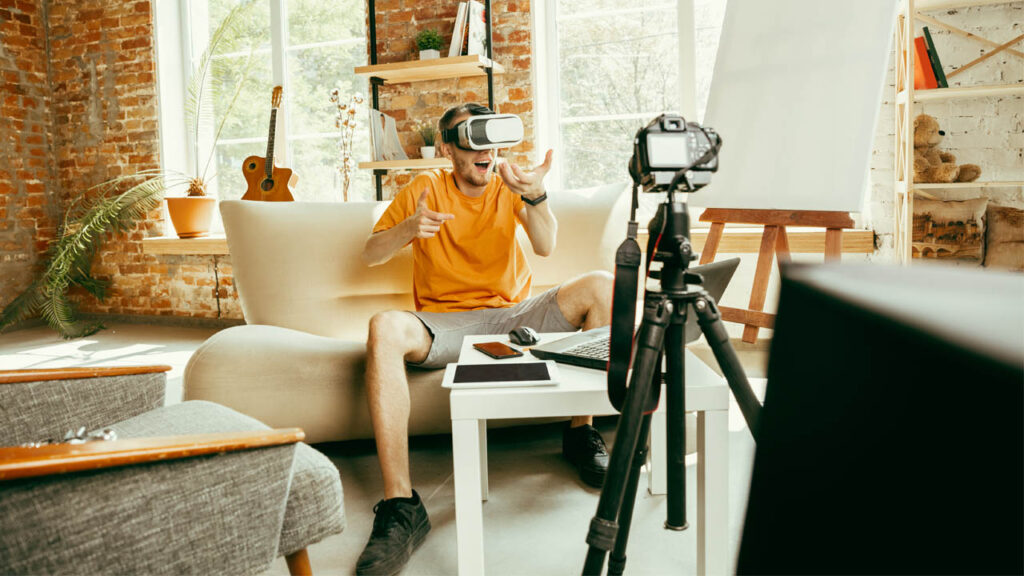 Prepare to take your TikTok videos to the next level with Typecast's AI text to speech voices. Our innovative tool allows you to unleash your creative side and bring your ideas to life using the best text to speech voice technology. Sure, TikTok's text to speech voices have male to female voice changer options, but they don't compare to our AI TTS tools. You can add a unique touch to your videos and engage your audience with our library of over 350 voice characters.
Typecast text to speech lets you infuse your videos with personality, excitement, and creativity. So why wait? From silly skits and funny videos to heartfelt messages, Typecast text to speech offers endless possibilities for your content. So start recording and using Typecast text to speech on TikTok today and take your content to new heights.