The more famous a celebrity is, the more popular their text to speech is.
At one point, Kanye West's Text to Speech went viral because people found it entertaining to have Kanye West speak whatever they typed.
For celebrities to have their AI versions speak something in their voice that they have never spoken before would be a strange feeling. But "Celebrity Text to Speech" sometimes called "Celebrity Voice Generator" is one of the hottest voice clones that people always enjoy and look for.
As it's fun to play around with, Celebrity text-to-speech memes has become more popular than any other overdub.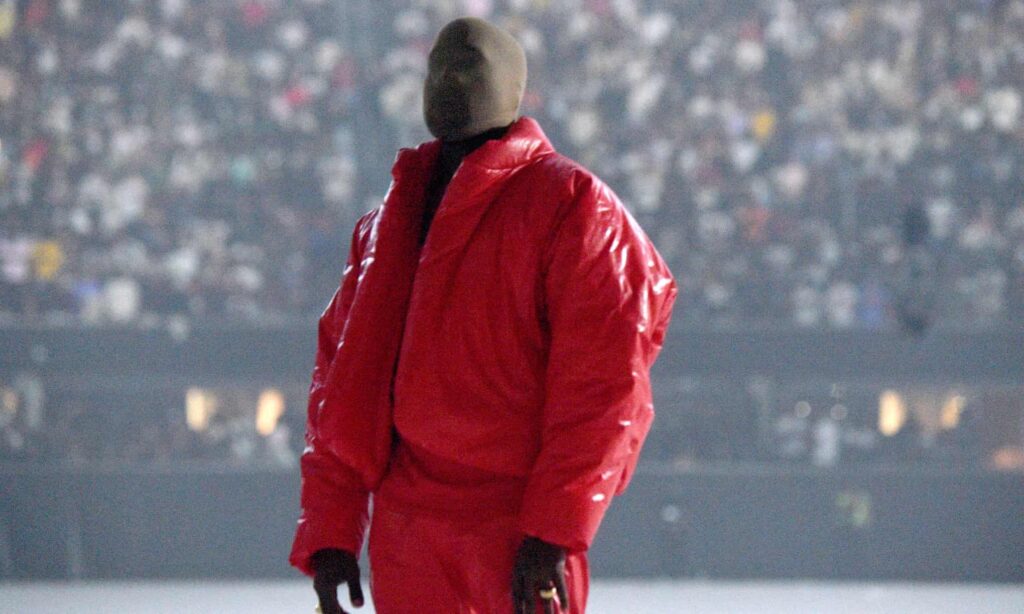 Also, companies like deepfake software tech tend to demo a lot with celebrities, which could be fun if you're in need to create a powerpoint voiceover for your PPT.
With the help of text-to-speech voices and voice over AI technology, celebrities can even speak different languages they actually are not capable of speaking.
Neosapience made a demo of Morgan Freeman and Donald Trump speaking fluent Korean, like this video above. AI tech is even able to predict what accent someone might have when speaking a completely different language. You can imagine that it sounds much better and very close to the voice of the real celebrity now as it was created 4 years ago.
BTS text to speech?
Global K-pop star BTS also has its text-to-speech. They also have everything under control, which means that BTS Celebrity Text-to-Speech only speaks what their fans want to hear from them.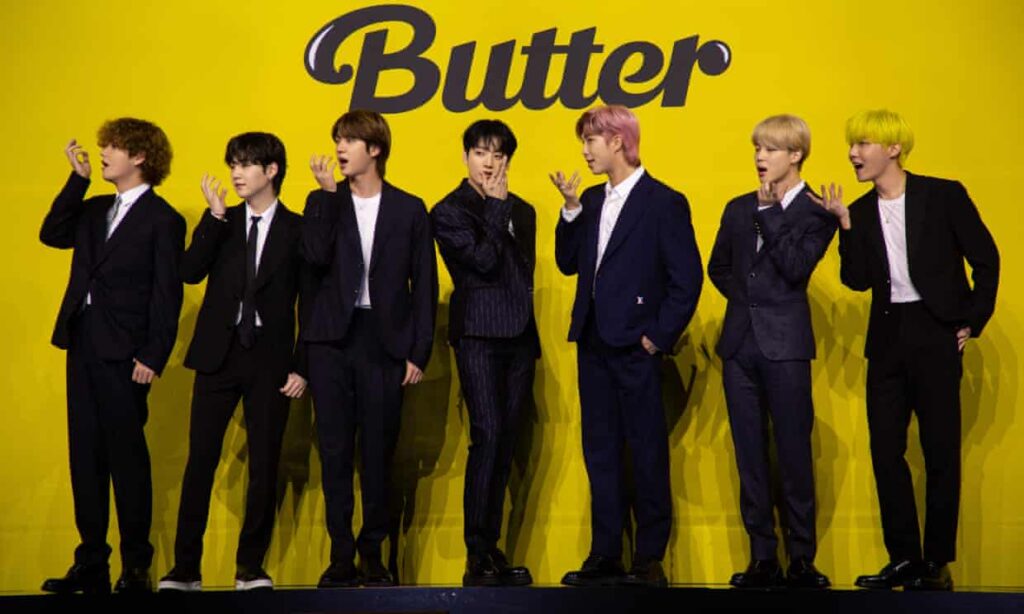 The fans of BTS, also known as "Army", can hear the voices of the BTS members calling out each fan's name! How is that even possible? They must be completely overloaded and have no time to record the names of thousands of people in the studio. This is exactly where AI technology can help everyone.
Fans can type their names and BTS will call their names, as BTS's AI can call the names of all fans without getting tired. The members of BTS not only call their names but also cheer up their fans when learning Korean gets boring.
Using Celebrity text to speech is fun and makes you feel like your favorite celebrity becomes your best friend and interacting with you.
Blackpink text-to-speech?
The highly popular South Korean group of four female singers has become a worldwide sensation today. Jisoo, Jennie, Rosé, and Lisa sing and dance to entertain their viewers and fans.
Lisa is quite popular among the group. FakeYou software has even created a text-to-speech speaking model of Lisa. You can type in anything in the text box and click Speak. If you scroll down, you can play the audio clip featuring the text you have input into the text box.
It's mind-boggling how accurate the software is in replicating her voice.
It is all possible because AI software uses the existing voices of celebrities and synthesizes them to create a pattern that can then be used for any type of text or speech – this is also called speech or voice synthesis.
As the voice of celebrities such as Lisa is easily available online, it's not hard for voice synthesizers to do a bit of magic and create a realistic-sounding celebrity voice. This is especially possible due to machine learning and the application of neural networks.
​​​​Elon Musk, Tom Cruise, and Leo DiCaprio Text-to-Speech
A real estate investment startup called reAlpha recently posted a video of fake Elon Musk held hostage in a warehouse. Though a satirical piece, the YouTube video was a clever marketing campaign.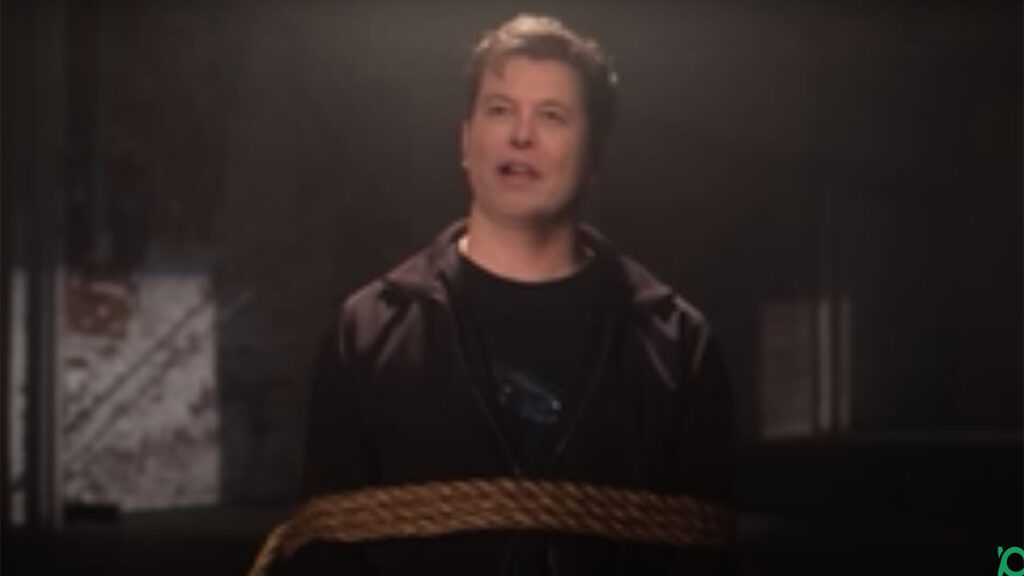 The company posted in the description: "Bezos already invested in our competition (who shall not be named), so we think this is a natural evolution of the billionaire boys' club space race and all. Who knows, maybe one day we'll put reAlpha homes on Mars!"
In another video, reAlpha Tech Corp showed Elon Musk taking a bath. The video features Elon speaking about Reg A — a way for non-accredited investors to invest in startups, like a mini IPO. The whole parody is for educational purposes to improve viewers' knowledge about real estate and also to promote the company itself. The video has over 1 million views.
Paperspace Co. also posted a promotional video starring deep fakes of Tom Cruise and Leonardo DiCaprio. The video seems to have been taken down – perhaps due to copyright concerns.
Both companies reviewed these videos with their lawyers and made sure the audience understood that the celebrities that appeared in the videos were not real celebrities and that they did not endorse these products.
Can celebrity voices and faces be used in advertising and entertainment content? This is a question that lies in the gray area. On one hand, companies can easily utilize deepfake celebrity content at no hefty cost, while, unauthorized usage can potentially put them in legal troubles.
As no specific laws regarding deepfakes are established, it leaves people with some wiggle room to experiment and push their boundaries as much as they can. However, creators need to be cautious and always adopt legal ways to produce content that relates to public figures and celebrities.
Nevertheless, it is quite apparent that this trend of using celebrity voices and faces may continue to grow as it is a smart and cheap way to attract an audience. However, if stricter laws are put into place, the use of celebrity voices may metamorphose into something different that is more widely accepted.
What is text-to-sound?
Similar to the concept of text-to-speech, text-to-sound is a different way of using the same term. Text-to-sound can be used to convert any written text into an audio sound or speech.
The text-to-sound technology is embedded into many tools around us, including websites, chatbots, and PDF readers. Text-to-speech on mac computers is also possible through the built-in dictation tool. Visually impaired readers can utilize this assistive technology to listen to the written text out loud.
Virtual assistants such as Amazon's Alexa and Apple's Siri also use text-to-sound technology. Audible – the biggest audiobook platform has also started embedding text-to-sound technology in various ebooks.
Many text-to-speech generators can be used to convert written scripts into sound.
With the rise of artificial intelligence, text-to-sound is becoming more popular in the creative and entertainment industry as well. Today, creators can use text-to-sound generators to copy various celebrity voices, animated sounds, and more for their online content.
What are voice synthesizers?
A voice synthesizer, also known as text-to-speech (TTS) system, is a tool that transforms written text into speech. Its purpose is to imitate human speech patterns and create realistic-sounding audio.
There are many uses of voice synthesizers:
Accessibility
Voice synthesizers aid individuals who have visual impairments (e.g. blindness) or struggle with reading (Dyslexia, ADHD) by transforming written material into speech.
Virtual assistants
Voice synthesizers are employed by widely used virtual assistants such as Apple's Siri, Google Assistant, and Amazon's Alexa to answer users' questions through speech outputs.
Entertainment
Avenues such as video games, films, and animations are seeing more widespread use of voice synthesizers, enabling the provision of voices for characters or the creation of narrations.
Social media
Voice synthesizers are great tools for creating audio and video using a text-to-speech script for social media platforms. Instagram influencers and TikTokers can use voice synthesizers to create voice-overs for their video content.
Audiobooks and podcasts
The popularity of audiobooks and podcasts has led to the adaption of the TTS technology in those domains as well. Creators can use a TTS software to convert their long scripts into speech within minutes.
In the last couple of years, voice synthesizers have undergone significant advancements – specifically in the areas of natural language processing (NLP) and machine learning methodologies.
As a result, modern day synthesizers can generate speech that is more natural and expressive by incorporating elements like intonation, emphasis, and other features that help imitate human-like speech patterns.
Typecast voice synthesizer is an effective tool for marketers, small businesses, and content creators. Anyone can convert their written content into speech of their choice. Whether it's a celebrity voice, a singer, or a snowman – creators have a wide range of options to choose from.
How to convert text-to-speech into a celebrity voice?
Typecast – an AI text-to-speech generator offers a bunch of celebrity voices that creators can use for their online content.
Biden and Trump are some of the celebrity voices available on Typecast.
Whether you are into politics, satire, or pranks, you can use these celebrity voices for all kinds of content.
To convert text-to-speech into a celebrity voice on Typecast, follow these steps:
Step 1: Visit the Typecast website
Typecast has a limited feature availability for trial testing. If you are using Typecast for the first time, you can use the free trial version to experiment with various characters and their speeches. Beta users have access to a large pool of characters and editing options that are restricted for trial version users.
Typecast has a library of 300+ characters that can be used for a wide variety of purposes. From rappers and singers, to little animated kid characters – you will find almost every character under the sun in Typecast's library.
Joe Biden text-to-speech is also possible through Typecast. Follow the steps below:
Visit the Typecast website.
Choose Biden from among the demo characters.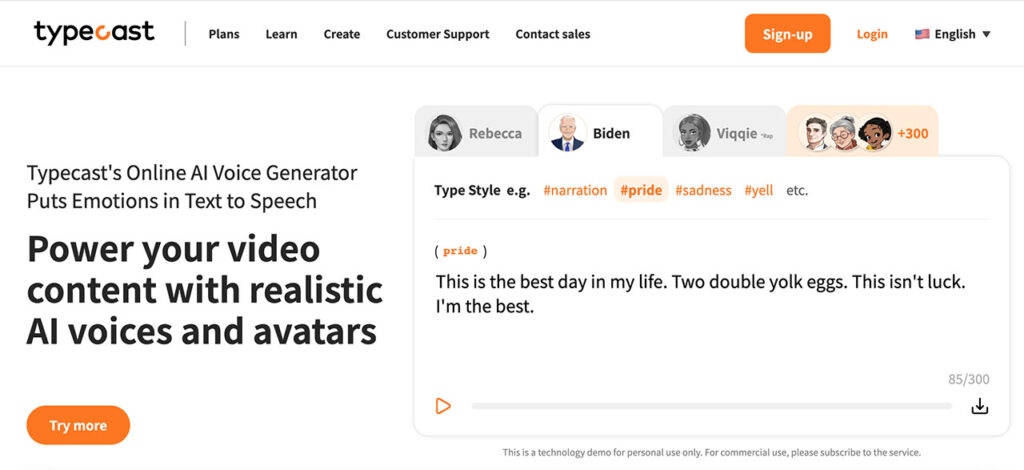 Type your text in the text box. Don't be restricted! Make Joe Biden a sad and lonely guy, or make him a yelling old man.
Click the play button to listen to the audio. Make changes as necessary.
Change type style to choose a different style of speech e.g., pride, narration, sadness, yell.
Step 2: Download the file
Click the download button at the bottom right of the box to download the audio file as mp3.
You are ready to use your biden text-to-speech voice in your next YouTube or Twitch video!
Please note that if you are using the free plan to create content, all attributions must be made to Typecast.
What is Voice Cloning?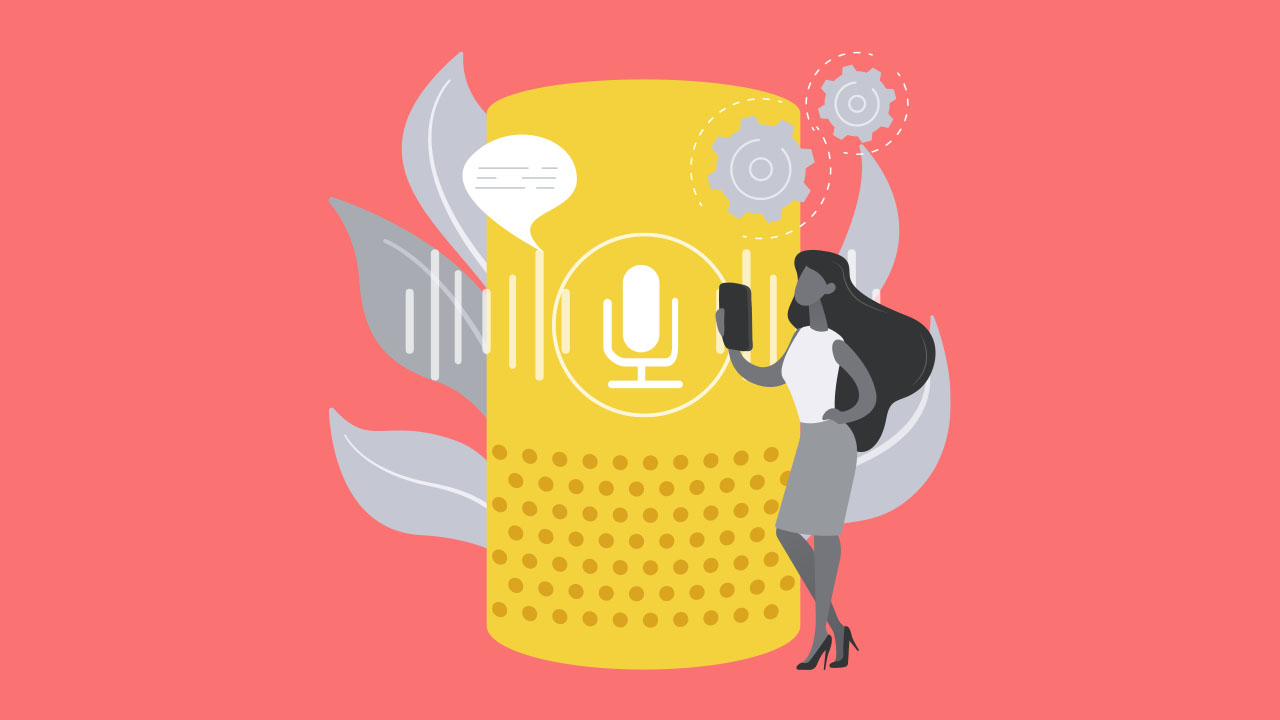 Voice cloning has become quite popular over the years. Many online AI voice generators offer users the option to clone their voices into those of celebrities, public figures, and even their family members.
Voice cloning is a process of cloning another person's voice through the use of AI voice cloning software.
The purpose of cloning a voice can be for positive reasons as well as negative.
For example, when Carrie fisher's character in real life passed away, it left a gaping question for producers and directors – "what will happen to Carrier's character?" The man was dead but the character was still alive.
The film editors went through a painful and laborious process of recreating the voice of Carrie Fisher. This could have been avoided if they had used an AI voice generator or cloning software. But unfortunately, such software wasn't available back then, and even if it was, it wasn't as advanced as many AI software are today.
Another touching example is that of Val Kilmer – the famous comedy actor known for his outstanding role in Top Secret!.
The actor tragically suffered from throat cancer which almost obscured his voice. A UK-based software firm, Sonantic, later used AI to recreate Val Kilmer voice.
In a sentimental YouTube clip, the actor shared his emotions on losing his voice to cancer and his joy in being able to express himself again through the use of sophisticated AI software.
He shared that he still felt the same creative soul inside and that he has so much to share and express with people who listen to him and is glad to have found an avenue of expression.
A negative way to clone a voice would be if someone cloned someone's voice for the purpose of trickery, extortion, or fraud.
In March 2019, the CEO of a UK-based energy company was tricked into sending a large sum of money. The cybercriminal used a deep fake software to mimic the CEO's boss's voice. The CEO transferred €220,000 to a Hungarian supplier.
This was a huge loss for the company and an example of how voice cloning can be used for negative purposes.
As AI technology is becoming more sophisticated, it will become even harder to distinguish the real from the fake.
Consider the example of Eugene Goostman – a bot portrayed as a 13-year old Ukranian boy. In one of the tech events held in London in 2014, the bot tricked a large number of people into believing that they were speaking to a real human being.
In a recent wave of deep fake scams, scammers used the software to replicate the voice of a family member. The scammer would then call another member of their family e.g. a parent or sibling and demand ransom for kidnapping. Scared family members posted videos on TikTok sharing their chilling experience with the scammer.
It is criminal to use cloning software for such purposes and the users can get prosecuted and fined.
If used ethically, though, voice cloning can be a fun and engaging way to grow your audience and followers on social media and gaming channels.
A light-hearted, once-in-a-while prank can be a fun activity. For example, you can use the voice clone of your sibling to prank your parents. Or you could prank one of your friends by pretending to be their crush. It will really make them sad and angry when they find out it's you who has crushed their hopes and dreams of being with their crush!
Is Voice Cloning Ethical?
While there are no current laws around the use of deep fakes and cloning software to clone the voices of common people and celebrities, users must exercise caution and always ensure they are using non-copyrighted files.
Remember that Copyright laws protect public figures and celebrities from misappropriation and misuse of their voices for commercial gains. While there may not be any rules yet against deepfake, such usage can fall under the existing copyright laws as well.
Photo Credits
Kevin Mazur/Getty Images for Universal Music Group
Jeon Heon-Kyun/EPA