If you've just recently discovered the world of AI text to speech then we'll explain how you can start using it in less than 5 minutes.
To start off, you'll need to sign up to an AI text to speech service if you want the best audio that sounds more natural.
There's a few free services out there like typecast.ai which offer 10 minutes worth of high quality AI text to speech audio to use every month.
Step 1. Visit Typecast and sign in/create an account
As we mentioned above, sign in or create an account and you'll be able to start using our service for free!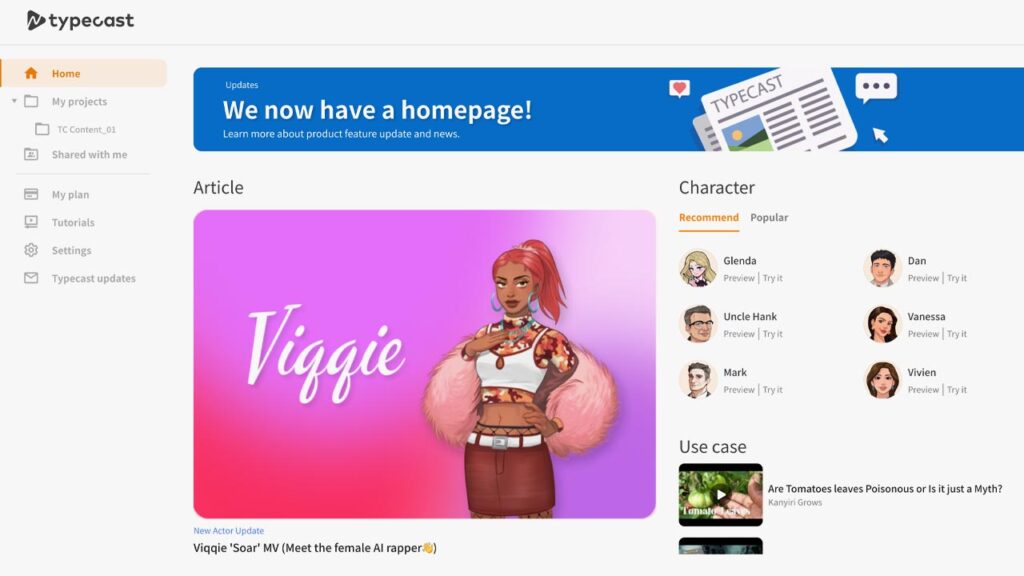 Step 2. Create your AI text to speech script
When you log in, you'll be taken to the dashboard where you can create and manage all of your AI voice-over files.
Go to the My Projects tab and click on + Create New, then Project. You'll be able to start writing your own AI text to speech script in the editor.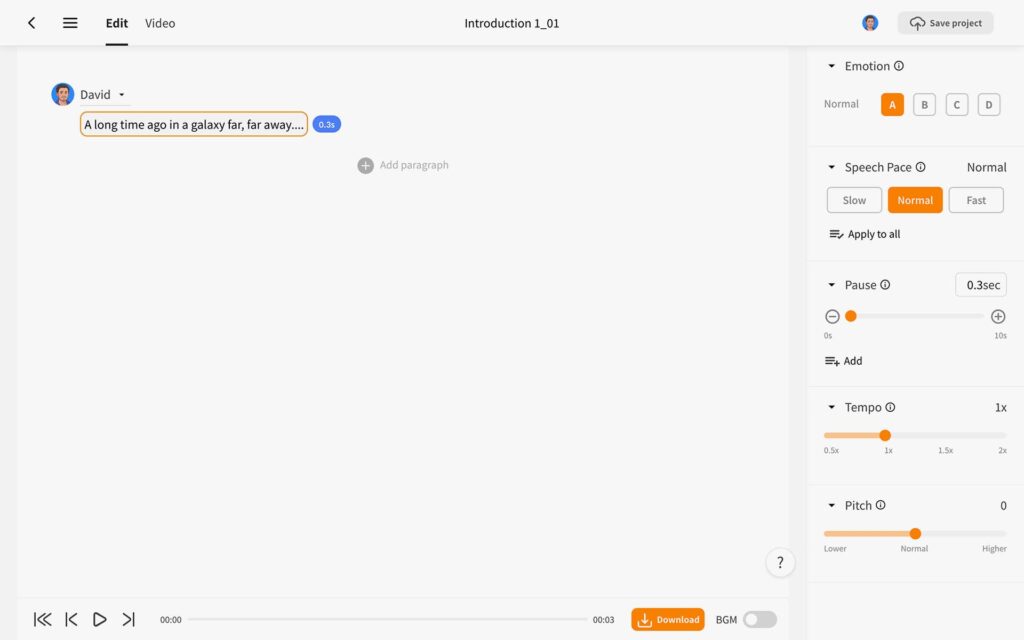 Step 3. Start writing your AI text to speech script
Now you'll be able to write anything you want the AI text to speech to say through the use of our AI generated voice actors.
You can also paste in your script if you've written one already.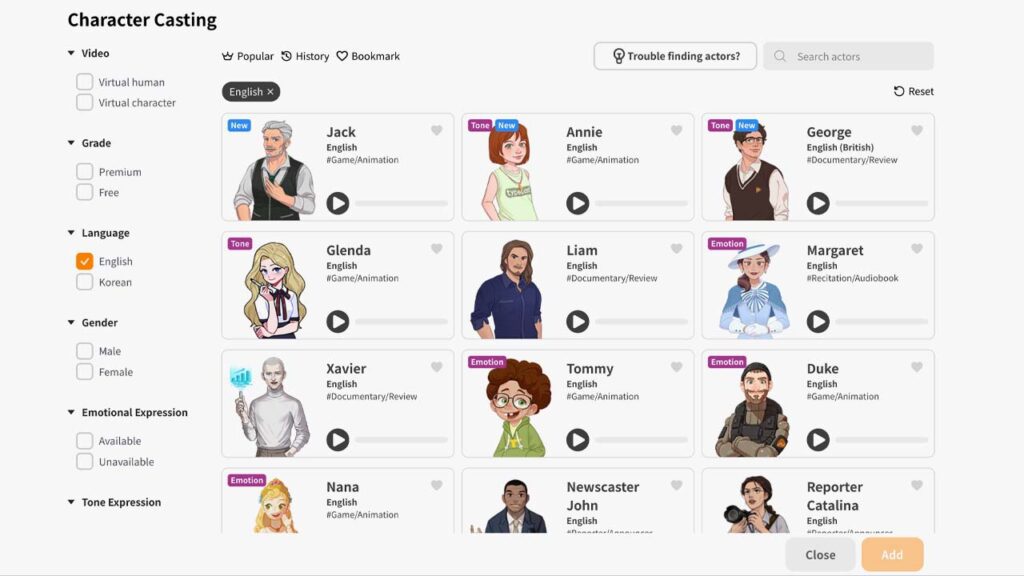 Step 4. Choose your AI text to speech voice
Regardless of whether you've finished typing your text to speech script or not, you'll be able to change the text to speech voice at any time.
To do this, click on the current voice actor icon above your text, or the same icon on the right hand corner of the editor.
You'll be directed to the AI voice selection menu.
For English speakers, English voices only should be automatically selected, but if not, you can correct this quickly by selecting English on the language setting.
Filter and preview different voices until you find the right one for you!
Step 5. Listen to the voice and customize it further
With your text to speech written and your AI voice chosen, you can listen to how your AI text to speech sounds by clicking on the play button below.
You can customize the voice further by changing the speed, length of pause between words, and emotion of the voice itself by adjusting the settings located on the right hand side of the editor.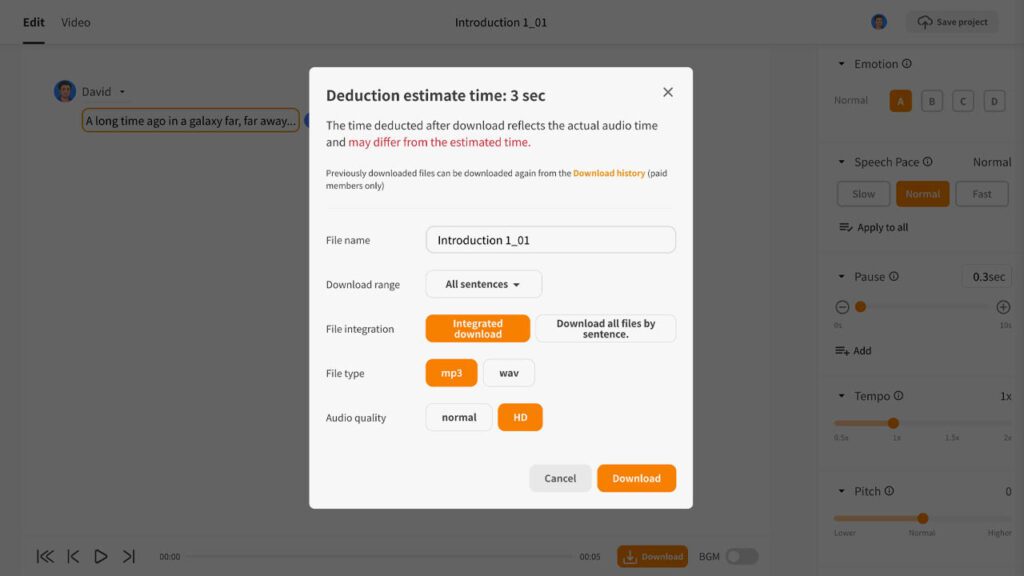 Step 6. Download and use!
If you're a free user, your preview audio will contain some music in the background in order to prevent users from ripping the audio from the service.
But, once you click on Download, the downloaded audio itself will not have this background music/BGM.
The downloaded AI text to speech audio will be in either mp3 or wav format, which is suitable for all audio and video editing software.
As mentioned earlier, free users will be able to download up to 10 minutes worth of AI text to speech audio each month to use.
If you want more then we offer cheap monthly and yearly subscriptions with a range of benefits and features.
One of these features includes text to video which involves AI generated actors who will read anything you write to use for your video content!