If you are new to video making or editing, you might be lost on where and how to start. Edit video online to produce your work in the most hassle-free and easy way. However, if you are looking to make more professional edits, it might be a good idea to research premium video editing softwares.
From vlogs to reels, people consume video content on various media platforms on a daily basis. But did you know that each of those platforms require a specific file format for upload? You might want to change file format depending on which platform you plan on uploading your video content.
If you are looking to upload your video on TikTok, for example, you would want to make sure that it is trendy and eye-catching. If you plan to upload it on LinkedIn, you want to double check whether it is suitable for your professional network's viewing.
In other words, before rushing into filming then sharing on your social media network, you would want to edit your video first. Video editing improves the overall quality of your content and makes it more appealing for your audience with the right application of features and tools.
Choosing a video editing software
A subscription based video editing software or a free video editing software, you will have to do some research to decide on which video editing software you want to use. Some of the popular video editing softwares include Adobe Premiere Pro, Apple iMovie, Canva Video, Lumen5 and much more.
If you decide to edit videos online, make sure to check for watermark features. Some of the online editing softwares have watermarks on your final file that you won't be able to remove unless you subscribe or purchase their license.
A key difference between online tools and professional video editing softwares, such as Adobe Premiere Pro lies within the user's ability to navigate and utilize the wide range of features within the software.
For example, Adobe Premiere Pro offers a variety of different features, tools, effects and settings. A beginner would have a hard time navigating through the platform and would not be able to make most of its features.
On the other hand, YouTube video editors or any other free softwares online have a relatively lower learning curve. Users with no prior knowledge or experience would not have a problem using its features and tools. However, compared to Adobe Premiere Pro, it is very limited.
Basic video editing features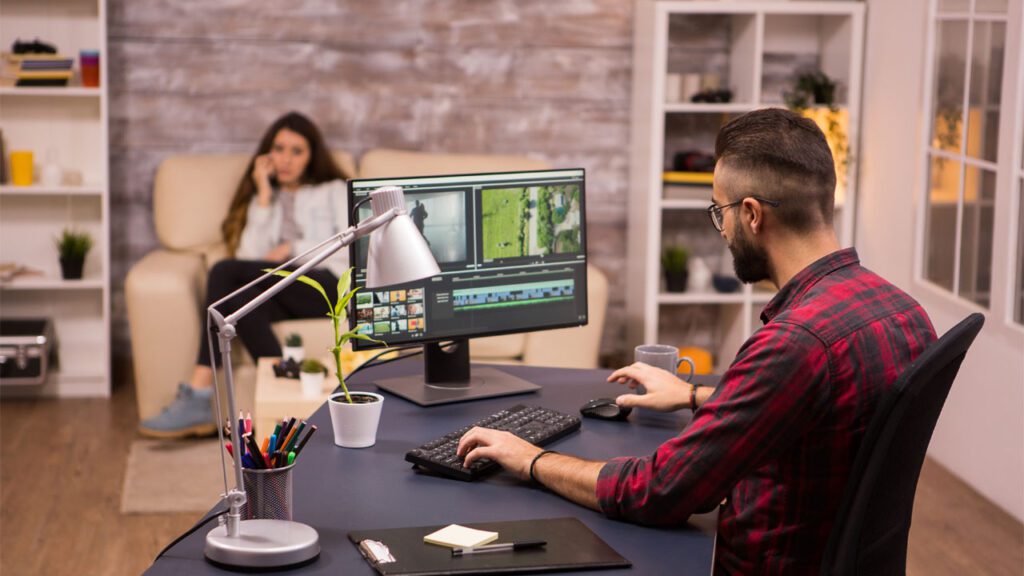 All video editing softwares should be equipped with the basic editing tools. You could enhance your first video editing experience by checking your equipment. On top of choosing the right software, use a computer with enough RAM and SSD to ensure that everything will load fast and that your laptop would not crash in the middle of your edit.
If you choose to edit videos online, ensure to save your file from time to time in case your laptop crashes. When it comes to video editing, it is essential that you hit the 'save' button regularly!
As a beginner, if you know some of the essential skills, you will have no problem in getting started.
Crop videos
Cut videos
Merge videos
How to crop video
Cropping video is the most basic step when it comes to video editing. If you choose to edit videos online, you can simply upload your video file. Then select [crop] option to choose an aspect ratio or select freeform or custom size to crop your video. After you finalize your edits, download will begin automatically for most of the online softwares.
How to cut video
Most users get confused between cropping and cutting videos. Cropping refers to when you want to edit the aspect ratio, or to simply put it, if you want to adjust the size of your video. On the other hand, cutting video is when you want to adjust the length of your video by removing the unwanted section in your video clip.
There are a lot of YouTube video editors or other online softwares that allows you to trim or cut videos for free. Adobe Express is one of the free programs you could use to easily trim your video.
For most of the softwares, you just need to upload your video file. Then, slide the handlebars and position them at the start and end of the section you want to trim. You could also enter in time cuts manually to cut your video. Finalize and hit save to export your video file.
How to merge video
Canva video editing tool helps you merge videos easily and fastly. You could download the app on your phone or access it from your PC. Likewise with other video platforms, upload video files that you would like to merge. Then from the menu panel hit 'merge'.
Editing video file format
If you are looking to edit your video for YouTube upload, ensure to check for the file format. YouTube supports 3GPP, AVI, FLV, MOV, MPEG4, MPEGPS, WebM and WMV. If you have been working with a video content that is not one of the supported formats, then you have to convert the file to upload on YouTube. 
Some video editing softwares also allow you to convert or export in a format of your choice. However, if it is not supported you could also use Adobe Media Encoder or its equivalent to convert files.
Plan, Record and Edit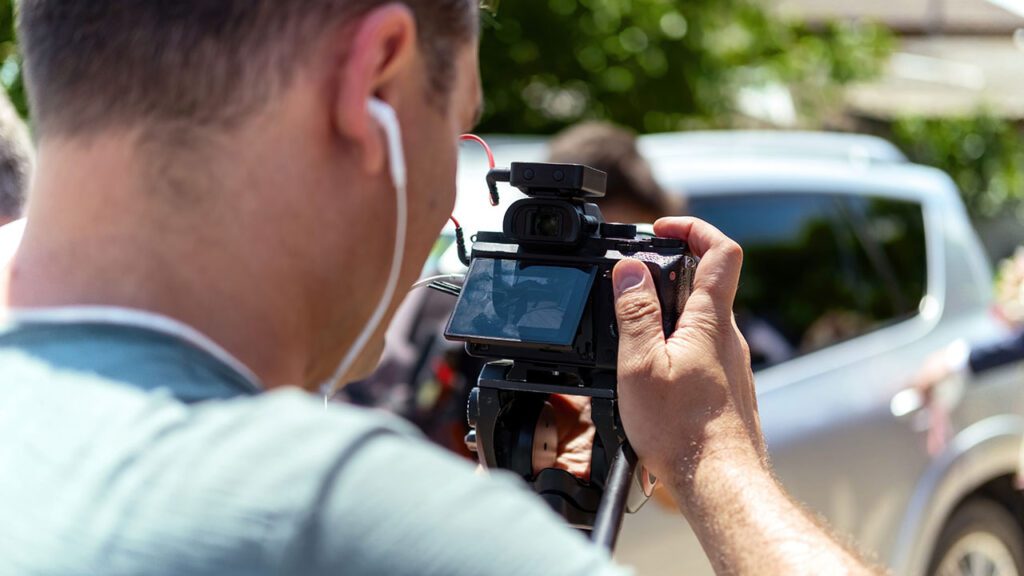 If you have decided on which software you are going to use to edit your video. Plan or brainstorm a story plot for your content. Decide on how you want to present the story, and if necessary, you might want to do additional filming to increase the quality of your content.
Sometimes, when you edit videos online, you realize or regret that you have not filmed more in a certain angle or place. If revisiting the place is an option, film more videos and add or merge files to improve your final product.
As time progresses, and you gain more experience in the video editing world, you will acquire more skills and knowledge. In the end, your video quality will also improve over time. In doing so, you will also explore various different video editing software and will be able to settle on one that suits your needs the best.