Text to speech with emotion is becoming more common. But how can you use it and which one is good for you?
You may be used to the type of text to speech that uses a generic computer voice reader to generate voice-overs in a bland way.
But if you're searching for ways to add emotion to your virtual voice overs then you clearly want more.
Fortunately, it is becoming easier to do just this, but how? We can explain our way below.
Find a virtual voice actor platform or service
Now you may have questions about what a virtual voice actor is, but don't worry, it's exactly what you think it is.
Put simply, a virtual voice actor will voice anything you want it to say, but the quality and realism will depend on the service's text to speech voices.
Like we've done in our previous explainer blogs, we will use typecast.ai as an example since we're extremely familiar with it.
If you're already familiar with Typecast or have read previous articles that explain how to log in and use the service for the first time then you can skip to 4. Choose your emotion.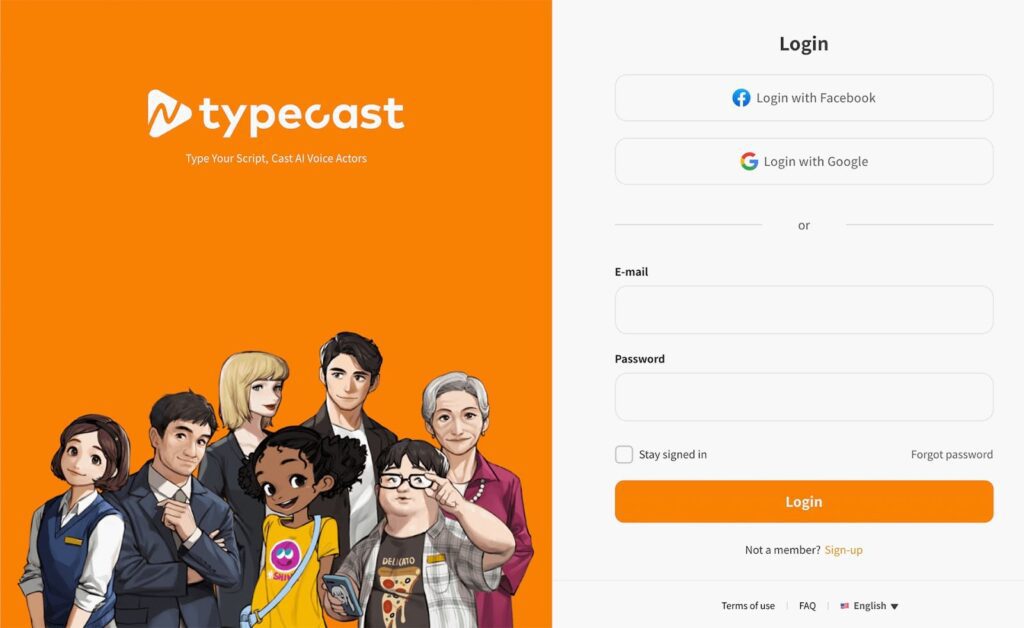 1. Visit typecast.ai and sign in or create an account
You'll need to visit Typecast and sign in, or create an account if you haven't already. Once you've done this you'll be taken to the dashboard where you can start a new project and write what you want the virtual voice actor to say.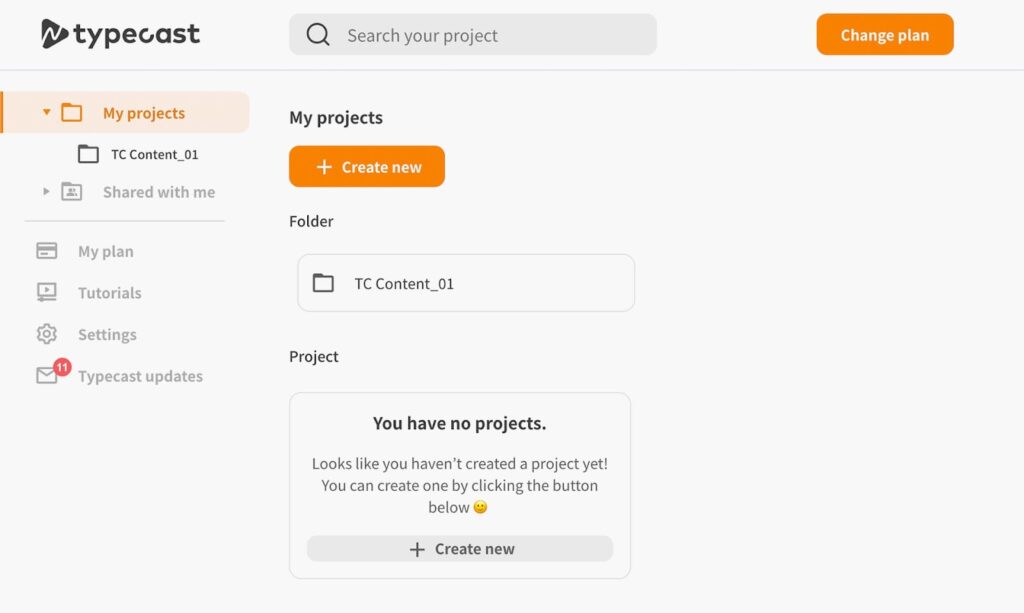 2. Create a new project
If you look in the middle you'll see a My Projects tab. Click on + Create New under this, then Project and you'll be directed to the editor.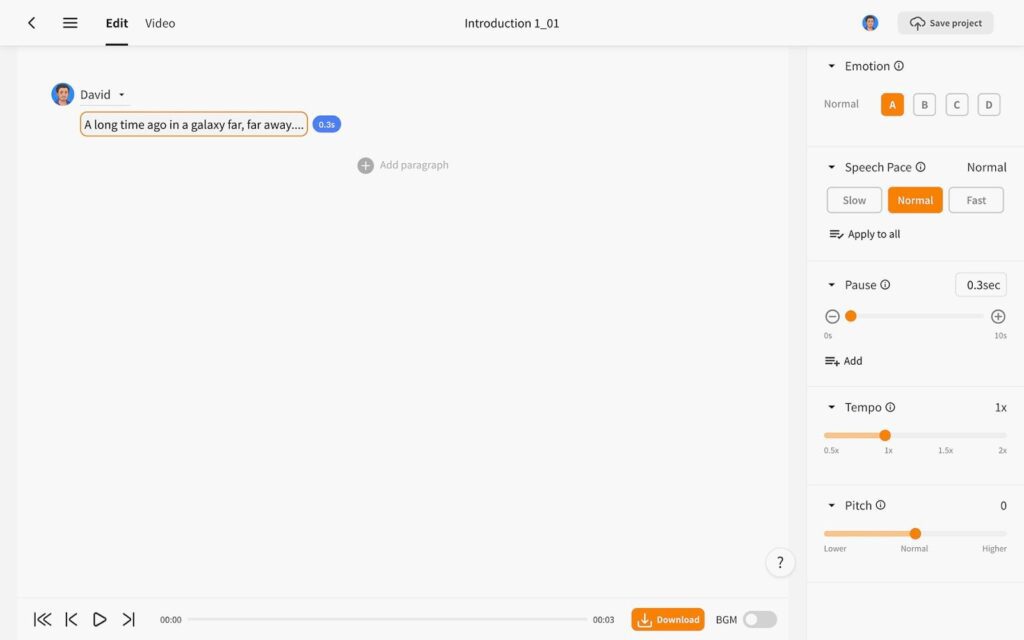 3. Create your script
Once you're at the editor, you can type whatever you want the virtual voice actor to say, or just paste in text from somewhere else.
To change/choose the virtual voice actor, click on the character icon above your text and you'll be directed to the character casting menu.
You can either go through the entire list yourself and listen to their sample voice overs or select some of the options on the right to filter the voice actors. Selecting English under the Language tab is recommended at first.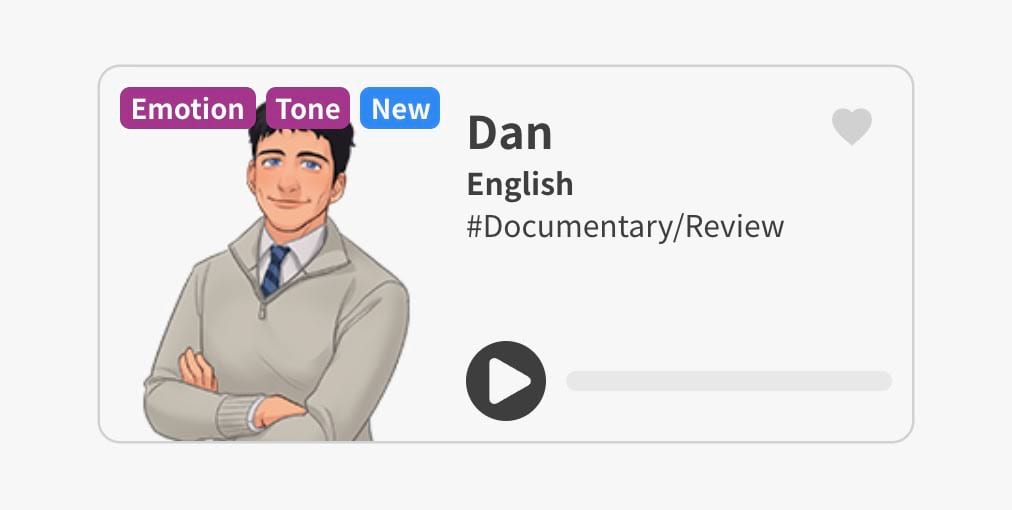 When selecting a virtual voice actor it is important to look for the voice actors that have the purple Emotion icon located in the top left of their cards.
All virtual voice actors in Typecast have emotion, but the ones with the Emotion icon allow you to actually change their emotion from angry to sad for example. The rest have fixed emotions.
We do have a character with a basic text to speech robotic voice called Xavier if that is something you're interested in though.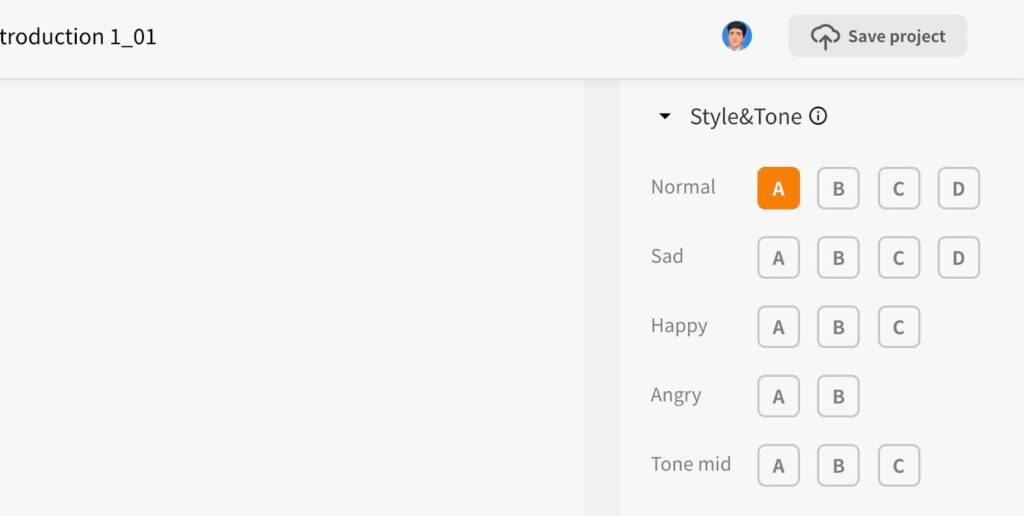 4. Choose the emotion
With your virtual voice actor selected, you can start listening to the AI voice play by clicking on the play button on the play bar at the bottom of the editor. Congrats! You've got a natural voice with emotion.
However, if you'd like to change the emotion then you can do this by looking at the Style&Tone settings on the far right of the editor.
Here, depending on which virtual voice actor you chose, you can change from sad to happy or angry to normal etc.
There are also different types of certain emotions like sad-A or sad-B. This is mainly just different intonation and tone so that you can get the exact emotion you need for the right situation.