TikTok offers a variety of options for text to speech voices.
You can choose from a male or female voice, and you can also select from voices with different pitches and rates at which the voice speaks.
TikTok offers a multitude of voices to choose from voiceover male AI voices like Blake, Jamie, or Charlie, natural voices with accents like Alex's Australian accent, to text to speech funny voices like characters from the popular Star Wars franchise.
Voice text to speech is a standard option on TikTok, but there are multiple ways to achieve a voiceover on the app.
The first is to use the in-app text-to-speech feature, and the second is to use an external text-to-speech program. Let's look at each way you can get a voiceover on your TikTok video!
How to use the text-to-speech voiceover feature on TikTok
The first way to get a voiceover on your TikTok video is to use the in-app text-to-speech feature.
To use this feature, start by creating your video either on the app or on another video editing app.
Don't worry about the sound in your current video. You'll have the option of removing the original sound and replacing it with the voiceover.
If you want your video's sound to remain intact, there is also an option to keep it in the finished product.
To change the text to speech voice on TikTok, follow these steps:
Open the TikTok app and tap the plus sign to upload your video.
Trim and edit your video and click next.
On the right side of the screen, tap the "Text" option.
Add the text for the TTS voice to read, then at the bottom of the screen, click on the voice icon (It looks like a silhouette of a face with bars to indicate speaking).
Choose from any of the TTS voices offered in the app. Each has a different tone, inflection, and accent. Then choose "Apply to the following Text-to-Speech" and select done.
To remove the original sound, select the sound option at the top of the page, and deselect "Original Sound" This will leave only your TTS voice over in your final video. From here, you can choose next and post your video with a TTS voice over.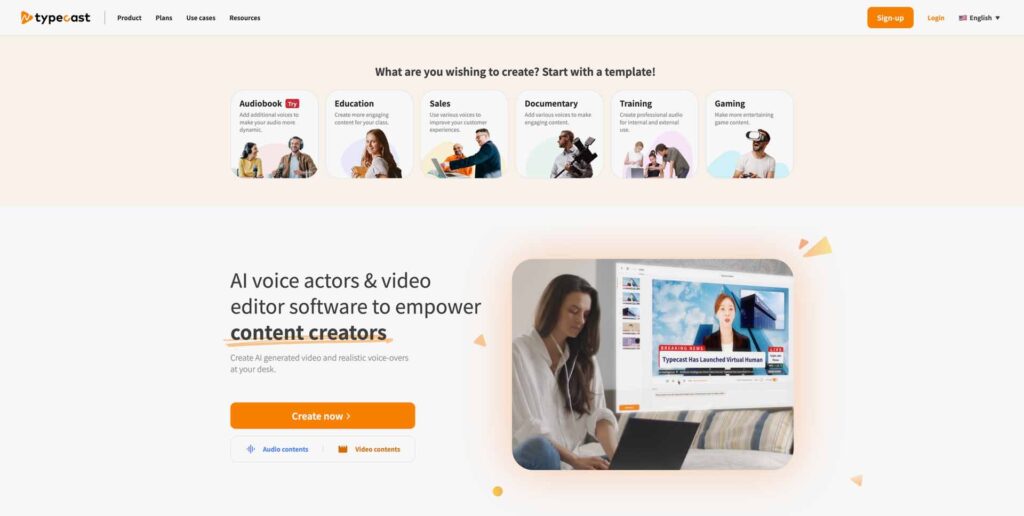 Achieving a text-to-speech online for your TikTok video
There are multiple apps and programs that you can use to create audio via text to speech online.
This is a great option if you want more control over the quality and sound of your voiceover.
The first step is to find an online TTS program or app.
A video editing app will generally have this feature built-in and even offer some voice manipulation features, but there are also stand-alone apps and programs that you can use.
Typecast is one example of a great TTS program to use for your voiceover.
With natural voices and optional pitch, tone, and speed adjustments, Typecast will give you a real, natural-sounding voiceover for your TikTok video.
Before uploading your project to TikTok, pair your voiceover audio with your video using a video editing app.
This can be done on your phone using an app like InShot or on your computer using a program like iMovie.
Once you have added your voiceover audio to your project, you're ready to post it on TikTok!
To do this, follow the same steps as you would for any other video upload using the original sound.
Sources