If you're a social media influencer or video content creator, you've heard about YouTube Shorts. Launched in 2021, YouTube Shorts is an attempt to compete against TikTok and other short-form video sites. Can you make money off YouTube Shorts? The short answer is yes. YouTube opened up the ability to monetize YT Shorts, allowing creators to join the Partner Program and start earning money from their content.
It's no surprise that YouTube Shorts have quickly gained popularity, with some videos racking up more than 500 million views. With the potential to start making money with YouTube Shorts, it's worth considering for any video content creator. This post will explore how to monetize YT shorts.
What are YT shorts?
YouTube Shorts are brief videos shot vertically, and these videos populate the top section of a user's feed and are ideal for entertainment, education, and marketing. Creators can use music and other content from YouTube's vast library and special creative tools such as timers and speed controls. YT shorts videos are also shown on the front page of YouTube search results, making them easier to find.
How long can YouTube shorts be?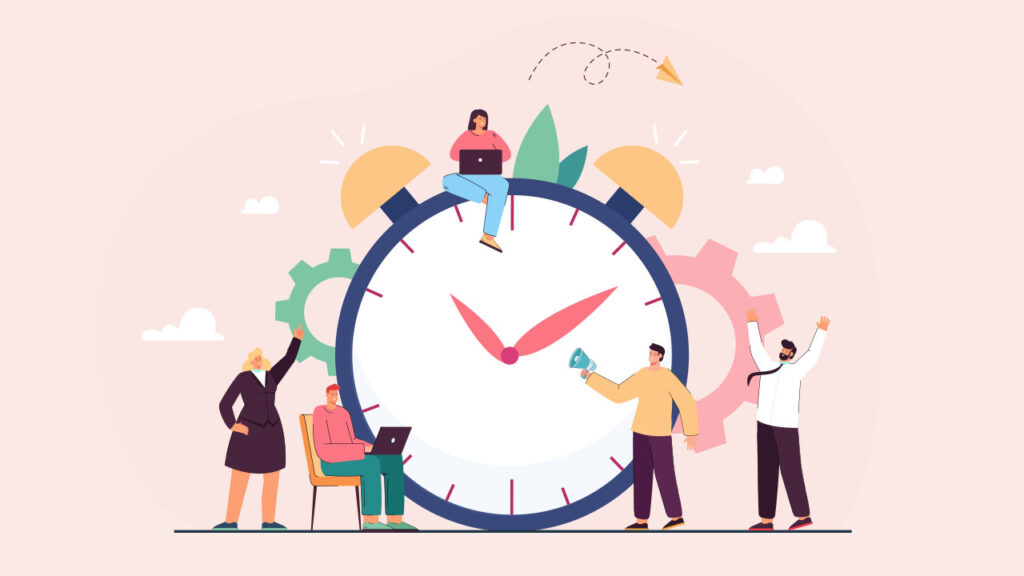 How long can YouTube shorts be? Creators have 60 seconds to create impactful content with YT shorts. While this might seem too short, it's enough for creative projects. The shorter the video, the more likely it is to keep viewers hooked.
Users can create their YT shorts by going to the YouTube app, tapping the "Shorts" tab, and then selecting the "Create A Short" option. The YouTube app is optimized for mobile users, making it perfect for creating vertical videos and clips. So, before you ask how long can YouTube shorts be, ensure you have an excellent idea for your short videos.
Why are short videos and other short-form content gaining popularity?
This isn't the first time a platform launched a new feature encouraging creators to focus on short-form video content. If you've been creating content for a while, you'll likely remember Vine. Vine was an app in 2013 that encouraged users to create short videos of up to 6 seconds and share them with others.
YouTube Shorts is here to stay, as it has experienced a steady increase in viewership since its launch earlier this year. Short-form content has become increasingly popular due to its watchability. People can quickly catch up on the latest news, watch entertaining videos, or learn a new skill within seconds – which is incredibly convenient in today's digital age.
Is this why YT shorts and other short videos are all the rage? What about our current climate makes short videos more appealing to users? Fortunately, we have some ideas about that.
Encourages more viewer participation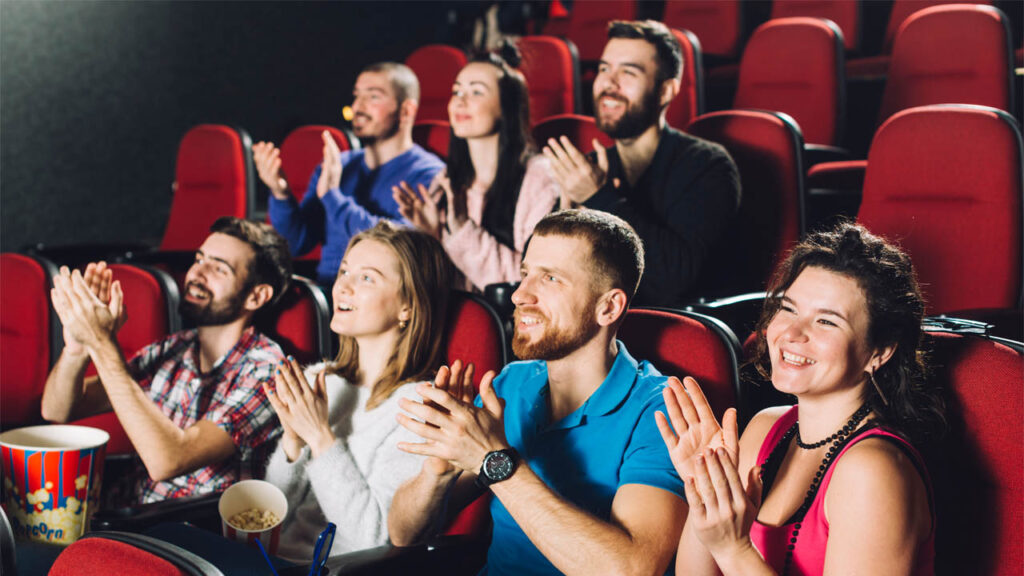 Viewers seek an opportunity to connect with others with common interests. Therefore, it's crucial to encourage active viewer involvement by creating exciting content. Short-form content offers various ways to achieve that goal.
Short-form content creators can quickly adapt to trends, memes, and cultural news, encouraging participation and community formation. Additionally, because short-form videos are easier to produce, creators can test new ideas and make changes faster than long-form content. The financial aspect of YT shorts has allowed creators to make money without spending a fortune to produce videos and grow their channels faster.
Short-form content is usually free
Short videos are easy to create, so easy that they make everyone want to be involved. That authenticity and boosted engagement are why short-form content is usually free for everyone. Currently, short-form platforms commonly use advertising as their primary source of revenue instead of charging subscription fees. Accessible entry points can help creators reach more people and increase their chances of success.
Fewer production barriers and more creativity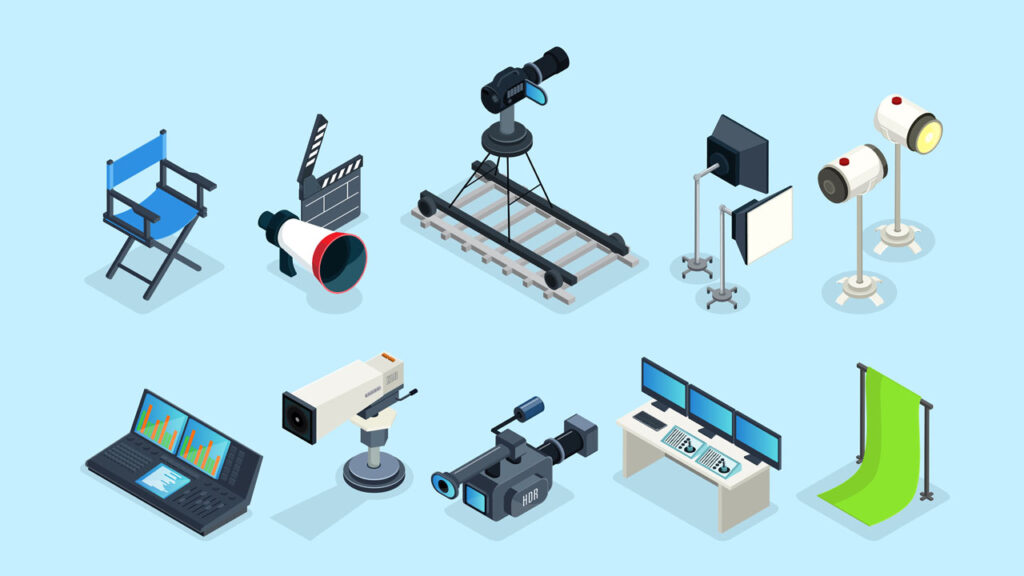 It's also worth noting that YouTube Shorts and other platforms offer in-app tools like music libraries and editing software that make creating these videos less time-consuming and more accessible. So anyone with a smartphone, an internet connection, and creativity can create short videos and post them online.
For YT shorts, there's no lengthy production process, no expensive equipment, and just a few taps to get started. Having no barriers opens the door for more creative content, as creators can explore different angles and ideas without worrying about the technicalities of producing a video.
What is involved in YouTube shorts monetization?
Now, let's get down to the nitty-gritty of shorts monetization. Can creators monetize their YT shorts? The answer is yes, but the path to monetization has changed somewhat since the YouTube Shorts Fund. Now, most creators are monetizing their content through sponsorships, ad revenue, and other forms of income. But what happened to the YouTube Shorts Fund, you ask?
The YouTube shorts fund or the YouTube partner program?
As of February 2023, YouTube announced that they were dissolving the YouTube Shorts Fund and providing an easier path to shorts monetization with the YouTube Partner Program. While most monetizing creators were okay competing with the best Shorts creators for a piece of the pie, now all eligible creators can join the program and monetize their content with ad revenue.
Shorts creators can be eligible for the YouTube Partner Program if:
You must have at least 1,000 subscribers and 4,000 hours of watch time over 12 months.
Creators can also gain 1,000 subscribers and 10 million public Shorts views in the past 90 days.
Once you've met those requirements, you can apply for the program and earn money through ads or sponsorships. Creating engaging content is a great way to encourage people to watch it, but the most critical part of monetizing YT Shorts is understanding the process.
How do YouTube shorts creators earn money from their content?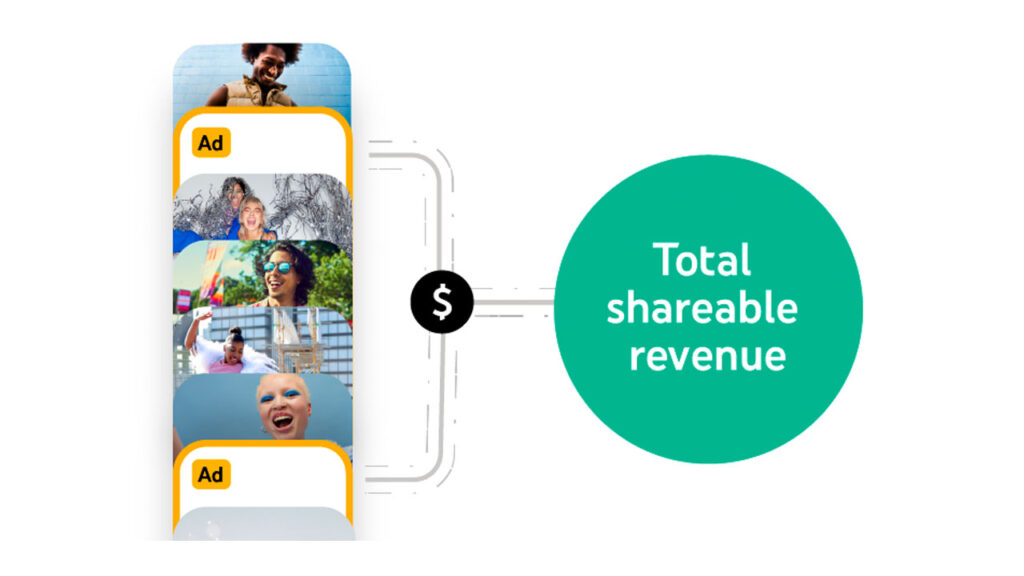 YouTube isn't turning its shorts ad revenue-sharing model into rocket science, but it's still crucial to understand the shorts monetization module and the process to protect your earning potential. Only eligible Shorts will qualify for the ad revenue-sharing model.
Here are some specifics:
Please adhere to YouTube's guidelines for content suitable for ad revenue sharing.
Videos that don't use edited clips from movies and TV shows for which the creator has no rights to use.
The videos are original content, not simply a copy of another creator's work without additional material.
No Community guidelines strike on your YouTube channel.
Eligible creators also need to have 2-step verification enabled on their channels.
You don't use automated or fake views bots generate on the Shorts' feed.
Creators vying for the program have an active AdSense account.
But you want to know how the shorts ad revenue-sharing model works and how big your slice of the pie is. Let's get one thing out of the way first; creators can't control how much they earn from ads since it's dependent upon the advertiser and the individual impression. Yet strict guidelines exist, so creators earn ad revenue and are fairly compensated.
How the new revenue sharing model works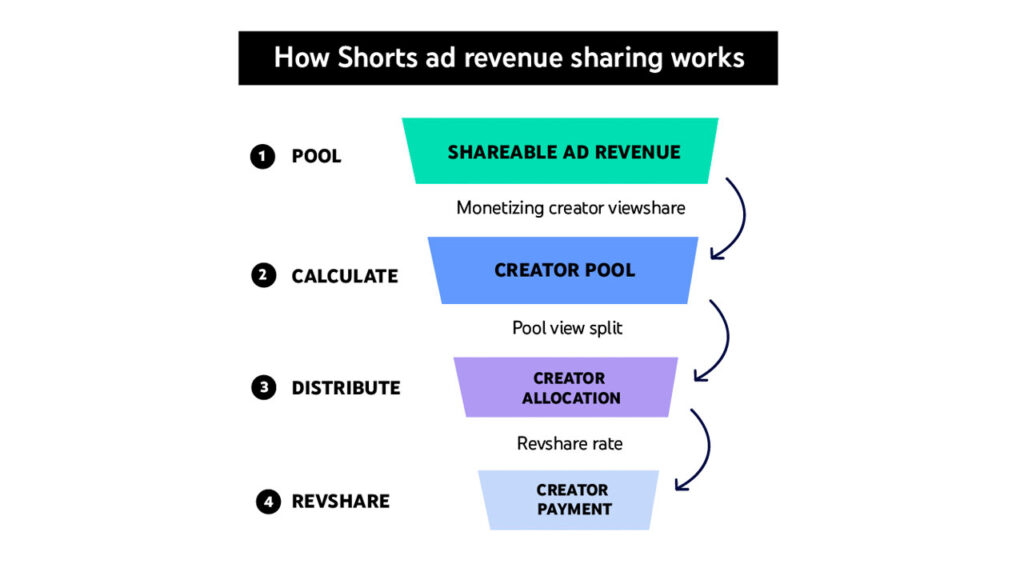 YouTube divides the ad revenue Shorts generates between the creators and the music publishers that provide the songs for those videos. Shorts ad revenue goes into the creator pool.
Here's some more detail:
Monetizing creators receive a share of the revenue generated by Shorts and collected into the creator pool based on views and music usage across all Shorts.
YouTube pays music publishers according to the frequency with which their intellectual property appears in Shorts.
a. If a Short contains two music tracks, the music publishers receive 66% of the revenue, and the creator gets 33% from the creator pool.
b. If a Short includes a single music track, the revenue will be divided equally between the creator and the music publishers, resulting in a 50/50 revenue sharing split from the creator pool.
c. Creators who use no music tracks will receive all the revenue from their share of the creator pool.
After music usage deductions, creators who monetize their content receive 55% of the revenue share from the creator pool.
Monetizing creators aiming to make money from Shorts must understand that it will depend on the number of views you receive, your location, and the number of music tracks you use. However, you'll start at a few pennies and gradually increase for each view.
Creators have other ways to earn shorts revenue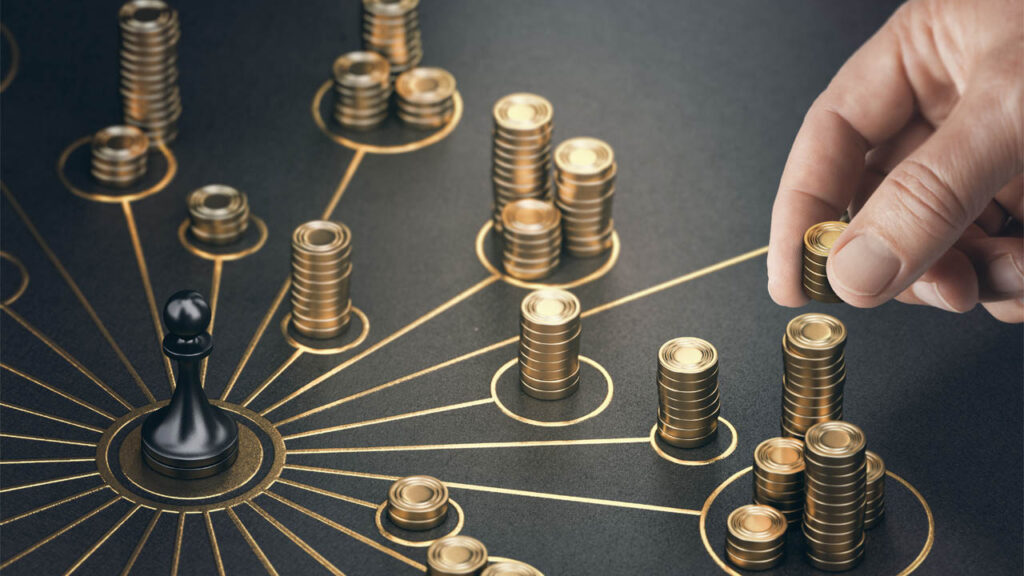 Making a lot of money from YouTube Shorts is still challenging but possible. Becoming a monetized Shorts creator is more accessible now, but remember that you need to make viral Shorts to make it a profitable side hustle. If you're a dedicated creator, though, then this isn't news to you either.
If you're a determined creator, you'll focus on creating great, engaging content because you know the money will follow. Still, you can acknowledge the challenges ahead. Did you know you can make money from YouTube Partner Program without participating in the rat race?
Brand sponsorships are another great way to monetize YouTube shorts and seize this golden opportunity. If a brand sponsors you, they pay you to promote their product or service in one of your videos. You can earn money by placing an ad in your video because it's more organic.
Can you do that? Of course, you can, and here's why:
To get a brand deal, having the right audience and a strong YouTube resume is more important than having millions of views and subscribers.
According to a survey, 51% of marketers intend to increase their investment in short-form content compared to the previous year.
Brands want you to be flexible, so they're excited to partner with short-form creators who can do long-form video.
One of the reasons that short videos are so great is the freedom for creators to dabble in Affiliate marketing and channel memberships to exclusive content like chat, stickers, etc. You can easily reach your target audience with YouTube's seller-friendly placements, like the community feed, and the platform's organic reach potential.
If you make long-form content using audio from a paid voice over site, like Typecast, you can still use YT shorts to entice viewers to watch the full-length videos. You can link longer content in the descriptions of your Shorts to increase awareness, improve video SEO, and drive traffic.
Creators have to follow YouTube shorts' monetization policies
Unfortunately, we need to temper the excitement of content creation with YouTube shorts, as there are also the YT Shorts monetization policies you'll have to abide by as a creator on the platform. That's why it's necessary to read over their policies on monetizing shorts as a rights holder and thoroughly read the general YouTube shorts monetization policies. We'll give you the highlights.
The YouTube partner program allows creators to limit remixes
You can customize the content you enjoy by using YT shorts creation tools. Utilize the platform's remixing options to add your unique touch by remixing unedited clips or audio by incorporating a video segment from YouTube videos. The feature is similar to TikTok's "video stitching;" you must credit the original work if your Shorts use remixed content.
Exercise caution with remixed content on the shorts feed; creators can limit remixing their long-form videos or delete their original content anytime. When a creator deletes their work or limits sampling from it, any videos using that audio are also affected. Don't worry, though.
You'll receive an email notification about this change so you can download your video without the audio before it gets deleted. After that, you can upload the same video with a different audio track to avoid copyright issues.
YouTube creators can monetize YouTube shorts as a rights holder
As a rights holder, you can profit from your Shorts by creating an active upload claim and applying a monetization policy. If your default policy is to monetize, newly-created Shorts will automatically qualify. For older Shorts made before February 2023, you can still monetize them by creating or reopening an upload claim and applying a monetization policy.
Essentially, you need explicit permission from the rights holder to make money from your video. If you use third-party copyright-protected materials, you may be subject to a content ID claim and need to reopen a claim. Again, to reiterate this critical point, creators must use the YouTube Studio Content Manager and understand the monetization policies to monetize their short videos properly.
Navigate YouTube's partner program with Typecast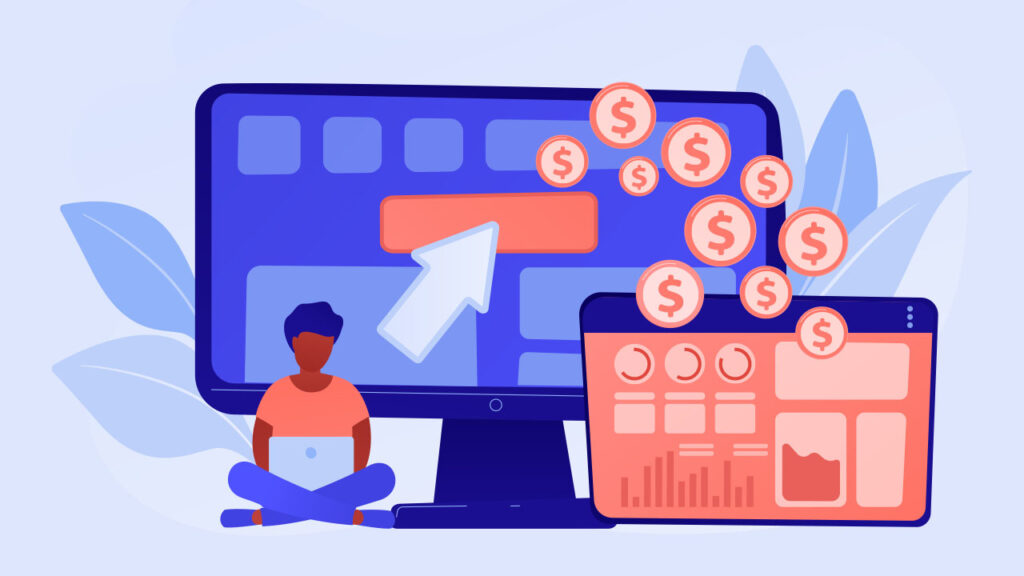 Shorts creators can monitor their eligibility for the minimum requirements; you can click on "Notify me when I'm eligible" in the Earn section of YouTube Studio. Typecast is a powerful tool for video content creators looking to automate their video creation process and maximize their YouTube Shorts monetization efforts. With Typecast, creators can quickly create high-quality videos and contribute to the creator pool.
Our platform offers a variety of features that make it an effective tool for creating engaging videos, including text-to-speech AI tools and automated AI avatars for your video needs. We seamlessly integrated over 350 AI voices into our software, allowing you to efficiently cater to any target audience. So, whether you're creating short-form or long-form videos, navigate the YouTube Partner Program with Typecast.
We'll help you break through any roadblocks to monetization so you can reap the rewards of uploading YouTube Shorts. Remember, while YouTube Shorts are just 60 seconds long, they are the perfect window for your audience to see what your channel is about.