Businesses have transitioned online. From offline bakeries to online e-stores, business owners have at least one carefully crafted website design that elaborates on their brand history and showcases their products or services.
Although a website may seem redundant to certain industries where all affairs are done in a face-to-face manner, such as the washing shop, the vast majority of customers prefer to look up the location and information of your business first before visiting.
For this reason, a strong online presence has almost been a requisite for all industries. It not only provides you more opportunities to be seen by potential customers but also to build credibility, and brand trustworthiness, and expand your audience.
"Having a strong online presence, particularly a website can make or break generating more revenue. Yes, the quality of your website impacts results. In some cases, organizations are hesitant to get online because they feel they are not tech-savvy enough and don't understand how to manage a website"

Kasey Kaplan, Forbes
Building a modern website for a modern brand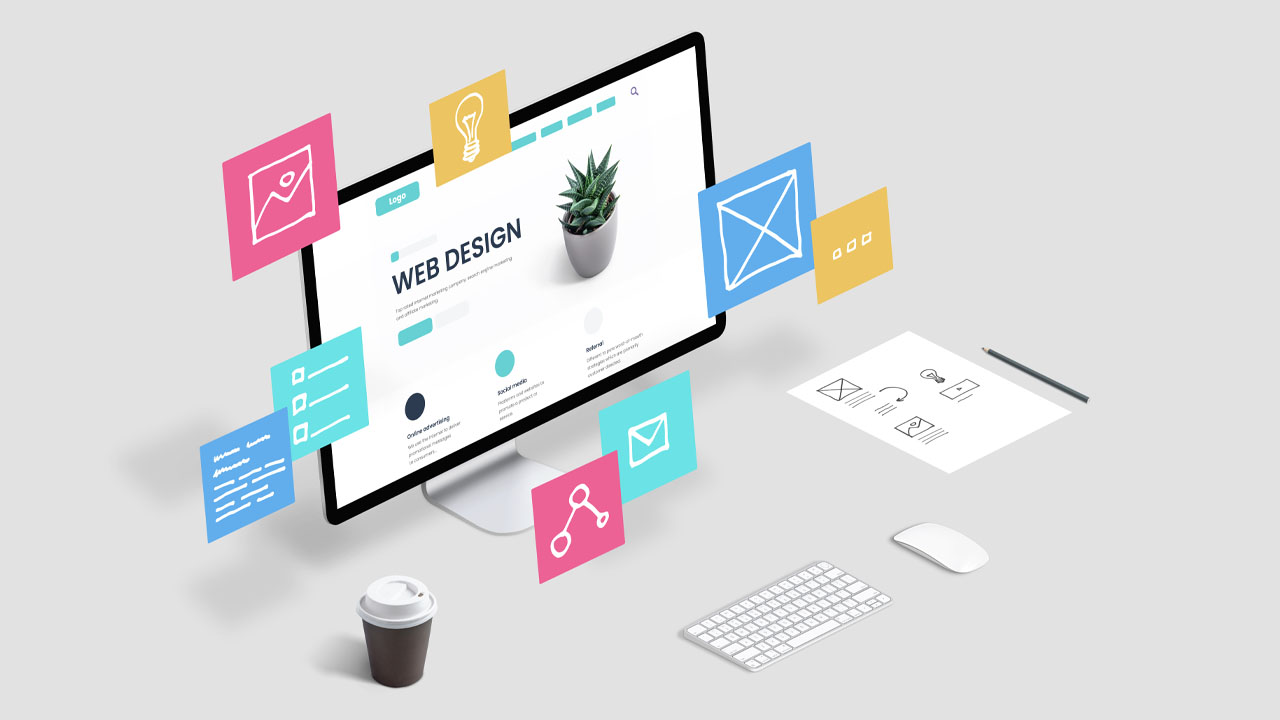 Your website design will be one of the first things your potential customers will notice when they look up your brand online. Reflect on how you behave as a customer. When you need a certain product, you do your research online. After reading through reviews and recommendations, what is your next step?
You probably have settled on a couple of products that you are most interested in. To know more about the brand, product, price, ingredients, etc in detail, you would search by the brand, product, or service's name.
Once you find their official website, but see errors or low-quality product images, and confusing layout, you probably would not hesitate to leave that website in a matter of seconds. The result is, you will refrain from purchasing their goods because you simply had a bad impression of the brand.
It works the same for most of us. Your website reflects your brand. Whilst your competitors are investing in building a modern website with fancy website designs, if you have trouble keeping up with the most simple design, this will reflect poorly on your brand image.
Branding
Your website design is the face of your brand. This means that you should use your brand colors, fonts, and company's logo, display your products and incorporate other brand elements that will leave an impression in the potential customer's mind.
Having the same font, typography, logo, photography and colors will build a sense of consistency throughout your website design and also with your products or services. Carefully select your website design and use them consistently to represent your brand and the people associated with the company.
It might be good to learn how to download fonts or layouts before setting up a website. This will help you experiment with the website design more easily. Also make sure that all the necessary information is listed on the main page.
For example, if you have on-going sales or if your product won an award, make sure that it is indicated clearly on your website. This will reflect positively on your brand image.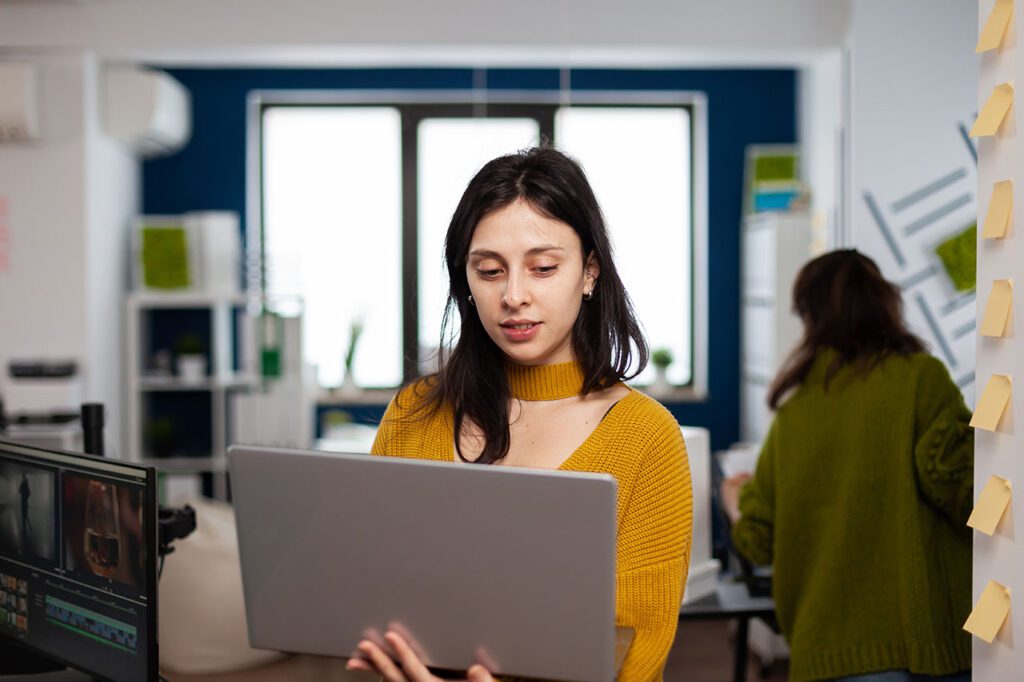 Layout
The layout is very important in website design. A poorly designed layout will overwhelm your visitors. Imagine it as a PowerPoint presentation. Do you want to watch a presentation where the slides are filled with text from top to bottom?
Simple design always works the best. Having a complicated javascript will only slow down your web speed and this may lead to a higher bounce rate. So, especially if you are a beginner with website design, keep it minimal.
Ensure that your product photography is at its highest quality. If you are showing your products in a template view, make sure that you are not showing 100 products all on one page. Experiment with your audience preference, do they like the drop-down menu or do they want to see more options on one page?
Website Links
If you decide to link some parts of your website with a third-party application, triple-check whether your link works. Many of the website design elements aid with Search Engine Optimization, also known as SEO.
Having broken links or irrelevant text and images may have an impact on the ranking of your website. This may cause your website to be seen on page 2 or more instead of the first page, which puts you at risk of losing organic traffic.
How to design a website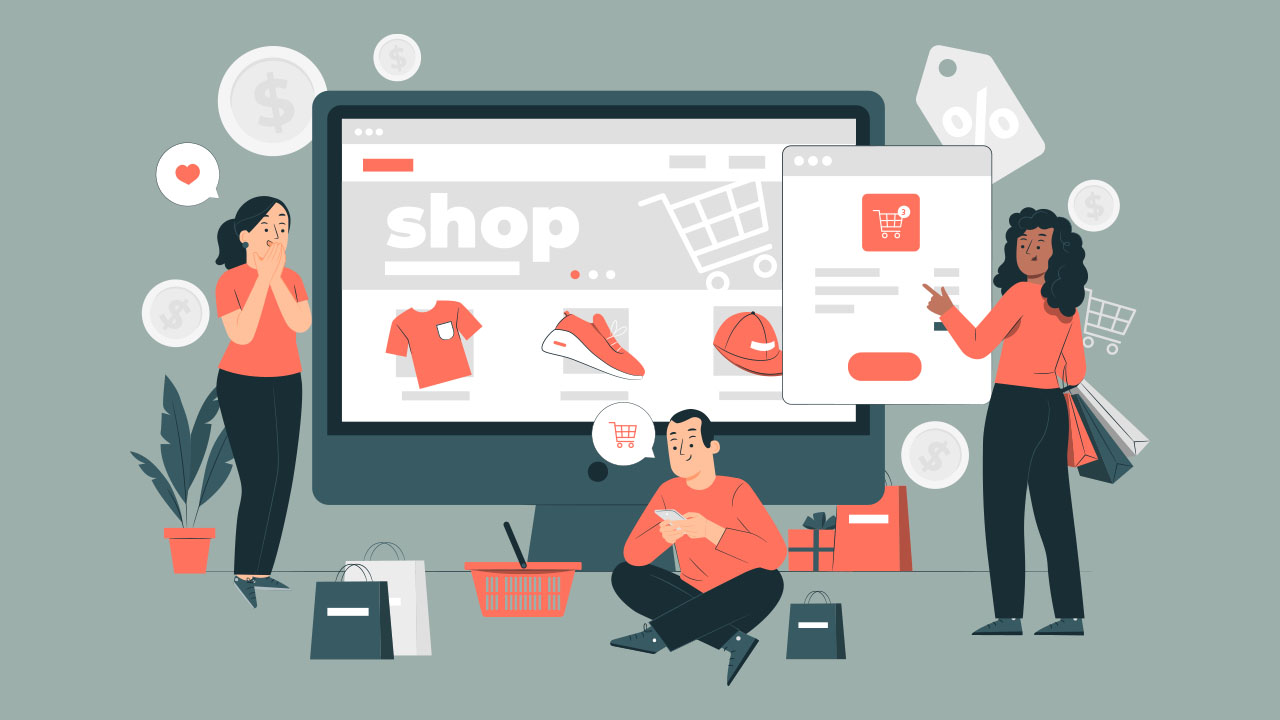 If you decide to start from scratch, you would have to learn how to code first. Most of the websites are based on HTML, CSS, JavaScript, and PHP. However, building a website is not as difficult to build as you think. There are a lot of software or online website editors that you could use to create a free website.
Firstly, research your competitors or other brands in the same industry. How are they advertising their products online? The chances are, your competitors most likely have already done the research into viewers' preferences and have somewhat tailored their website designs based on the needs.
If you are a newbie in the website design world, it might be a good idea to take advantage of what your competitors have already done. Then as time progresses, you will have your own set of metrics and data on which to base your judgment on.
Wix, an online website builder, allows you to create a website and offers over 900+ customizable website designs that you could use to create your modern website. Explore their templates gallery to find one that best matches your expectations. Remember that simple design always works the best. There is a reason why minimalism gained its popularity!
Another platform that you could use is Squarespace. They offer templates for e-commerce businesses and also allow you to reach your customers via email campaigns. Most of these platforms will have step-by-step tutorials that explain how to build a website using their platforms.
Simply follow through with the tutorial. Most of the time, it is very straightforward, you just have to choose a template and decide where you would like to position your content blocks, etc. A lot of the platforms also offer free trials, so before deciding on a program, explore various options and make your decision!