If you are a social media user, you probably heard of TikTok. Individuals of all ages and backgrounds now create, share and edit videos on TikTok. The platform has become the world's leading destination for short-form mobile videos.
Initially, since the vast majority of TikTok content is based on music, sound effects, dancing and lip-syncing, TikTok was mainly seen as a social platform for teens. However, now, over one billion users spend at least an hour scrolling through TikTok monthly.
TikTok content is mostly focused on audience entertainment with a hint of comedy. The application offers a wide variety of songs, sound effects and filters, which makes your TikTok videos more interesting and entertaining.
5 Types of TikTok Videos
Moreover, other than the music-focused content, there are a lot of different topics and videos to discover. While there are a lot of different contents and topics to discover on TikTok, there are 5 main TikTok video styles.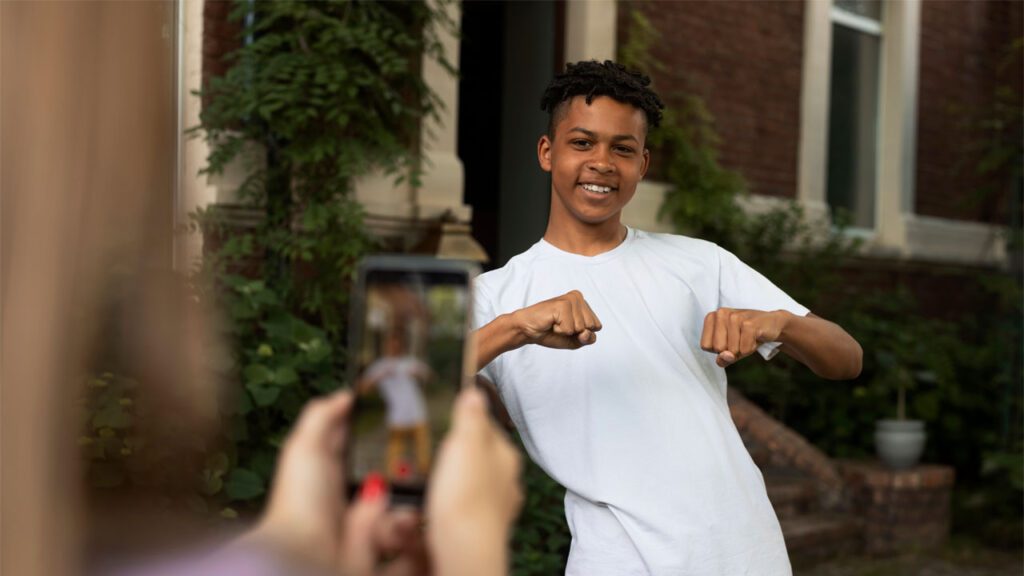 1. Challenge videos
TikTok challenge has become a popular social media marketing campaign for influencers, celebrities and users. For example, when singers make their comeback they create a TikTok challenge featuring snippets of their new song and dance moves with the expectation that users will join the challenge and go viral.
2. Dancing videos
Since TikTok offers a music library and a wide variety of sound effects, users dance to the music and share their videos on their channel
3. Lip-sync videos
Likewise with the dance videos, people lip-sync to a song, sing along or record a video of themselves singing a song to share on their channel
4. Collaboration videos
A popular way to promote one's brand, products or themselves is via collaboration. Influencers work together to create new content, celebrities work together to promote each other, etc. This is a good tactic to build and grow a TikTok community.
5. TikTok live videos
TikTok allows you to create and share fun videos with your community. Initially the platform allowed users to upload videos up to 15 seconds, but now there is also an option to merge multiple clips together up to 60 seconds.
Furthermore, recently the platform extended TikTok video length to 3 minutes, allowing users to post longer content. The application also has built-in video editing tools and customization features along with a music library. This allows the users to edit videos on TikTok without having to sync with other third party tools.
How to create fun TikTok videos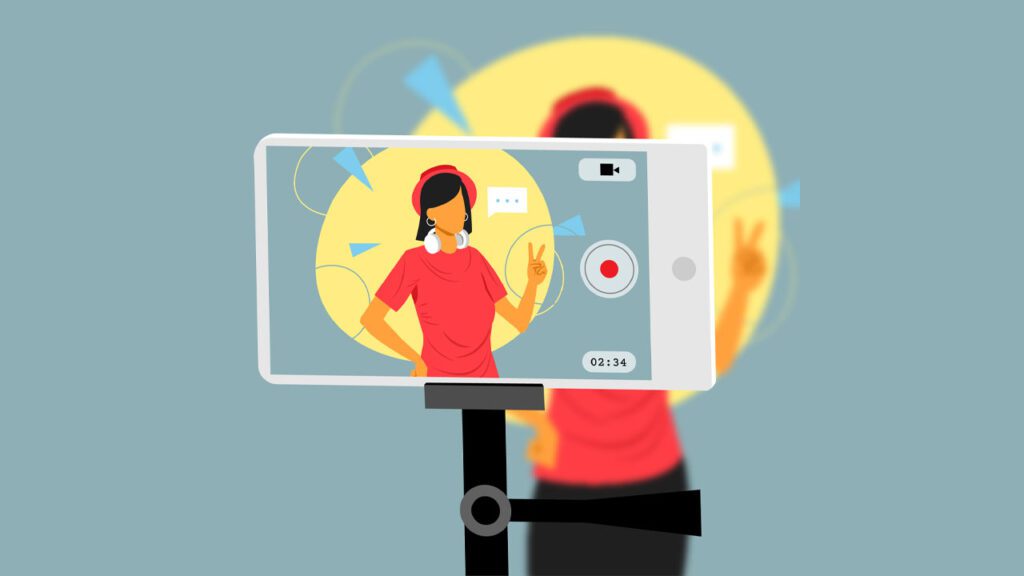 Prior to jumping in to the app, ensure that you have a TikTok login that you can work with. If you haven't signed up already, visit the TikTok website to register using your phone, email, Facebook, Twitter or Google. 
If mobile is a more accessible option, you can download the app from either Google Play or Apple App store depending on your mobile. Then download TikTok to sign up. TikTok offers several account options ranging from commercial to creator. Unless you are looking to manage a corporate account, a creator account might be your best fit.
Add details to your TikTok account, set your username and password and a bio to describe you and also to make your channel more interesting.
Once you are set with your account, get started on creating your TikTok videos. You can record, edit and post directly on the platform.
In order to record a new video, click the Create icon on the bottom center of the screen.
You can record in either a selfie mode or back camera. Explore Beauty and Filters options on the right side of your screen to explore filters and special effects that you can apply to your video
You can set Speed and Timer as well as Flash by clicking the appropriate buttons on the right side menu panel.
Then tap the red button on the bottom of your screen to start recording.
After you are done with the recording, select Add Sound to add background music or audio. The menu panel on the right also allows you to explore other Effects, Voiceover, Text overlays, etc.
Select Next and edit the description of the video. Click Post to publish your TikTok videos on your channel.
How to make TikTok videos with photos, videos and music
You can also make an image compilation video instead of having to record.
Click the Upload icon on the bottom right of the video creation screen and select all images that you would like to upload from your camera roll.
Click Next to edit video on TikTok
Select Add sound at the top of your screen to add audio to your TikTok video
Apply filters, stickers, text, or effects to make your video more entertaining.
Click Next and choose a cover image, edit caption then hit Post to upload your video on TikTok
If you would like to create content that is more focused on music, then navigate to the sound bar.
Navigate to Add sound on the upper hand corner of your screen
Search for your song on the music library offered by TikTok, refer to recommended tab or Favorites, if you are trying to find songs that you saved previously.
Use the trimming tool to edit your audio and align it with your video file
Click Next and choose a cover image, edit caption then hit Post to upload your video on TikTok
If you are looking to merge multiple video clips and upload it as one file on TikTok, use the Adjust clips built-in feature.
Select Upload and import video from your device then hit Next
Trim your video with Adjust Clip feature
Explore sound and filter effects then hit Next, edit caption then Post to share with your community.
TikTok also offers various other editing options ranging from color grade to voice over effects. Explore its wide variety of video editing options and get started on creating your first video!