If you're using an AI text to speech voice for your content then one voice may not be enough.
This is especially true for people who are making story content such as audiobooks and animations, or maybe people who want to create an avatar.
So do you use multiple text to speech services to use more than one voice? How do you keep the quality consistent?
This is where Typecast comes in, and we'll explain how!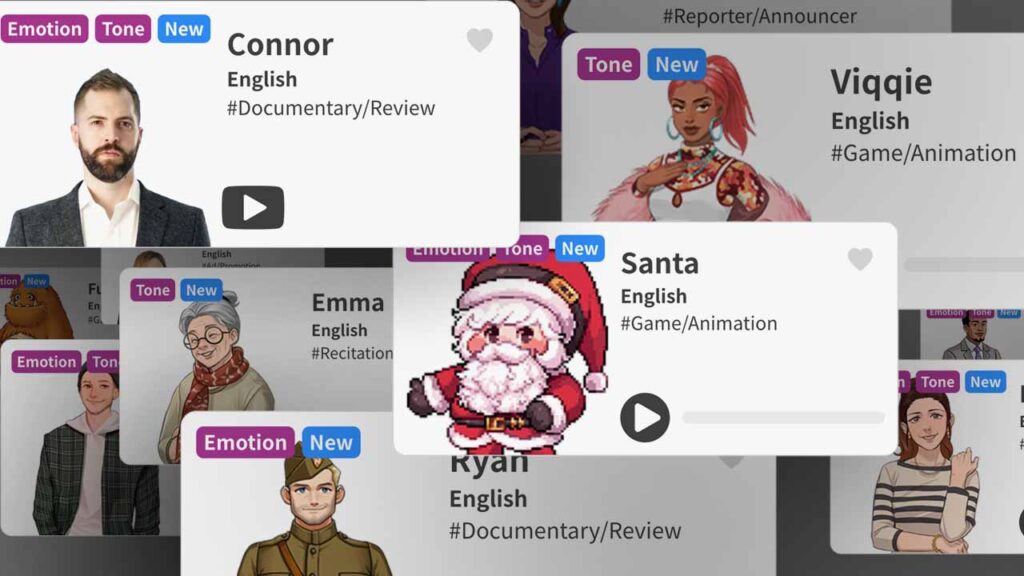 Unlimited AI text to speech voices
Typecast is a text to voice software that currently has over 150 AI powered virtual voice actors to choose from.
But the best part is that you can use more than one simultaneously. You can even make them all talk to each other and have a conversation you created if you want.
This is all possible because of the script-like format of the Typecast text editor itself.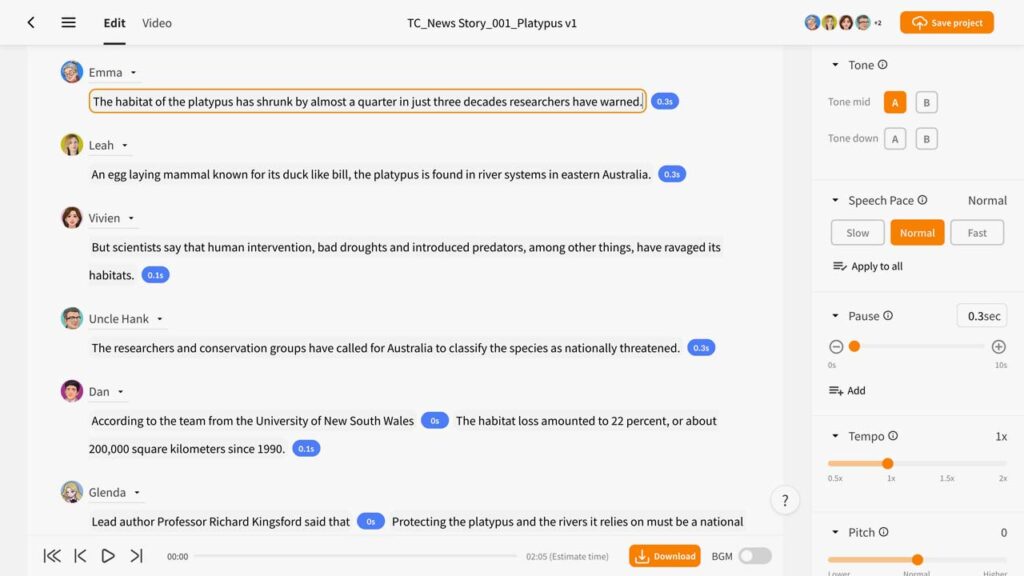 Typecast script editor
As mentioned above, the way Typecast's editor works is much like a word document that you're likely familiar with.
Except, when you write a sentence or paragraph for your script you can assign a virtual actor to voice it with the click of a button.
With this feature you can write a whole complete dialogue with different sentences being spoken by different AI voice actors all together in the order you choose, for free.
Free users can get access to 10 minutes worth of 'natural voice reader' audio every month.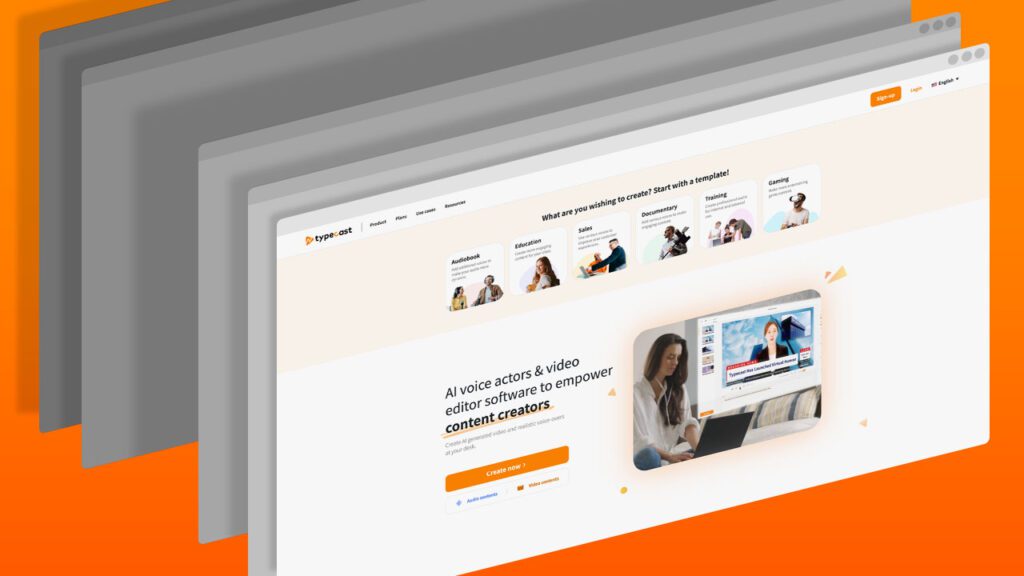 The advantages
One of the main advantages of using one platform such as Typecast is that the quality is consistent across all of the AI text to speech voices that you use.
When your jumping between different platforms to use multiple voices you're going to get huge inconsistency due to the fact that some virtual voice casting platforms are better than others.
This can make it more difficult for your content to reach a certain level of quality, and it can take your viewers or users out of the experience.
With Typecast, all of our AI voice actors are created using the same technology, so you won't get any that sound worse or better than others.
This way, your preferences will solely depend on the more important things like character, personality, or maybe even the appearance.
How to add multiple text to speech voices in typecast.ai
Visit typecast.ai where you can either create an account or log in as a guest to try the service anonymously.
Look to the left at the My Projects tab and click on + Create New, then Project.
Click on the character icon above the text or on the right side of the editor. Then, click on Add actor.
You'll be taken to a character selection menu where you can select the AI voice actor to cast for your text to speech voice.
Repeat this process however many times you like! You'll be able to cast multiple virtual voice actors to voice your content.